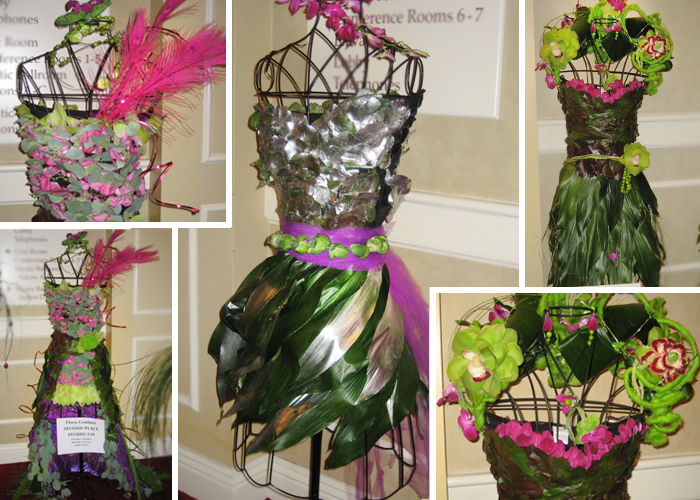 At the recent Northeast Floral Expo in Groton, CT florists were asked to do something a little different for a design competition. This Project Runway-inspired design competition, Flora Couture, had florists creating stunning cocktail dresses out of botanicals, complete with celebrity judges. All proceeds from the event benefited the Pediatric Oncology Program at Yale New Haven Children's Hospital.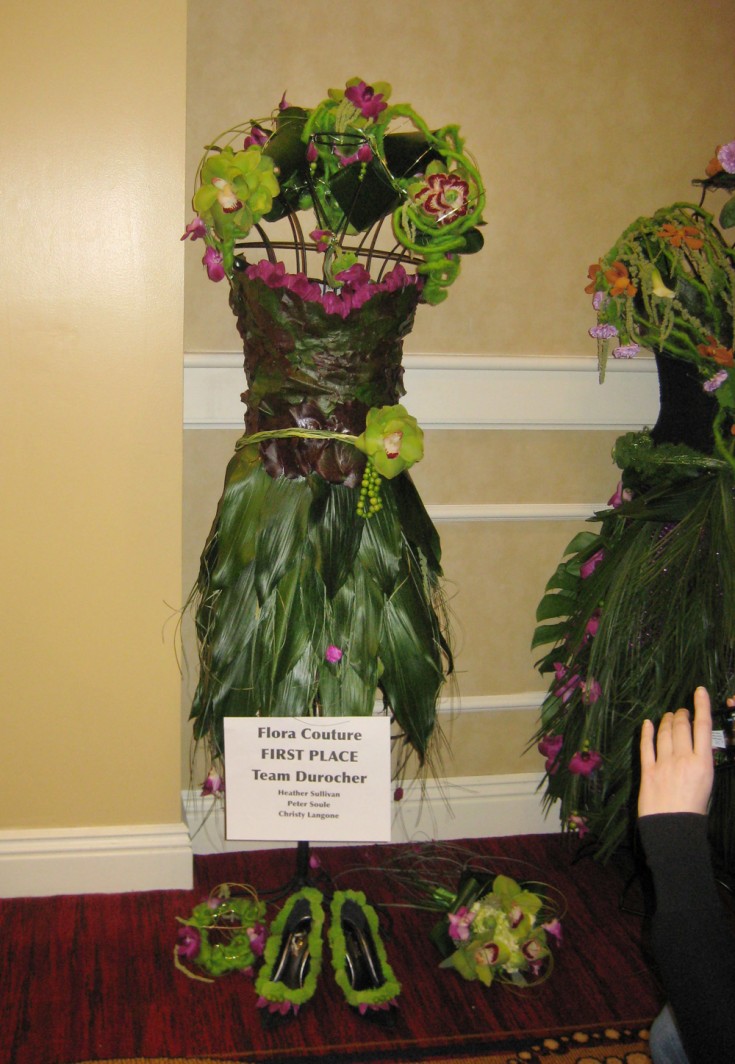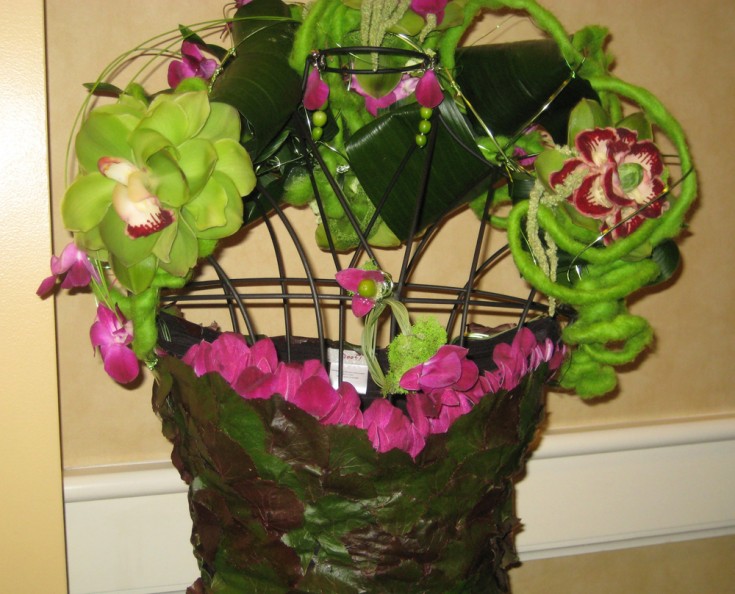 As you can see, florist teams went above and beyond with flowers on shoes, a bouquet and even a floral crown. The above design took home first place — congrats Team Durocher!
Each team consisted of 3 floral designers. (No clothing designers were allowed.) All flowers, foliages and supplies were proved and competitors were only allowed to bring optional items from a list of approved tools, to make it fair.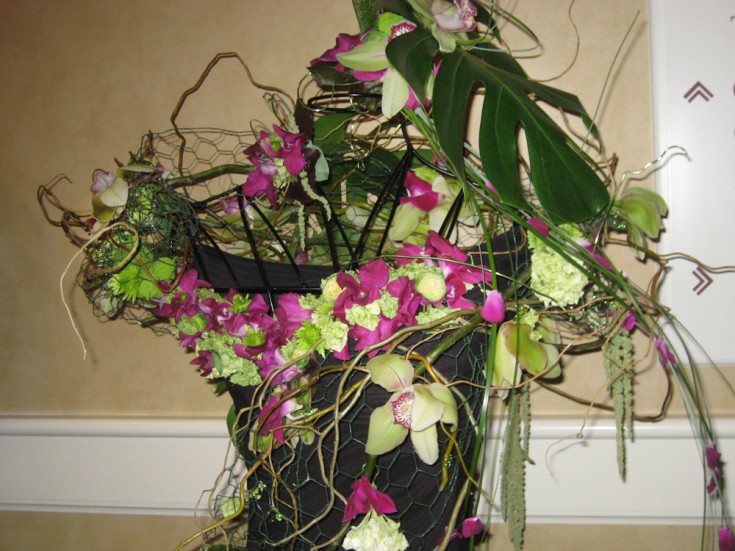 Each team had a live model to work with, as well as a hair and makeup team for the final reveal. Models strutted their stuff down the runway wearing their unique, floral dresses. (Sadly we did not get pictures of the runway show. If you have pictures, add them to the comments below!)
This was both a fun and challenging competition for even the most seasoned florists. Florists really had to use their creative thinking caps to put together a design completely out of their element. Congrats to ALL winners and competitors. For a new challenge such as this, I think they did an impressive job! What do you think?