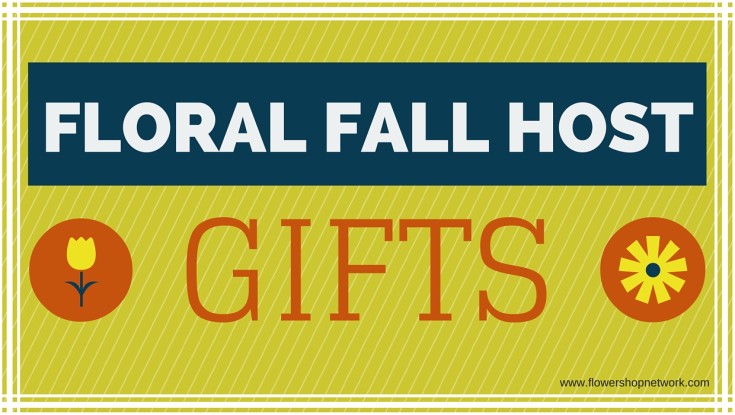 Thanksgiving is just around the corner and you are putting your finishing touches to your shopping list. Don't forget to add a gift for the host of Thanksgiving dinner as a thank you for their generosity! Here is a quick guide for some great floral host gift!
Blooming Centerpiece
A flower centerpiece is a perfect gift to give the host of the Thanksgiving dinner, because they can use the arrangement as the final touch to their tablescape.
Talk to your florist so you can add some simple candles!
Basket of Florals
A simple basket of blooms is a nice little thank you to a wonderful friend who is hosting Thanksgiving! Have your local florist add a little pumpkin or acorns to give it that essence of fall.
Simple and Elegant Arrangement
A vase arrangement is a simple, yet elegant gift for any host. Consider sunflowers, orange lilies and snapdragons to make an eye-catching arrangement!
Flowers are the perfect gift to your Thanksgiving host because they can use their arrangements to decorate the Thanksgiving table. Head to your local florist to plan your host gift today!