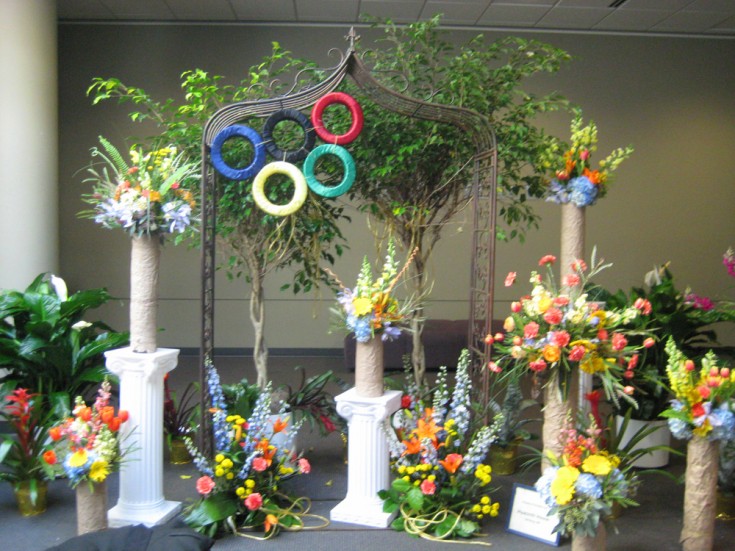 Back around the first of March the FSN crew attended one of the biggest floral design shows in the nation – the Great Lakes Floral Expo. One of their big themes this year was 'Floral Olympics'. All of the programs, workshops and seminars dealt with Reaching for Excellence and Going for Gold.
Just like in the real Olympics, the Great Lakes Floral Expo had a grand Opening Ceremonies presented by Carolyn Clark Kurek, AIFD. Carolyn demonstrated the application of the principles and elements of design using contorting gymnasts. She would talk about a specific element of design and the contortionist would use their body to demonstrate. As you can imagine, this presentation has gotten rave reviews!
Other Olympic themed programs include: Your Gold Medal Staff, The Balance Beam of Successful Weddings, Floral Olympic Awards Gala and more.
As you can see, the Great Lakes Floral Expo was a huge success. If you have not made your plans to attend a florist convention this year, now is the time to start! Check out this page for a schedule of upcoming florist conventions across the nation.