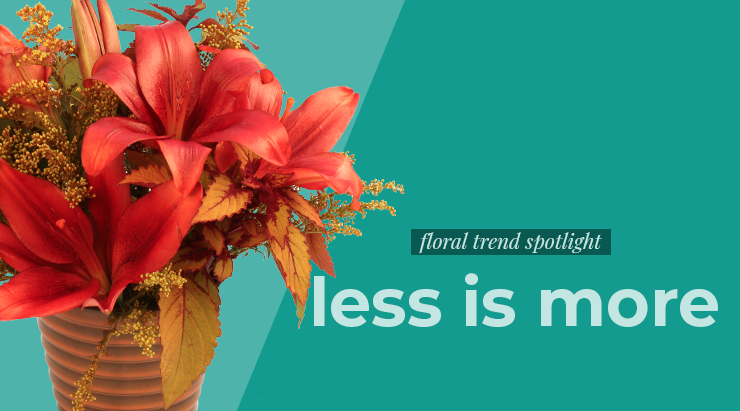 This season, less is more when it comes to floral design. With their rich colors and deep tones, fall flowers can feel a little heavier than other seasons. That's why a cleaner approach is preferred for this autumn trend.
Restricted Color Palette
Pick just one or two colors to use in your arrangement. This creates a cohesive look that doesn't overwhelm with rich fall hues. Balance deep colors with something bright and fun to make your flowers really stand out!
Airy Design
A sweeping, flowy design will focus the eyes on your fall flowers. Consider using just a few flowers along with an array of foliage to create a stunning design this fall.
Single Flowers
Keep it simple by limiting yourself to using just one type of flower, such as tulips or lilies. This will keep your arrangement clean but allows for creativity with the design.
Simple doesn't mean your arrangement has to be boring! Ask your local florist to use this "less-is-more" approach when you order flowers this season.