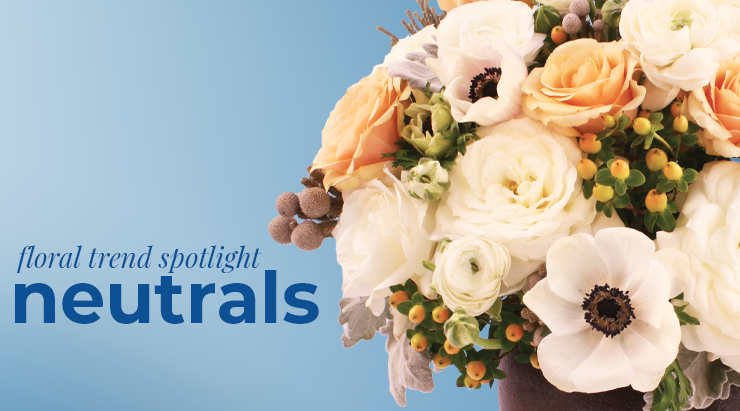 Neutral flower arrangements have become a huge trend recently in the floral industry! Neutral flowers can match any home style and are also a popular choice for weddings. Here are some ways you can add a neutral flair to your next flower arrangement!
Color Be Gone!
If you're looking for a neutral arrangement, white or cream flowers are going to be your best friend. There are so many white flower options! From roses to lilies to hydrangeas and everything in between, there's a great option for any taste.
Yes We Tan!
Whether it's with dried elements, accessories such as ribbons, or the container itself, including tan in a neutral arrangement is a given. Live your boho fantasy with the addition of pampas grass or dried palms. Add an interesting vase or basket in a shade of tan to tie it all together.
Make it Metallic!
What better way to make a neutral arrangement stand out than with a pop of metallic gold? Ask your florist to include metallic elements in the form of a vase, accessories like ornaments, or even spray painting some of the flowers! Your arrangement will be a stunning, neutral masterpiece when you receive it.
Neutrals are a huge trend in home decor currently, and there's no better way to tie flowers into your home. Make the most of this trend and ask your florist for a neutral arrangement the next time you order flowers!