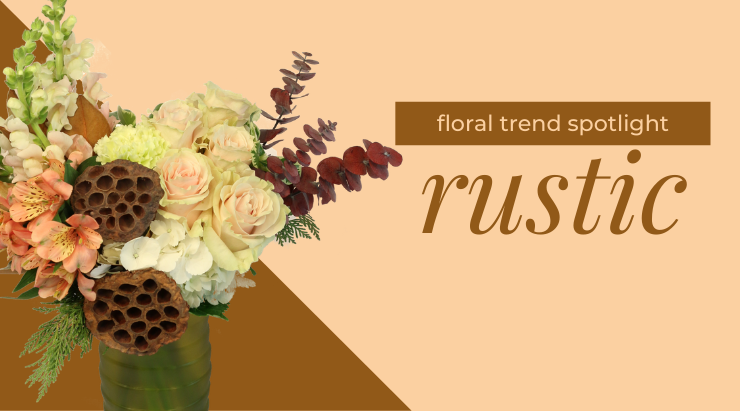 If you're thinking of something cozy and warm this winter season, this trend is for you. Rustic flower arrangements are the perfect way to make your house really feel like home.

Wooden Accents
Wooden box vases are a great way to create a rustic environment. The naturalness and beauty of the wood makes it perfect for bringing the outside world indoors. It also allows room for creativity since it fits in nicely with any home decor.

Warm Tones
Winter isn't always the brightest time of year, so bring some happy colors into your home. These warm tones make for a cozy room on a cold day!

Rustic Additions
Preserved Eucalyptus and Lotus Pods are perfect additions to a rustic arrangement. The beautiful brown and red tones create a vintage feel that makes a great gift this winter.Bring all the warmth into your home this season with these rustic flowers. Find a local florist today!
Whichever way you choose to incorporate rustic elements into your next flower arrangement, your local florist will create something spectacular that you'll be proud to send!