Flowers are often called "mother nature's therapy," and for a good reason! Color trend expert Mark Woodman and interior designer Kelli Ellis are back with another Two-Minute Trend video focusing on the power of flowers to uplift quiet spaces. Their natural beauty and essence have a powerful effect on our mood and psyche, inspiring us to be better.

A study done by Harvard University shows that flowers inspire people to be more compassionate as well as decrease anxiety when facing tough situations. This is why flowers are always the perfect addition to religious spaces, healthcare waiting rooms, reading nooks at home, and the reception area at the office. The goal when coming up with the design for these different areas is always comfort – which is exactly what is provided by fresh blooms!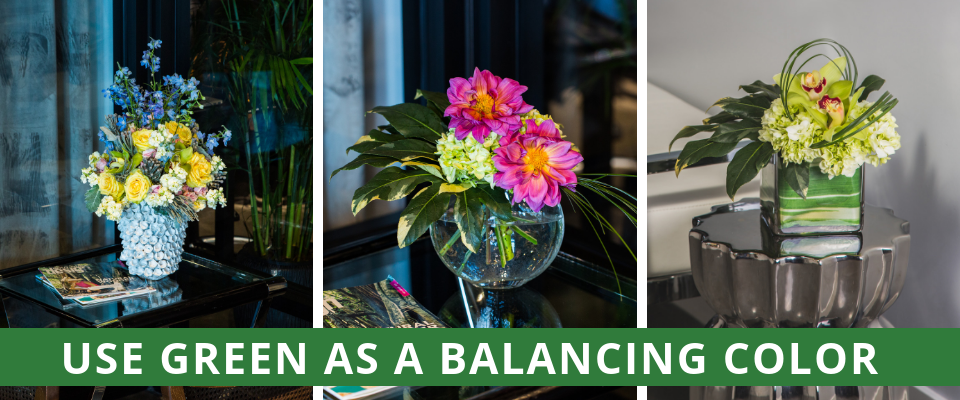 The color green is a wonderful balancing color when creating floral pieces. It is easy to mix with other colored blooms, without really having to worry about the colors clashing. Your local florist can give you the best advice when wanting to create floral statement pieces for any area of your home, office or business.
"Nature, and particularly flowers, show that you care." Be sure to get with your local florist to have them create gorgeous flower arrangements to spruce up the space of your choice!