Last Sunday was Mother's Day so, as expected, our Florist Friday Recap has many beautiful flower arrangements that were sent to special moms all across the country by real local florist. Even though Mother's Day is over, there are still plenty of reasons to send beautiful flowers to other deserving people in your life. Let these flower photos be your inspiration, and remember to always use a real local florist when you send!
Any Day Flower Arrangements
Spring flowers by Flowers ABK, North Windham CT
"Spring Elegance"
—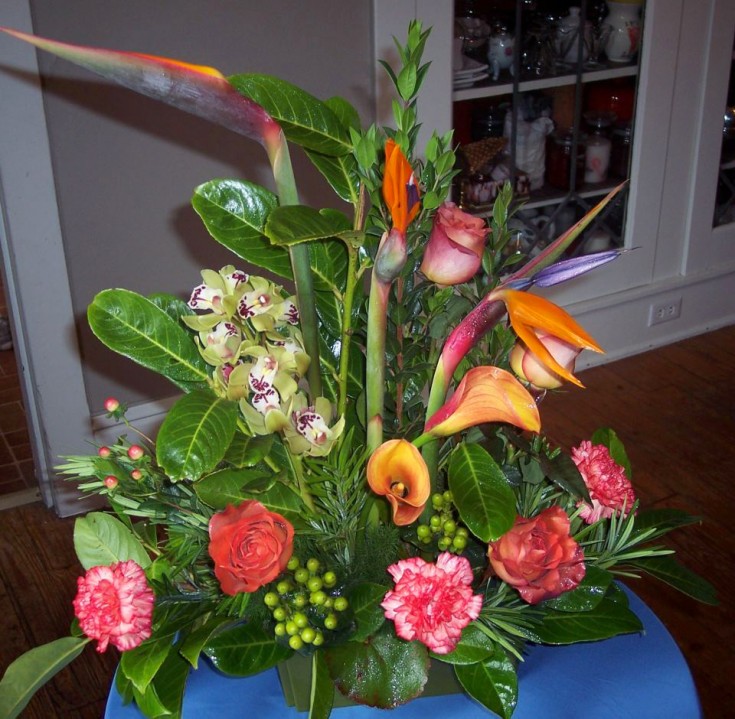 Tropical flowers by Treehouse Florist, New Freedom PA
"A tropical arrangement for Mother's Day to a regular customer."
—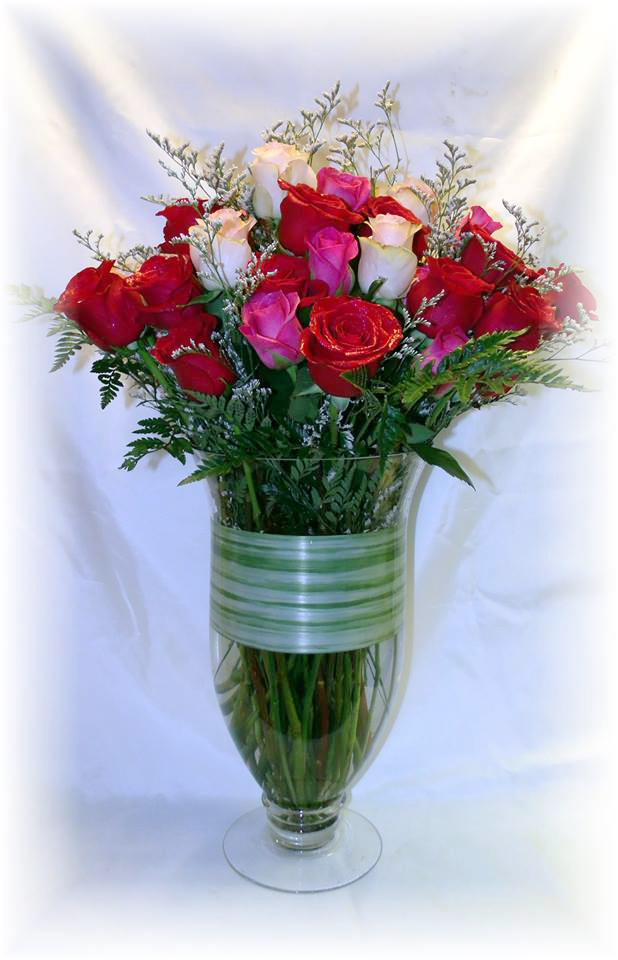 Rose arrangement by MaryJane's Flowers & Gifts, Berlin NJ
"Some lucky person received this for Mother's day….4 dozen assorted roses!!!"
—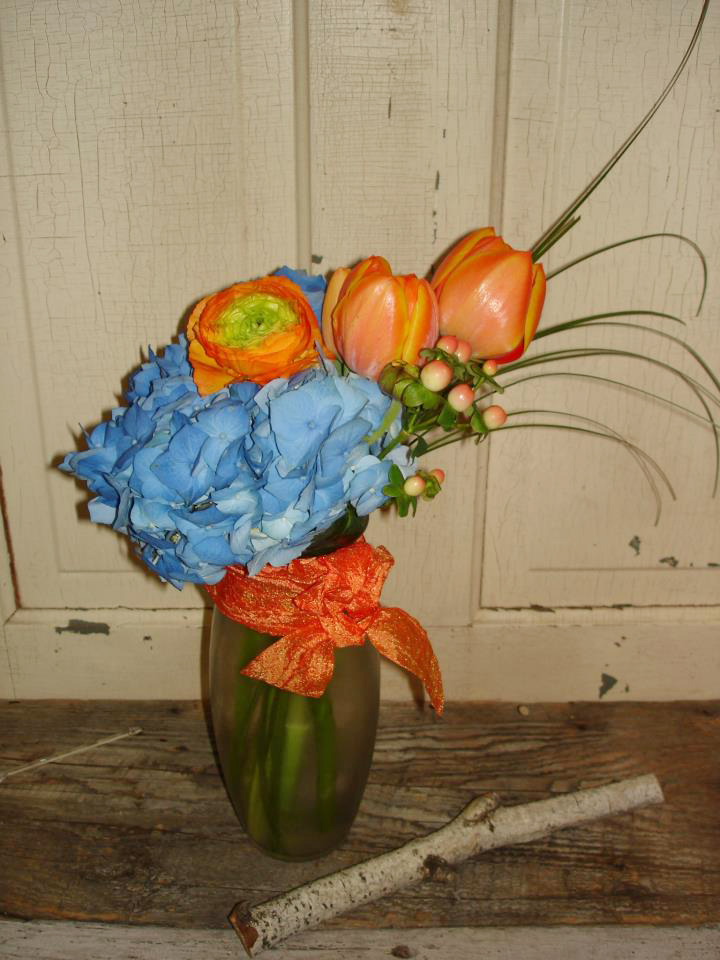 Flowers for mom by The Petal Patch, McFarland WI
"We got a phone call from this mom, telling us the flowers reminded us of her son who sent it. He lives in New Mexico, and the colors reminded her of him. She said it brought tears to her eyes! Aww… that made our morning!"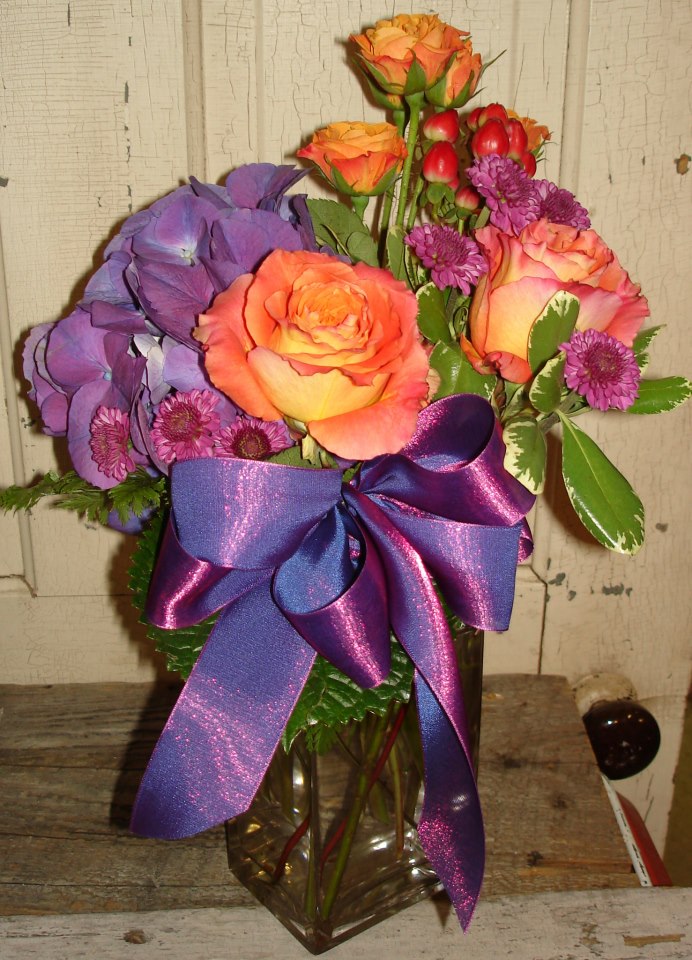 Jewel-tone flowers by The Petal Patch, McFarland WI
"A great color combo for us this year!"
—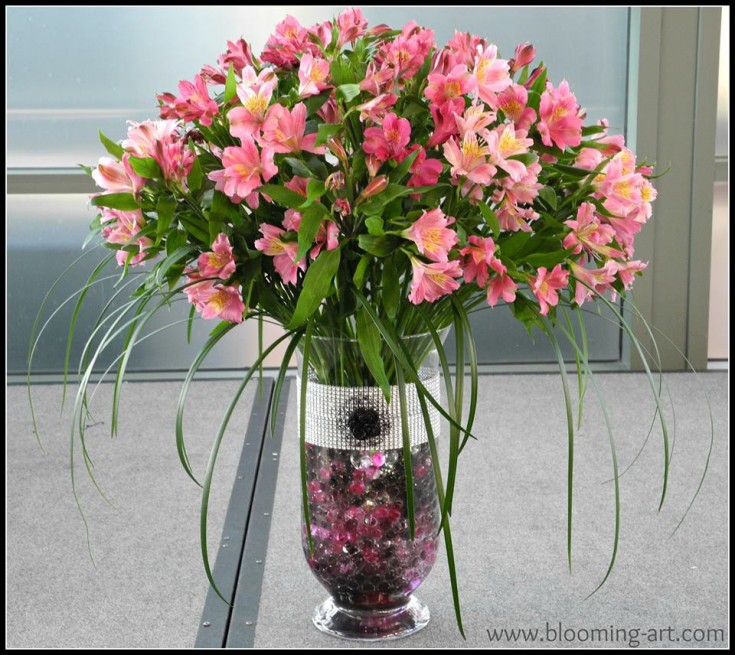 Blooming Art Floral Design, San Diego CA
"Arrangement for a fundraising event."
—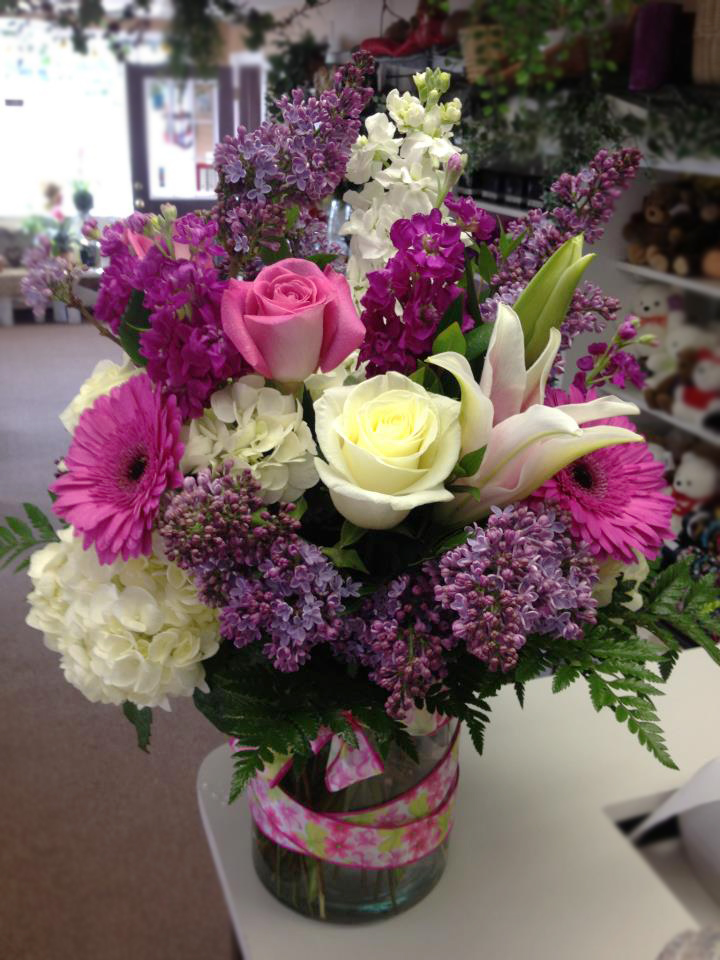 Spring flowers by Flower Boutique, Cherry Hill NJ
—
Wedding & Event Flowers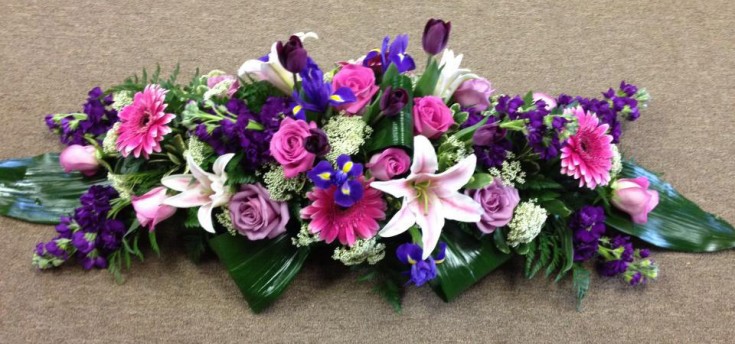 Floral centerpiece by Flower Boutique, Cherry Hill NJ
—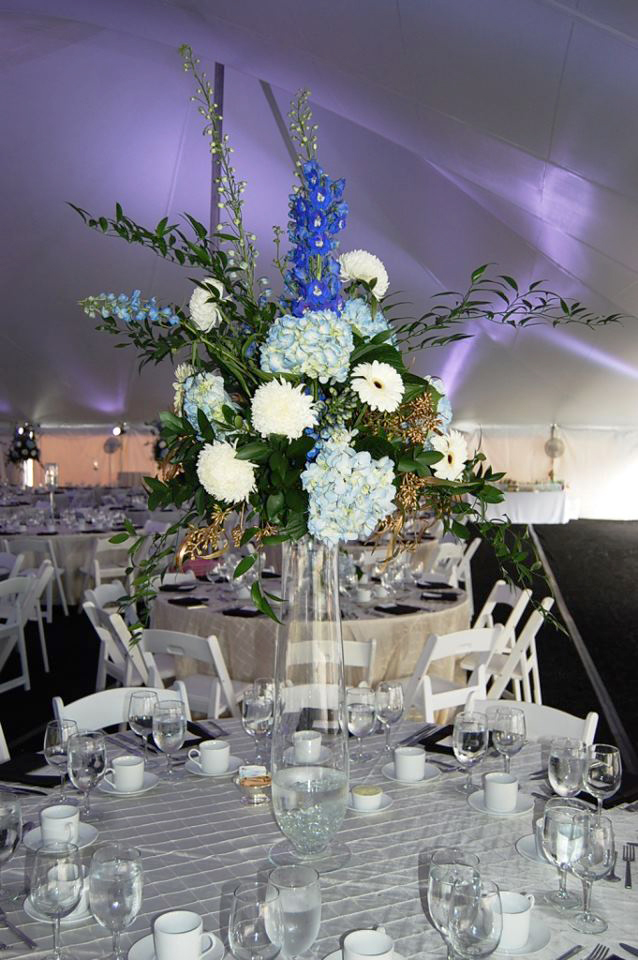 Gala flowers by Monday Morning Flowers, Princeton NJ
"Mother's Day and a Gala with 40 tables (time for, 2 dinners, 2 lunches) for the Tri-Centennial of the Descendants of the American Revolution in Princeton NJ. Held on the property that was once the original State Capital for NJ. Honored to have helped with the event and relieved it's all done!"
—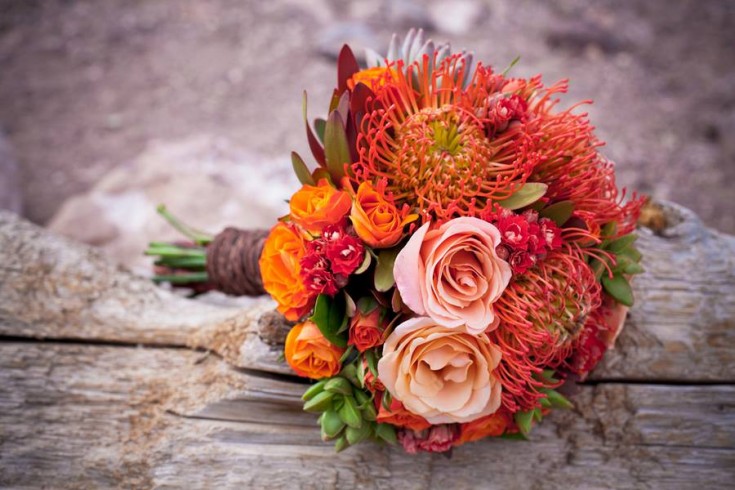 Gaia Flowers, Gifts & Art, Las Vegas NV
"Gaia's interpretation of a Nevada-style bridal bouquet."
—
What will next week bring? Who knows! Be sure to like us on Facebook for even more beautiful floral designs. If you're a florist, we want to feature YOUR favorite design of the week right here on Facebook Friday Recap! Click here to see past recap posts!