It's Friday and you know what that means! It's currently the official week of Halloween so, of course, we've got even more Halloween designs than last week! We've got pumpkins, sunflowers and all the colors of fall. So, let's get on with the pictures!
Pumpkin Flower Designs
Pumpkin designs by Rittner's School of Floral Design, Boston MA
"Use the new Oasis Standing Spheres to make Halloween Pumpkins. Here are lots of examples from Rittners Floral School, in Boston."
"Lots of designs made in Halloween Mugs, see them here and here."
—
By Jerry's Floral Shop & Greenhouses, Greenwood SC
—
By All Occasions Creations, Imperial PA
"Pumpkin overflowing with a bounty of fall flowers, vibrant autumn leaves, acorns, and a touch of sparkle."
—
Sunflower Floral Designs
Autumn Arrangement by Alma Blooms, Alma WI
"Autumn arrangement"
—
Sunflower basket by Buds & Blossoms, Edgewood MD
"Just love Fall arrangements!"

—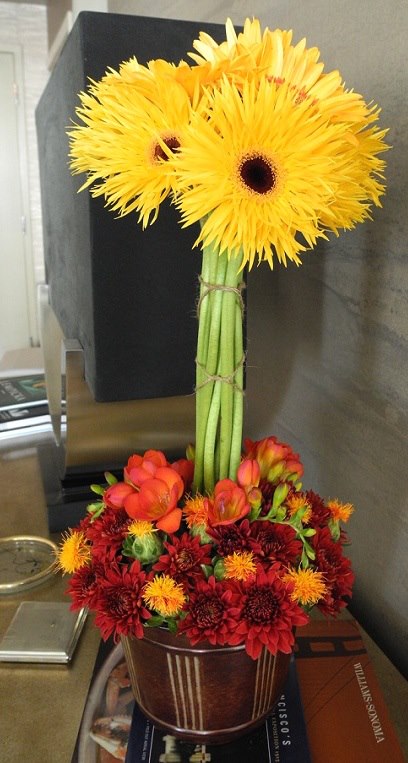 Sunflower design by Blooming Art Floral Design, San Diego CA
"Fringed Gerbera Daisy fall colored topiary."
—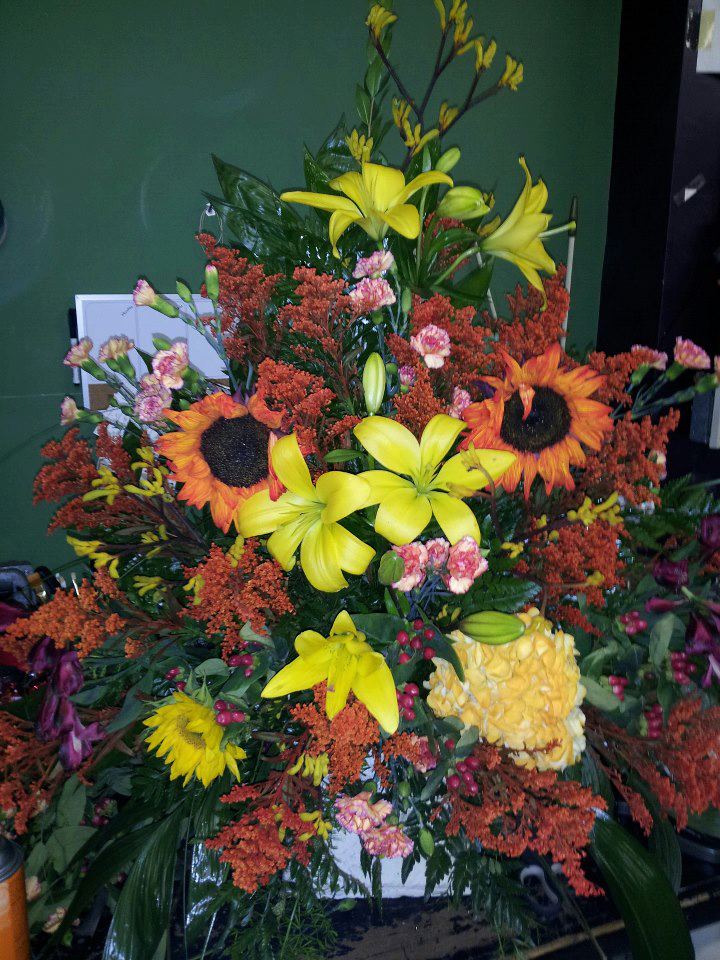 Large fall arrangement by The Personal Touch Florist, Galax VA
—
Wedding Flower Pictures
Wedding flowers by Monday Morning Flowers, Princeton NJ
"Had to share, one of last weekends weddings had 14 brides maids. Wow, that's a lot, don't you think?"
—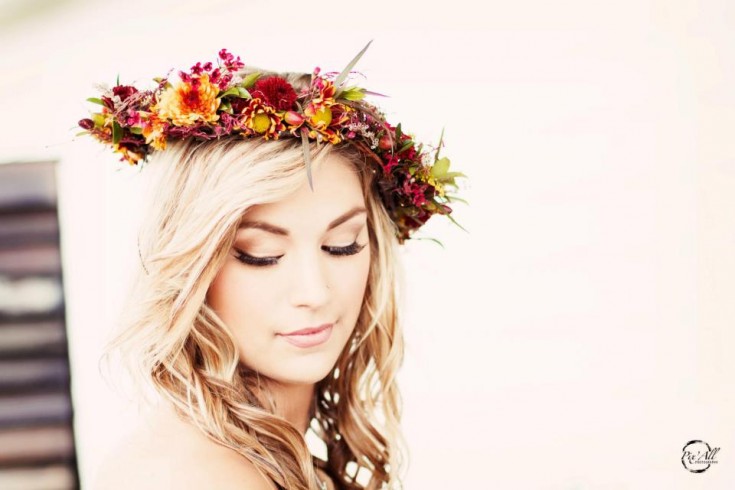 Fall wedding halo by Floral Design in Post Falls ID
"A fall wreath I did for a wedding inspiration shoot this week. Photo by Pix'All Photography"
—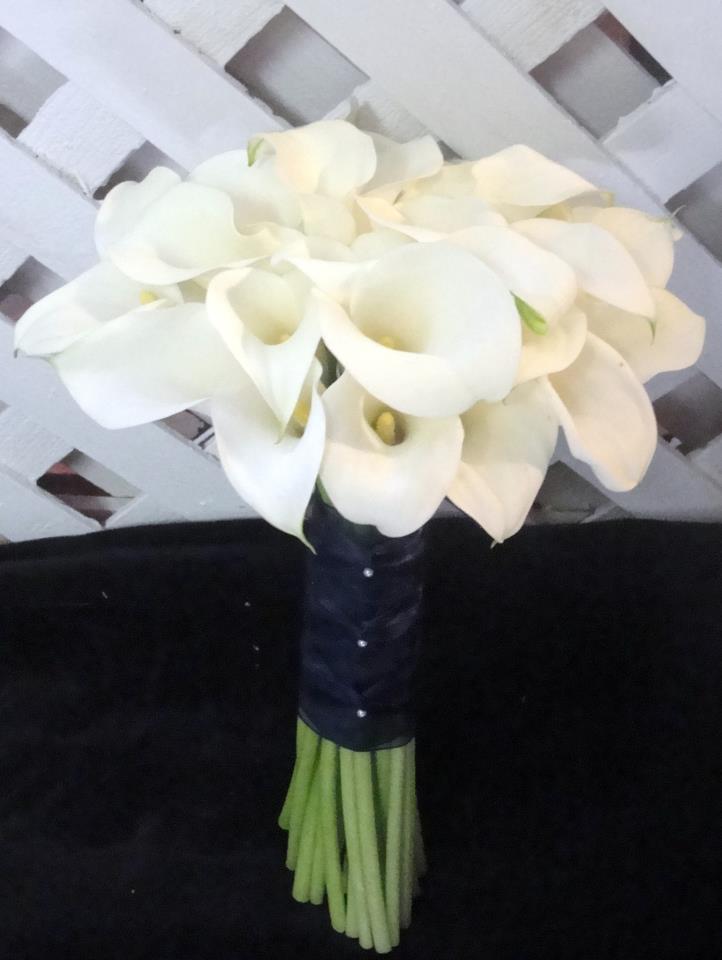 By Finest City Florist, El Cajon CA
"A beautiful day for a wedding at the beach."
—
Fall Wedding Bouquet by All Occasions Creations, Imperial PA
"Rose wedding bouquet"
—
Everyday & Event Floral Design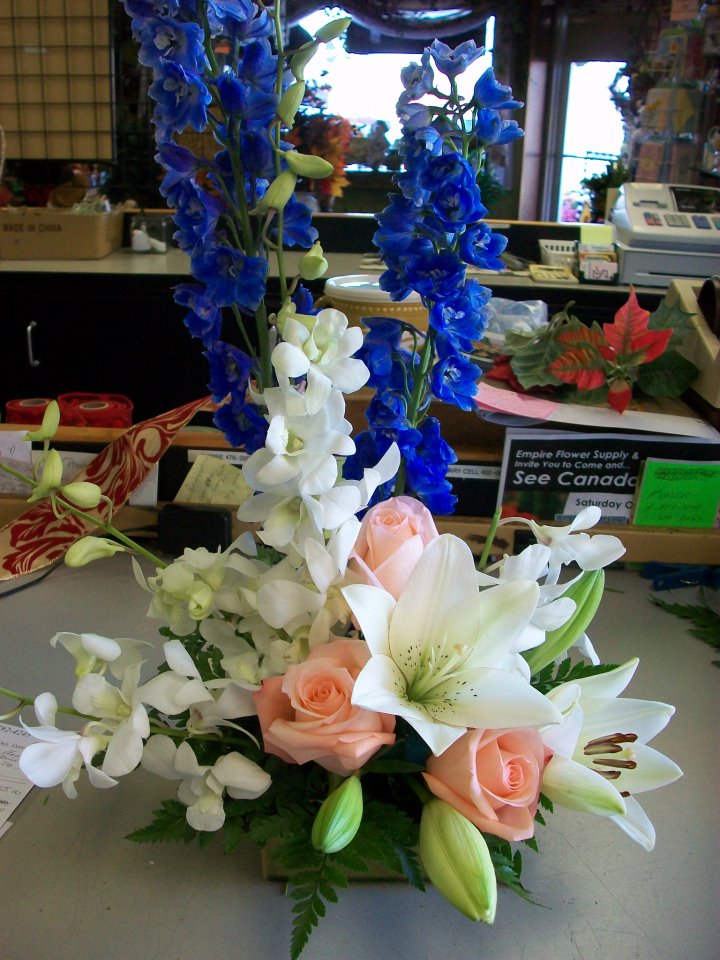 Everyday flowers by Devine Designs, Fulton NY
"Today it will in the lower 70's, but tomorrow and the next few days we brace for a the "perfect storm". Thought this arrangement might lighten someone's day!"
—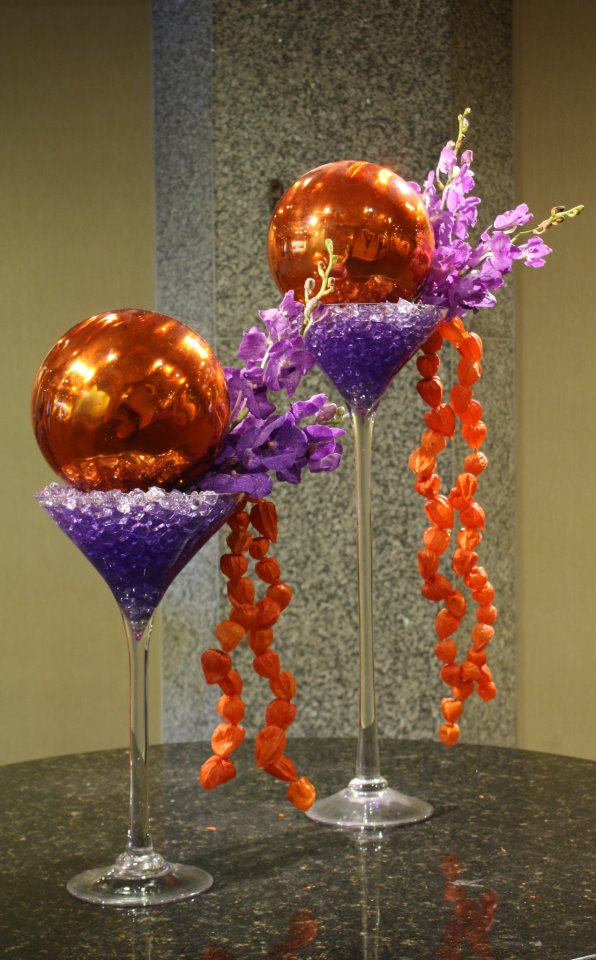 Two Moons by Crossroads Florist, Mahwah NJ
"Two Moons Rich orange gazing balls sit atop the purple martinis. Gorgeous blue vanda orchids shoot out from the glass as the Japanese lanterns meander down the side."
—
What will next week bring? Who knows! Be sure to like us on Facebook for even more beautiful floral designs. If you're a florist, we want to feature YOUR favorite design of the week right here on Facebook Friday Recap! Click here to see past recap posts!