It's FRIDAY! Time to showcase the photos of our fabulous florist friends on Facebook. You can tell the fall wedding season is in full swing from the photos submitted this week! We've got some absolutely stunning arrangements for fall this week, so keep scrolling to check them out!
Event & Wedding Flower Pictures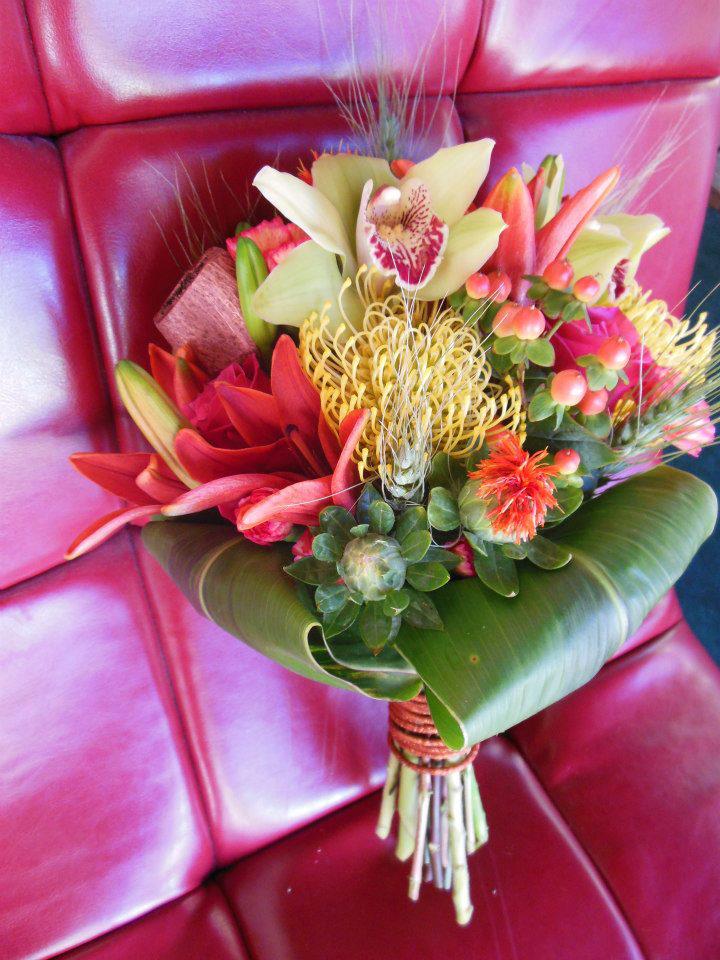 Fall wedding flowers by Back to the Fuchsia, Saugatuck MI
"A unique fall wedding bouquet from Jeanne."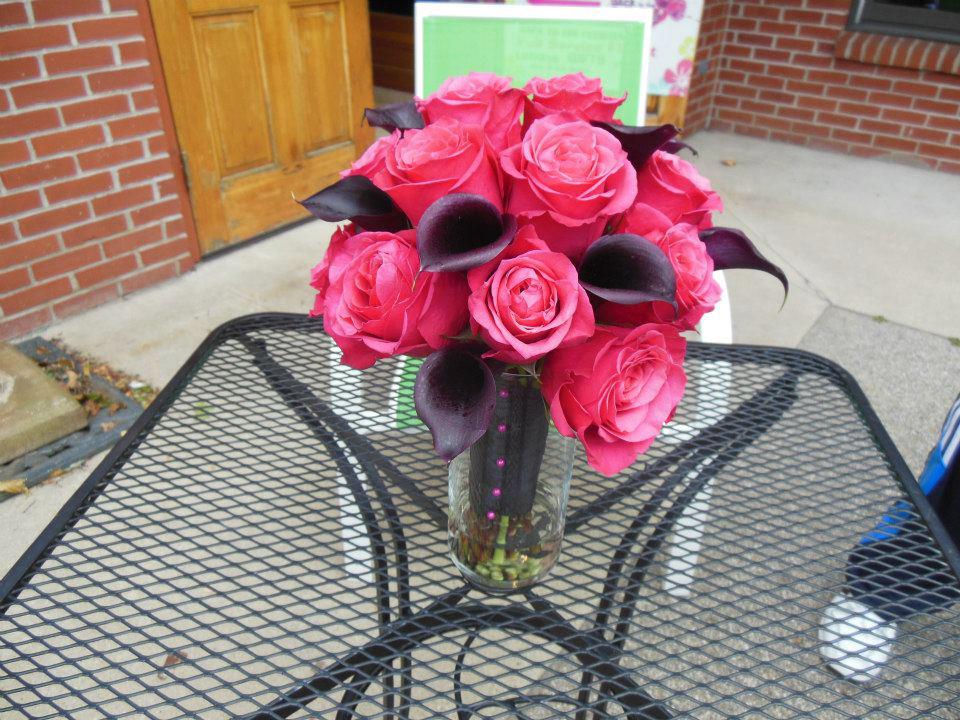 Stylish wedding bouquet by Back to the Fuchsia, Saugatuck MI
"A "Fuchsia Colored" bouquet from Back To The Fuchsia…"
—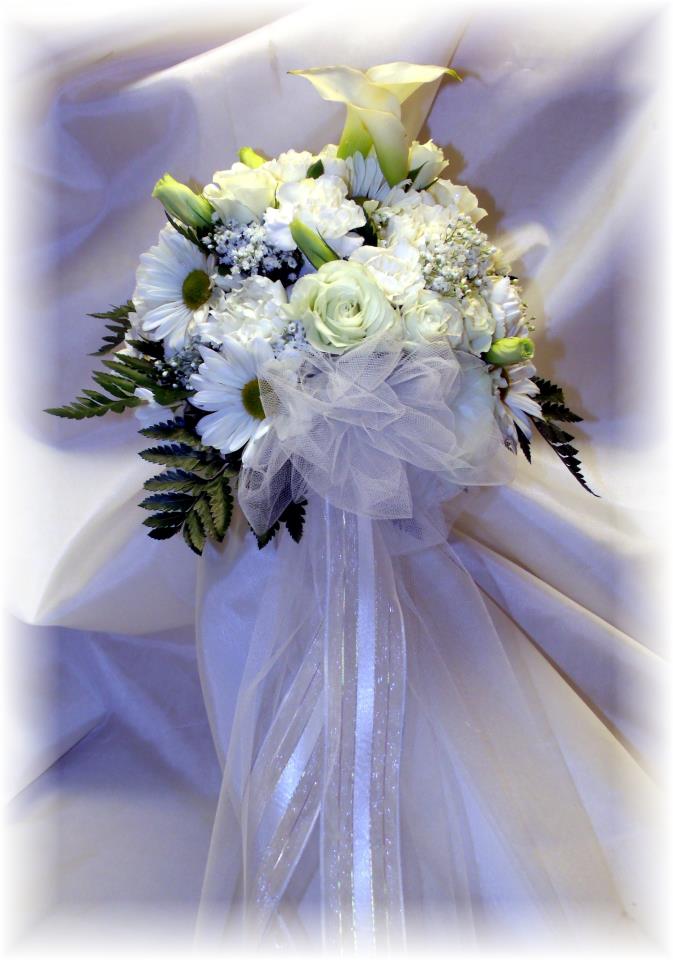 Vintage wedding bouquet by MaryJane's Flowers & Gifts, Berlin NJ
"Created for a 65th (not a typo) wedding anniversary. They actually had a picture of her original one they gave me, and she said it couldn't have matched it better!!!"
We will be blogging more about this very special anniversary on our blog next week!
—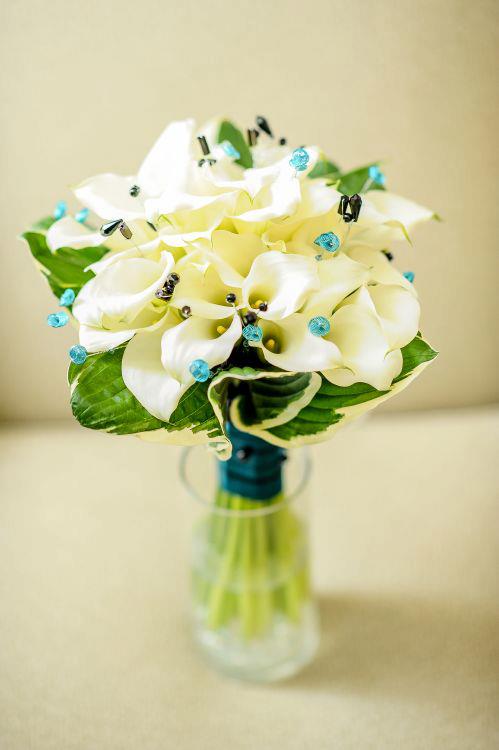 Black & teal wedding bouquet by Monday Morning Flowers, Princeton NJ
"Wanted to share this super cool bridal bouquet we created. A hard color theme – Black and Teal but I think we did a good job of getting those colors in there!"
—
Unique antler wedding centerpiece by The Flower Shoppe, Alexandria PA
"Loved creating this special centerpiece for a special bride and groom"
—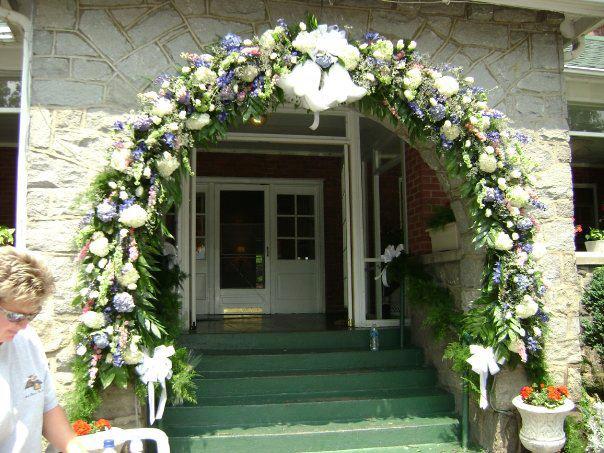 Wedding flowers by Swannanoa Flower Shop, Swannanoa NC
—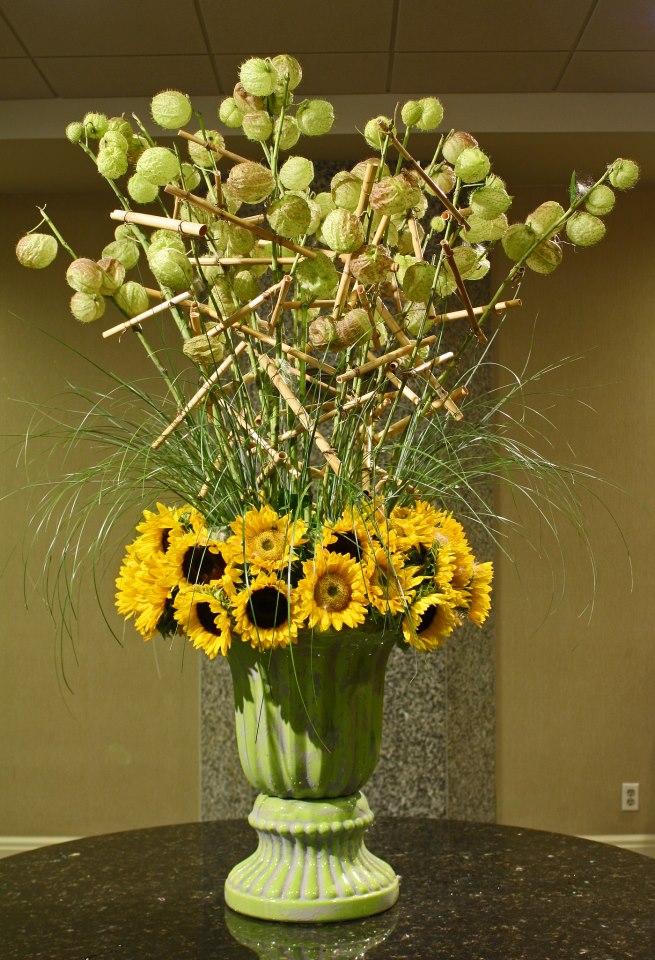 Matrix by Crossroads Florist, Mahwah NJ
""Matrix" Sunflowers hug the rim of a Grecian urn. Asclepia pods hover high above. Lengths of river cane are tied at an angle across the stems and the arrangement is finished off with a bear grass garnish."
—
Every Day Flower Arrangements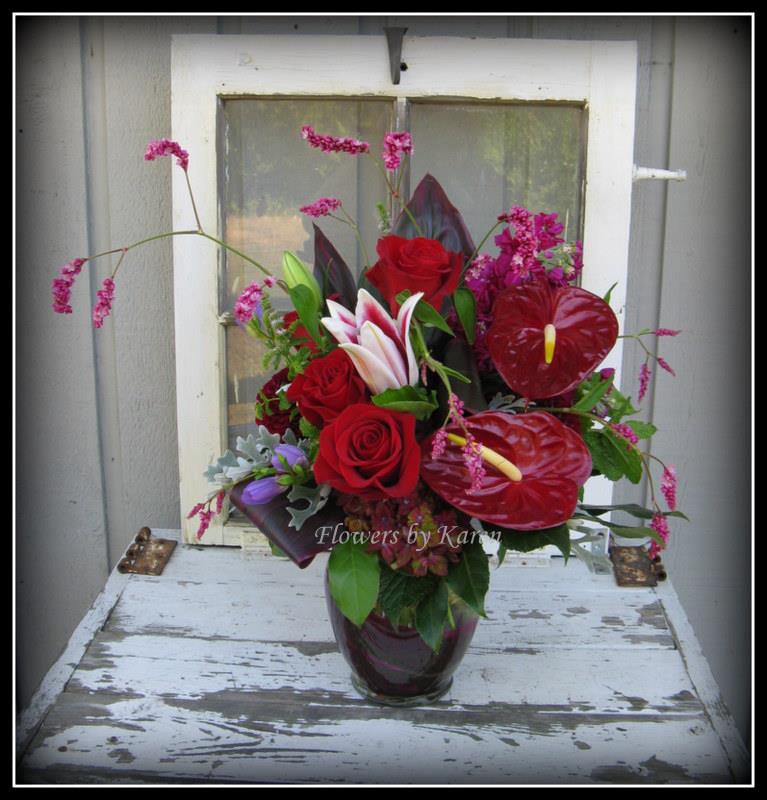 Anniversary arrangement by Flowers by Karen, Monroe WA
"Happy Anniversary arrangements "I'd marry you again!""
—
Fall arrangement inside a pumpkin by Old Dominion Florist, Tazewell VA
"Fall party arrangement made using a real pumpkin!!! Lonnie had a blast making this piece."
—
Rustic fall arrangement by The Petal Patch, McFarland WI
"Love the vintage trend here in the Midwest~ this arrangement features dyed dendrobium orchids, hanging amaranthus, unique spider pomps, ivy and dahlias. For some of the dahlias, we removed the outer damaged petals and made an adorable little shiny green gem with a center puff of the dahlia remaining~"
Unique fall arrangement by The Petal Patch, McFarland WI
"Don't you just love seedums this year? We added Eucalyptus pods local sorgums, mokara orchids, spray leucodendron, lambs ear and some cute pomps in this trendy antique container~"
—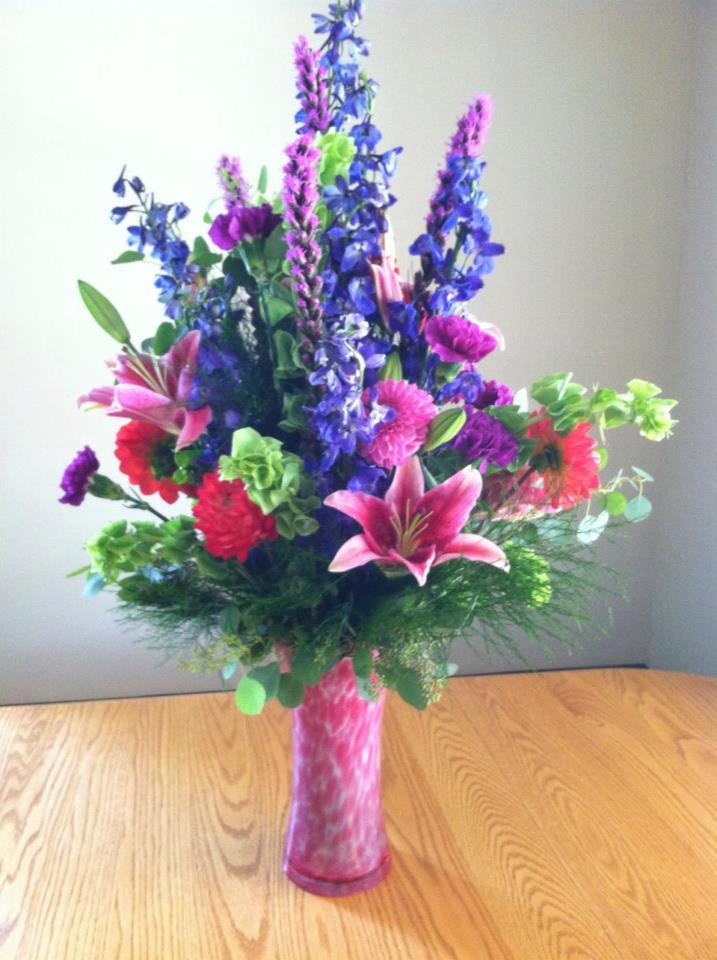 Beautiful flower arrangement by Bev's Floral & Gifts, Parowan UT
"This is a favorite arrangement of ours :)"
—
Funeral Flowers
Funeral wreath by Swannanoa Flower Shop, Swannanoa VA
"Grapevine memorial wreath"
—
What will next week bring? Who knows! Be sure to like us on Facebook for even more beautiful floral designs. If you're a florist, we want to feature YOUR favorite design of the week right here on Facebook Friday Recap! Click here to see past recap posts!