Today's the day we showcase the work of our fab florist friends on Facebook. These photos of amazing designs were all recently created by real local florist all across the US and Canada! The diversity of designs is always amazing. You can definitely tell it's fall from these floral designs, but there are a lot of other colors besides the autumn palette this week. Lots of variety this week. Check them out and see all the beautiful colors for yourself!
Everyday Flowers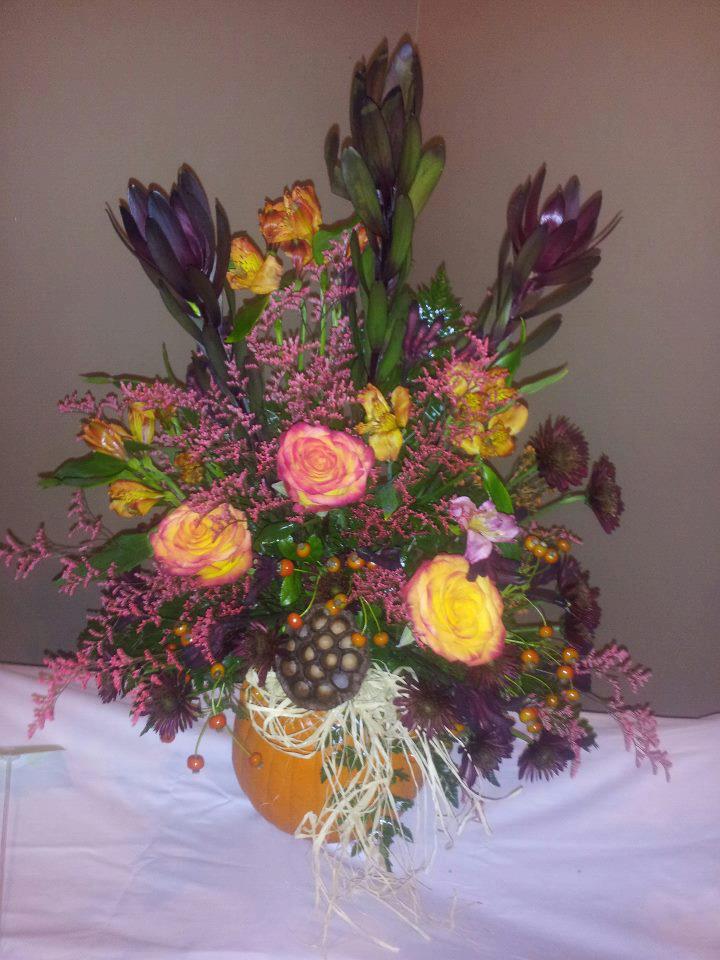 Fall flower arrangement by Personal Touch Florist, Galax VA
"Fresh pumpkin arrangement."
—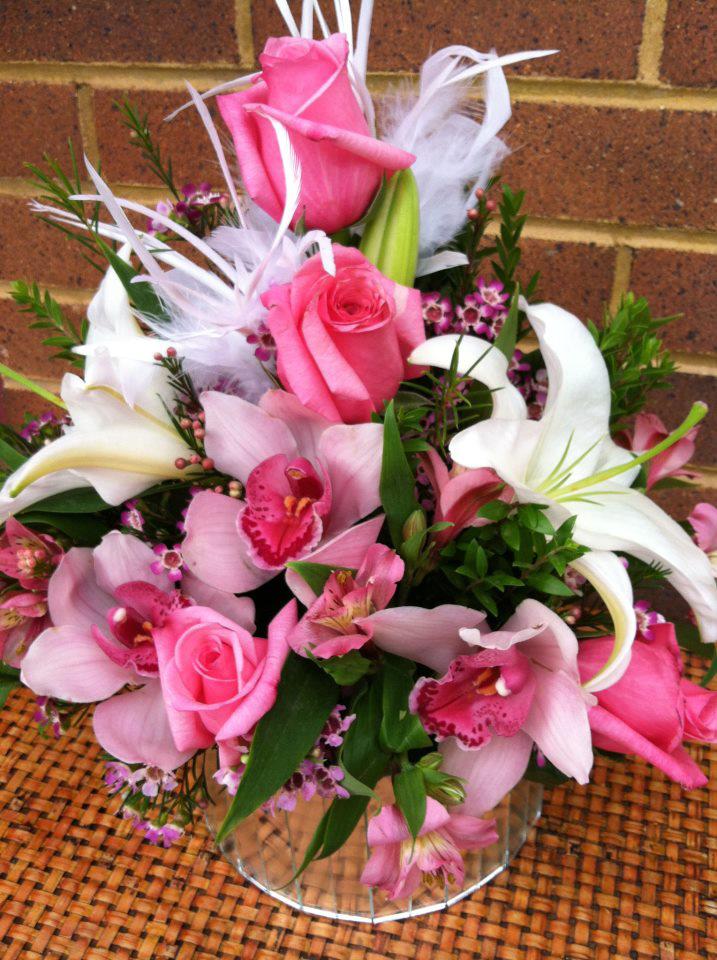 Pink flowers for breast cancer awareness by Bev"s Floral & Gifts, Parowan UT
"Pink flowers for breast cancer awareness month."
—
Yellow flower arrangement by Flower Boutique in Cherry Hill NJ
"My favorite arrangement of the day."
—
Event & Wedding Flower Pictures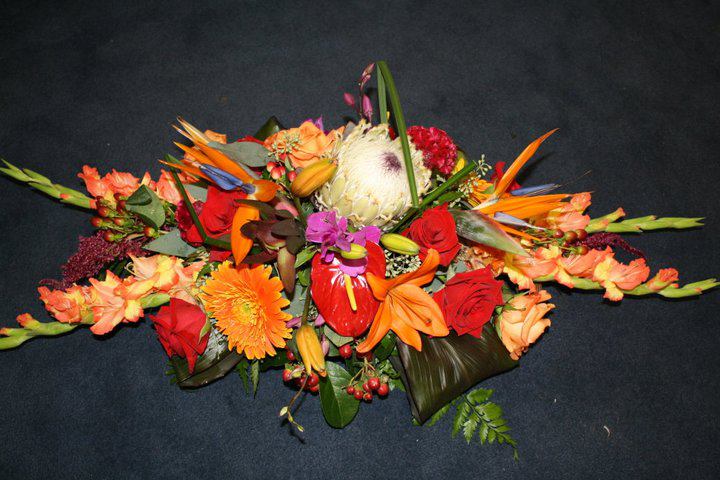 Tropical fall centerpiece by Flower Boutique, Cherry Hill NJ
—
Cascading fall bouquet by Monday Morning Flowers, Princeton NJ
"Wondering if other florists are seeing more brides asking for cascades than last year?"
—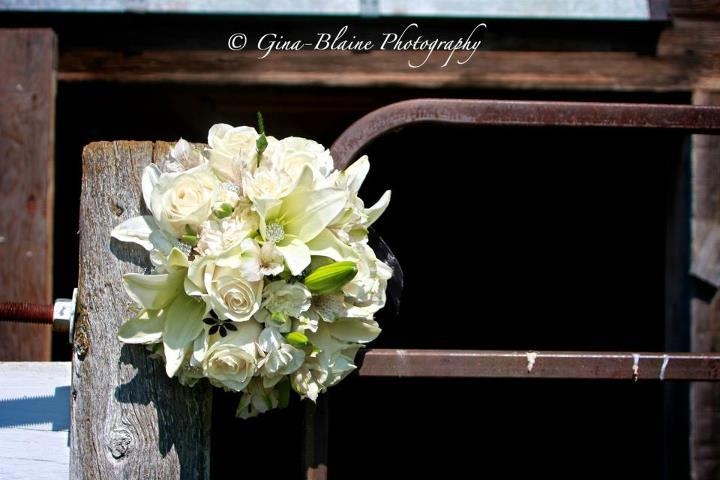 White wedding bouquet by Petals Plus, Mayerthorpe AB CA
"Photo By Gina – Blaine Photography"
—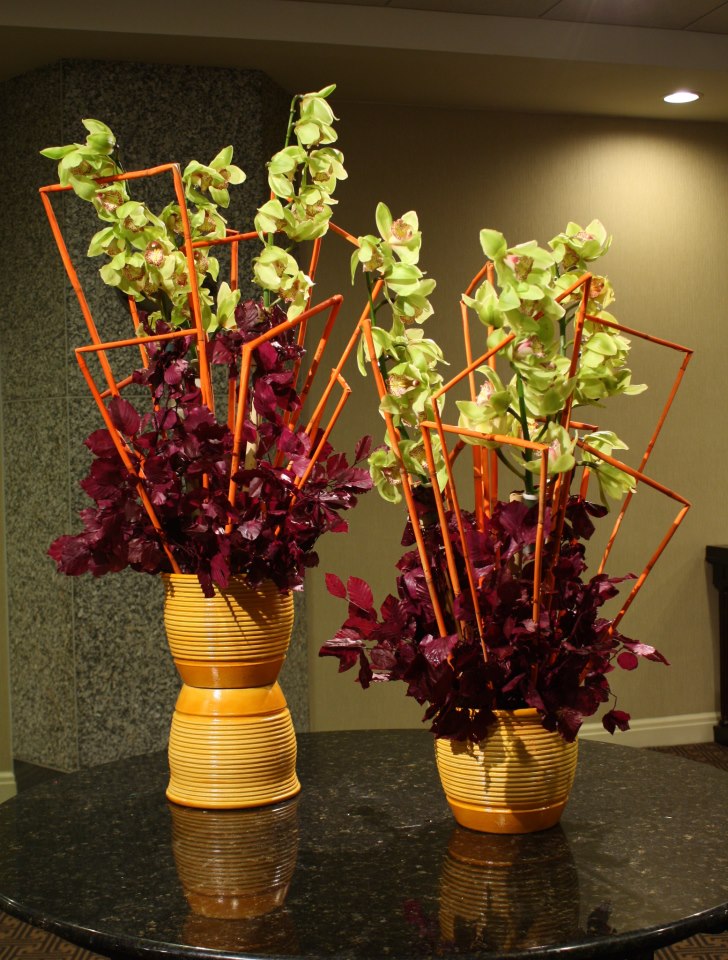 Orchids and Angles by Crossroads Florist, Mahwah NJ
"Orchids and Angles – Bright green cymbidium orchid sprays tower over a bed of burgundy beech leaves. Fluorescent orange river cane is bent into triangles an inserted into the goldenrod colored potter."
—
Wedding Flowers by Finest City Florist, El Cajun CA
"This weekend's wedding in San Diego. A gorgeous 82 degree day!! And another all black and white palette. So chic and elegant."
—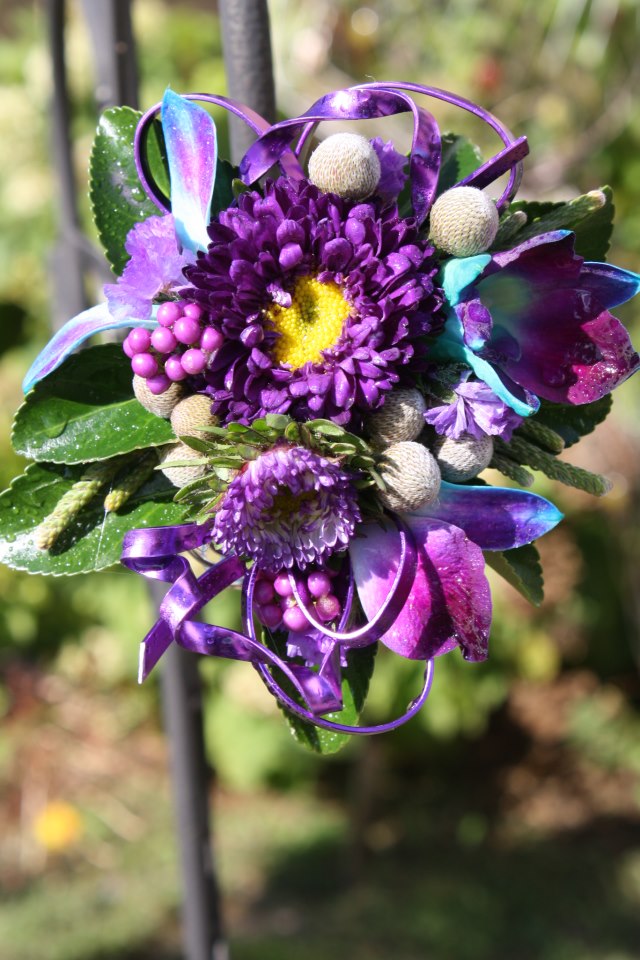 Corsage by Greenhouse Gallery Florist, Colts Neck NJ
"We LOVE making wrist corsages! What do you think?"
—
Funeral Flowers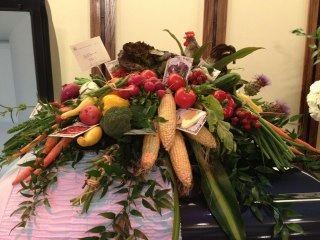 Funeral flowers by Botanical Designs Florist, Baytown TX
"A casket cover for a man that loved to grow vegetables. We designed this a few weeks back and received lots of good comments."
—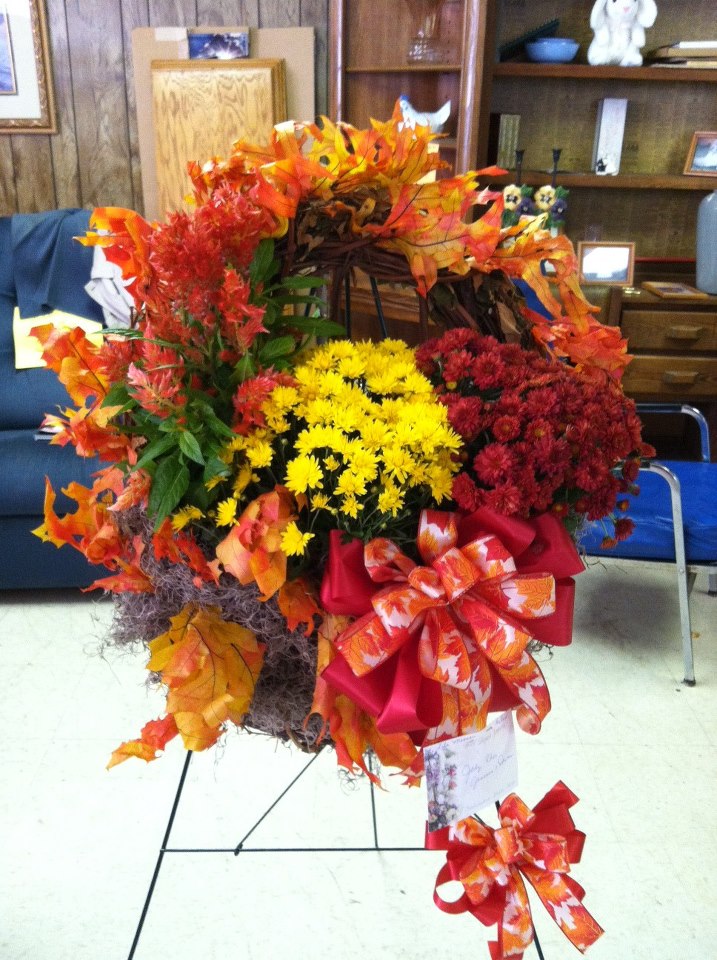 Fall funeral flowers by Swannanoa Flower Shop, Swannanoa NC
"Grapevine European Garden Wreath."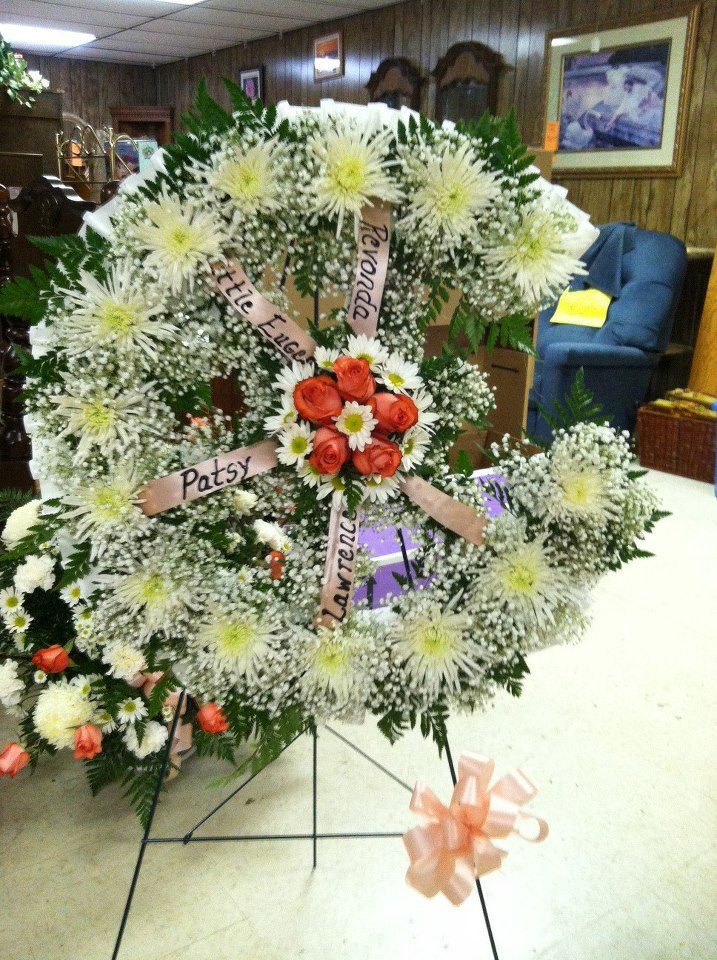 Broken wheel funeral arrangement by Swannanoa Flower Shop, Swannanoa, NC
""Broken Wheel" Family sympathy wreath.. I haven't made one of these in years. The old classics are still beautiful!"
—
What will next week bring? Who knows! Be sure to like us on Facebook for even more beautiful floral designs. If you're a florist, we want to feature YOUR favorite design of the week right here on Facebook Friday Recap! Click here to see past recap posts!