It's Friday! Time for our favorite post of the week, the Friday Recap! We have some incredible flower arrangements in today's lineup created by real local florists all across the country. You can tell florists are READY for SPRING!! We have lots of fun, spring colors in every design! So, let's get on with the pictures!
Spring Every Day Flowers
Mixed floral arrangements by Paisley Floral Design, Manchester NH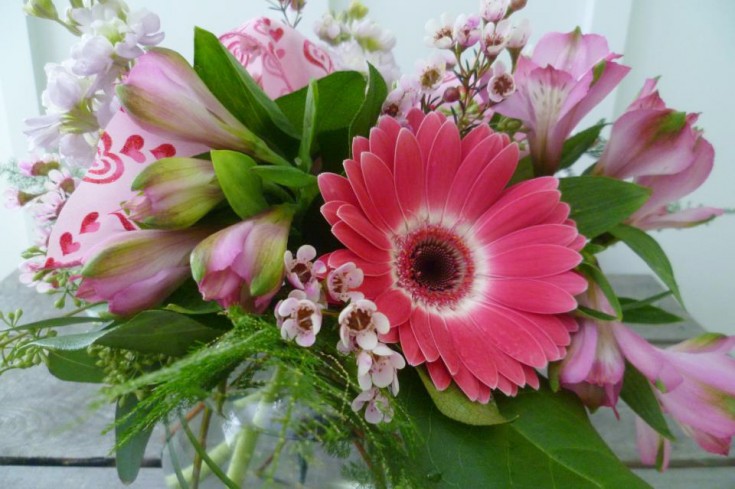 Daisy design by Paisley Floral Design, Manchester NH
"Gorgeous, mixed Valentine's Vases!"
—
Vibrant daisy design by Eleventh Hour Flowers, Caldwell ID
"This was our favorite this week!"
—
Beautiful floral art by Flower Palette, Abu Dhabi (One of our international floral friends.)
—
Beautiful arrangements by West End Florist, Rome GA
—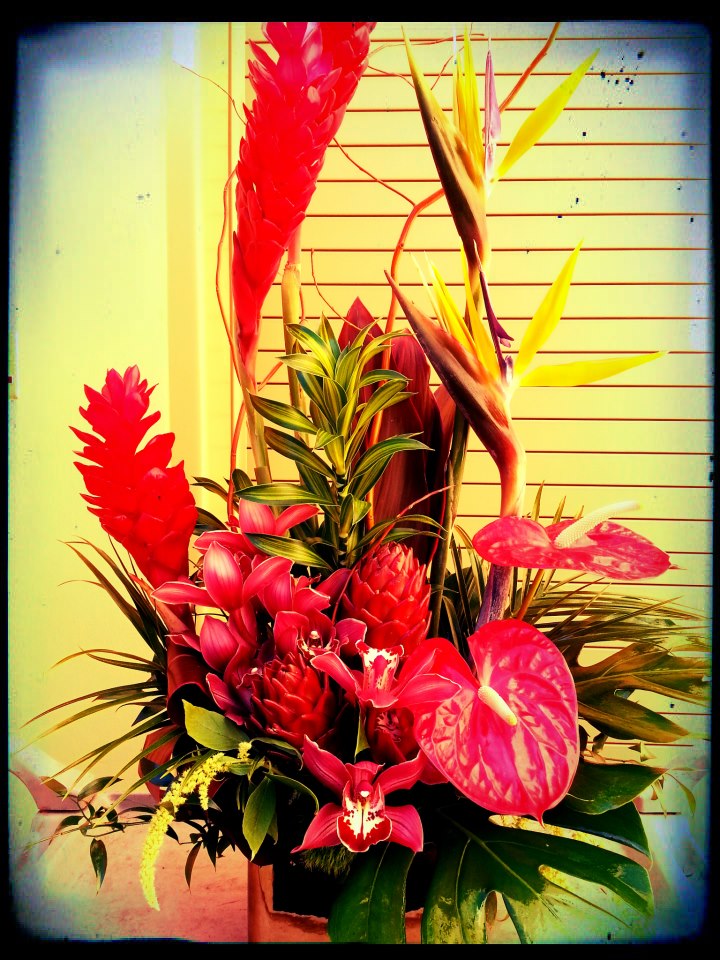 Tropical flower arrangement by Anna Starkey, Chandler AZ
"Tropical arrangement for Valentine's!"
—
Spring Wedding & Party Flowers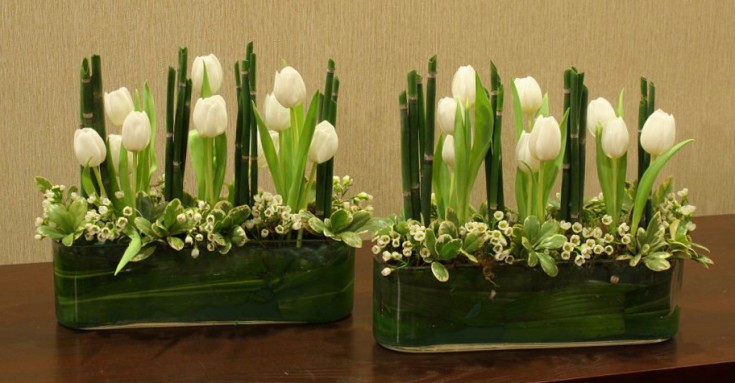 Spring Flowers by Crossroads Florist, Mahwah NJ
"A simple centerpiece of spring tulips, in winter white colors."
—
Bridesmaid bouquets by Country Daisy Florist, Farmington NH
—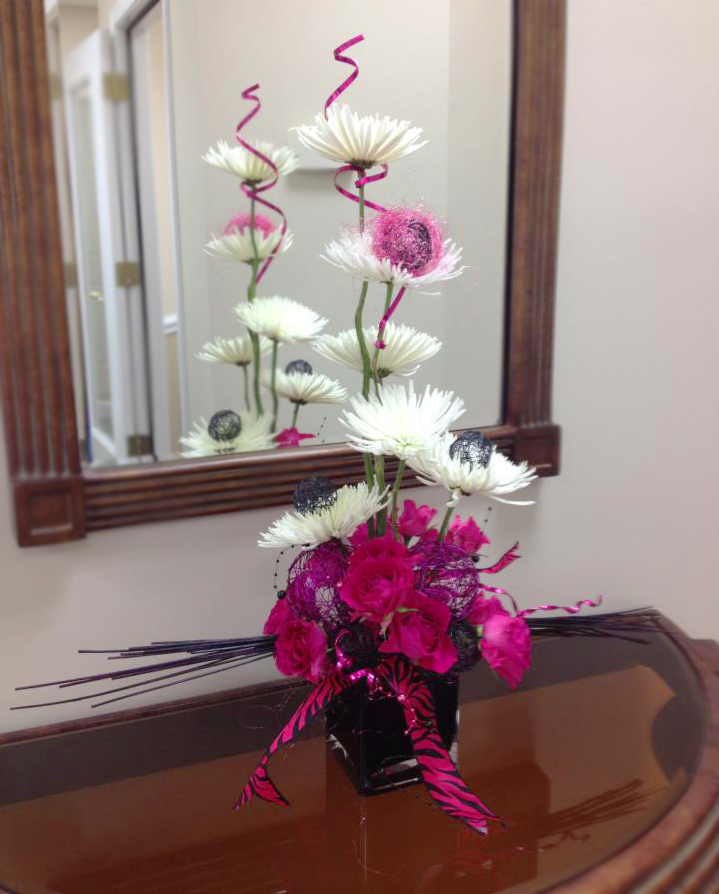 Open house decor by Martha Sheldon Florist, Eastman GA
"A design I did for an open house at a doctor's office… their colors are hot pink, black and white:)"
—
What will next week bring? Who knows! Be sure to like us on Facebook for even more beautiful floral designs. If you're a florist, we want to feature YOUR favorite design of the week right here on Facebook Friday Recap! Click here to see past recap posts!