We sure have a great mix of beautiful designs on tap in this week's florist recap! The majority of today's pictures are daily designs from local florists all across the country — these are arrangements you can order and bring into your own home! (Just remember to always use a real local florist.) It's very obvious spring is just around the corner with the beautiful colors of blushing blooms in today's lineup.
Everyday Flower Designs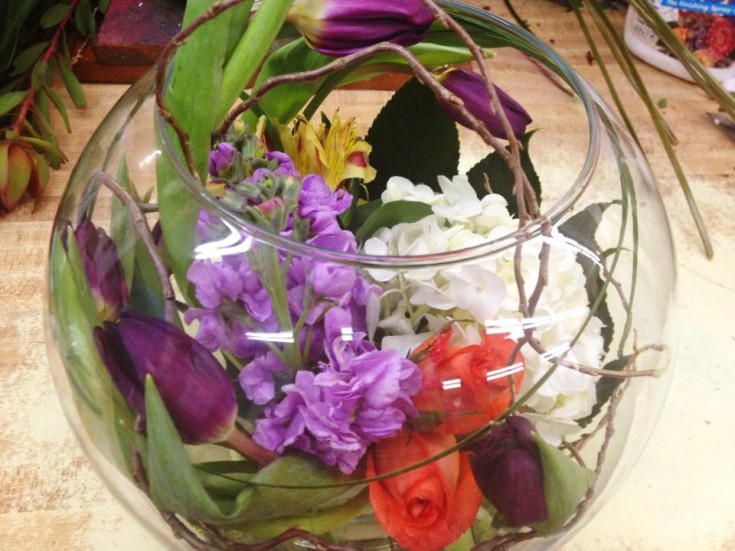 Creative flower arrangement by The Flower Patch & More, Bolivar MO
"Customer requested 'creative energy'."
—
Unique design by First Class Flowers, Calgary AB CA
"Unique centrepiece made for a weekly standing order."
—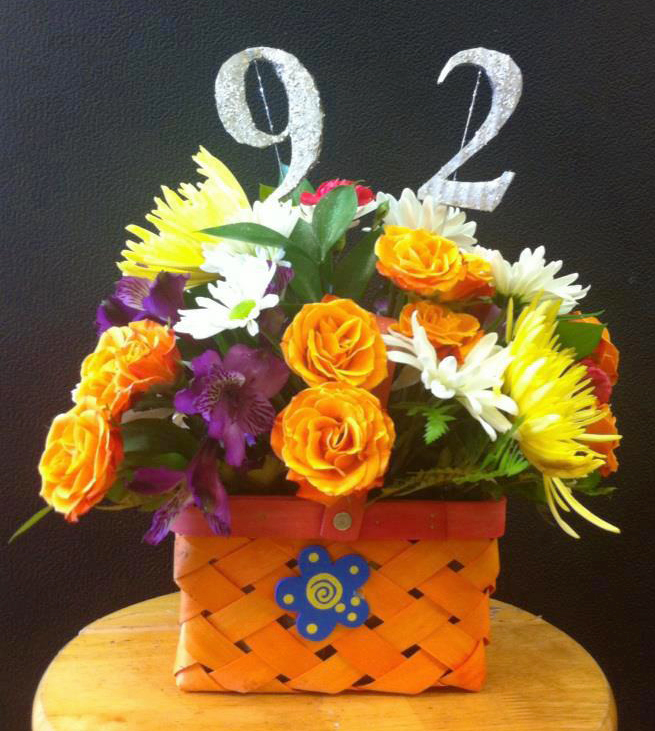 92nd Birthday flowers by Blossoms, Springfield MO
"We made this for a very special lady's 92nd birthday. Custom glitter letters hand made by BLOSSOMS. This truly personifies our slogan, 'uniquely designed with you in mind'."
—
Unique designs by Julia Madrinan Tadena of the Flower Palette, Abu Dhabi (One of our international floral friends.)
—
Beautiful flower arrangements by Flower Boutique, Cherry Hill NJ
—
Wedding Flower Pictures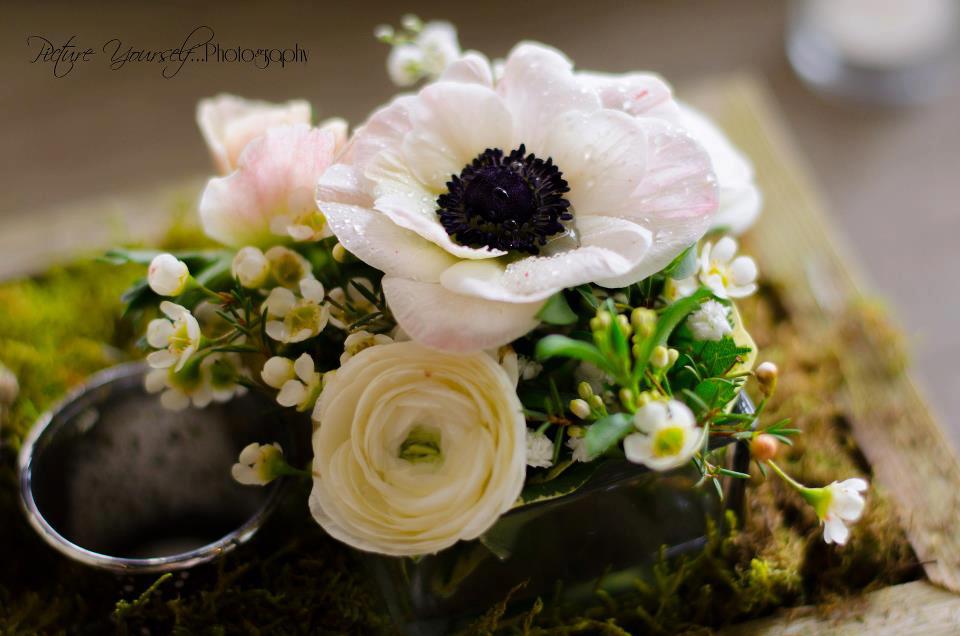 Wedding centerpiece by Floral Design, Post Falls ID
"Barnwood boxes with simple flowers, moss and votives for wedding centerpieces.'
(Photo by Picture Yourself Photography)
—
Sympathy Flower Designs
Unusual sympathy designs by Bentley Florist, Burton MI
"Sympathy tribute for a loved one who was very artistic."
—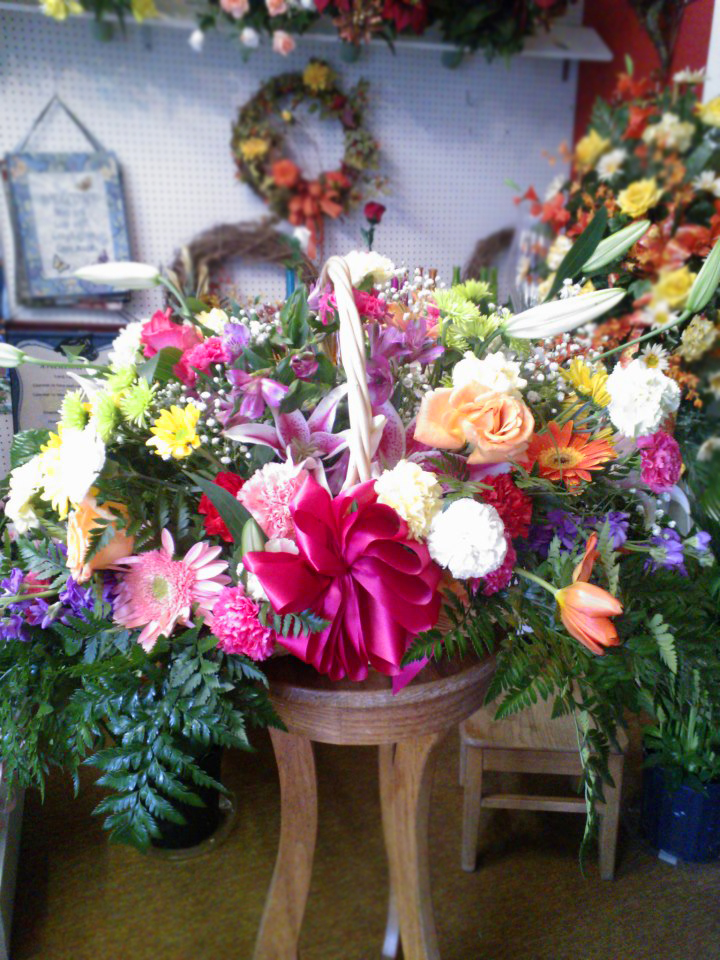 Flower basket by Wilma's Flowers, Jasper AL
—
Woodsy funeral design by Room to Bloom, Stover MO
"Fresh and dry mix casket spray…"
—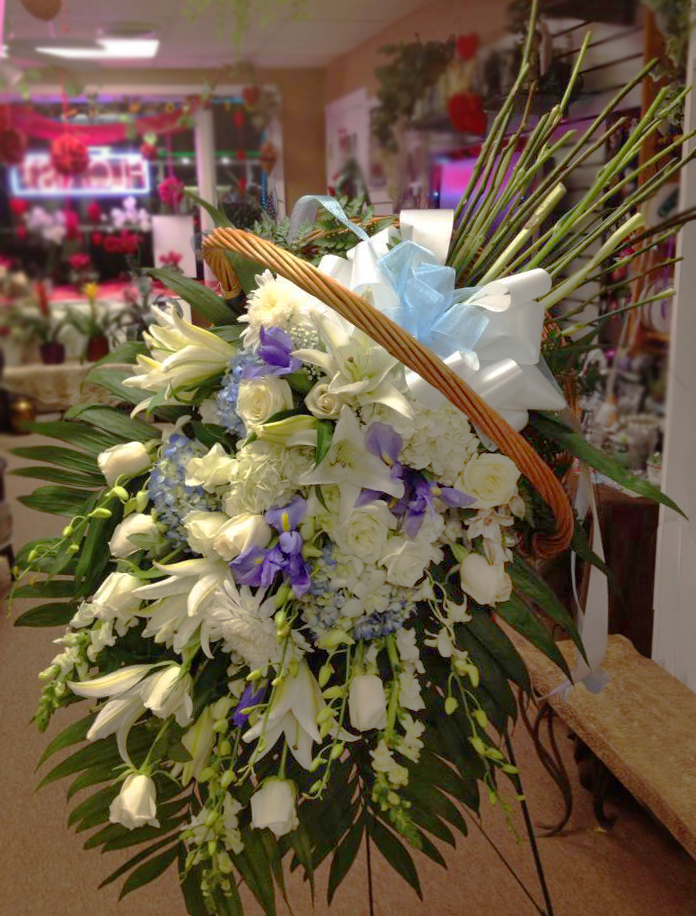 Beautiful sympathy design by The Flower Boutique, Cherry Hill NJ
"Sympathy design for a special lady"
—
What will next week bring? Who knows! Be sure to like us on Facebook for even more beautiful floral designs. If you're a florist, we want to feature YOUR favorite design of the week right here on Facebook Friday Recap! Click here to see past recap posts!