It's Friday! And not just any Friday, the Friday before a big 3-day weekend! You can tell florists are looking forward to the break by the amount of photos in today's photo recap. There might only be a few, but they are fabulous! Before you kick off you're Memorial Day Weekend, check out these beautiful designs made fresh this past week!
Spring Flower Designs
Made in the Shade by Crossroads Florist, Mahwah NJ
""Made in the Shade
This eye catching visual display is brought to life by a play on contrasting colors. Bright teal parasols are inserted into simple round arrangements of red alstroemeria and red carnations, and are arranged in mustard yellow jardinières
—
Beautiful purple flower arrangement by Vintage Garden Flowers, Fairfield CT
"Rustic wedding centerpiece."
—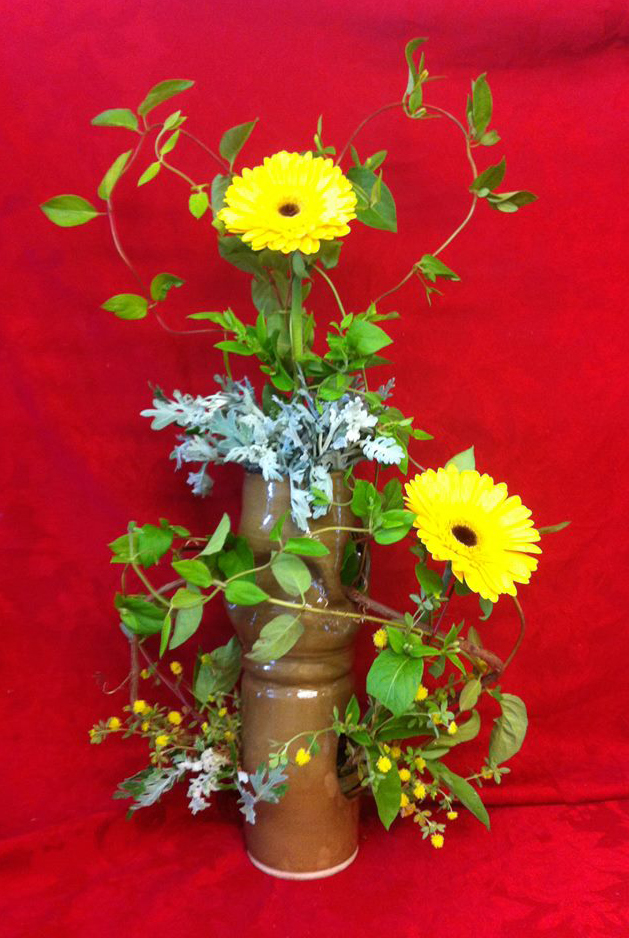 Garden flowers by Blossoms in Springfield MO
"Our customer wanted something simple and natural, like it came right out of the garden and would fit in nicely there. We came up with this."
—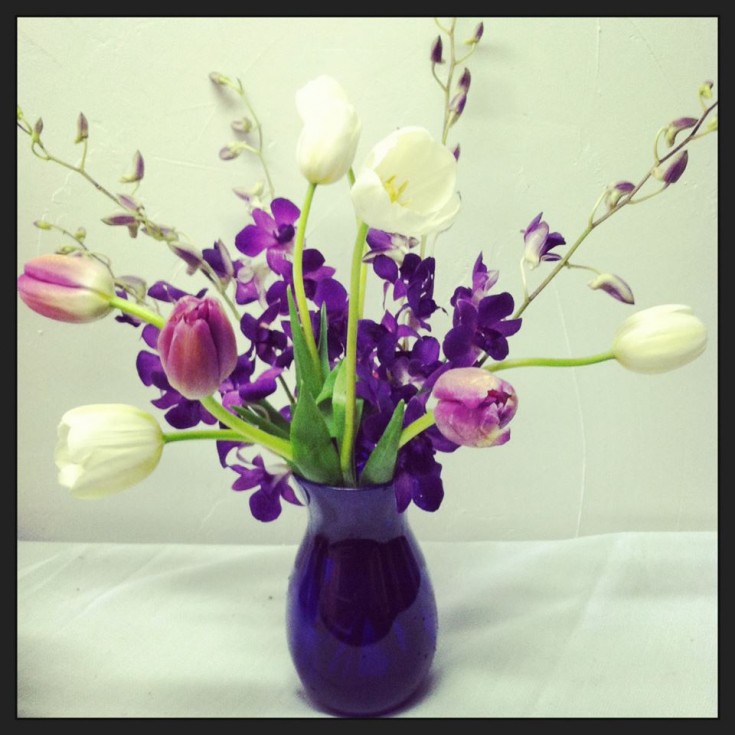 Purple flowers by Bev's Flowers & Gifts, Parowan UT
"Simple Elegance"
—
Sympathy Tributes
Casket Spray by DeVine Designs, Fulton NY
—
What will next week bring? Who knows! Be sure to like us on Facebook for even more beautiful floral designs. If you're a florist, we want to feature YOUR favorite design of the week right here on Facebook Friday Recap! Click here to see past recap posts!