There are just a few days left until Mother's Day! Florists everywhere are busy  getting everything created and delivered to special moms all across the US. That could be why our Friday Recap has about half it's usual photos — that doesn't make them any less spectacular!! So, check out all of the gorgeous flowers designed this week by local florists all across the US!
Mother's Day Flowers
Mother's Day floral display by Crossroad Florist, Mahwah NJ
"Happy Mother's Day!"
—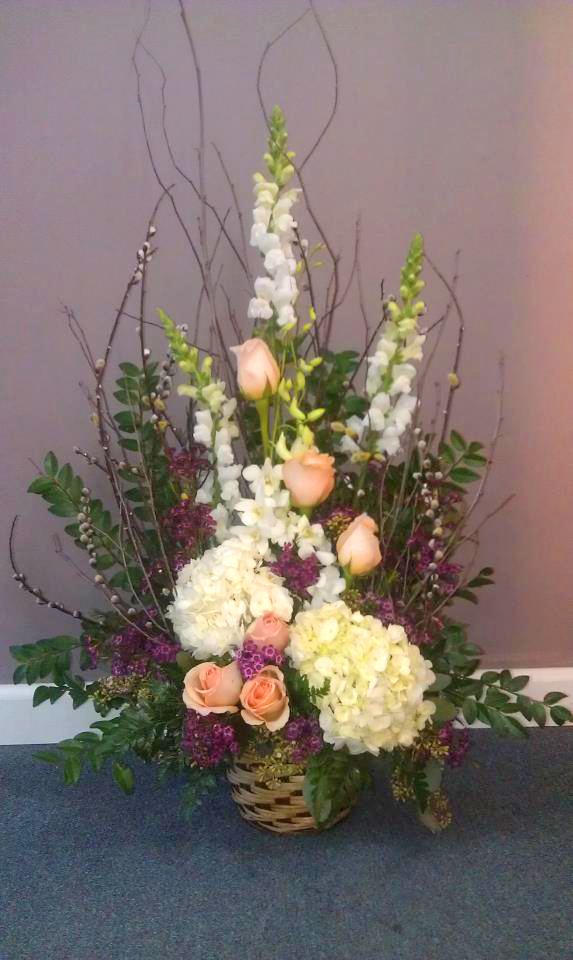 Mother's Day floral design by Flowers ABK, North Windham CT
"A Flowers ABK (Arranged By Kelly) design for the FSN Friday Recap! This one is my favorite! Happy Mothers Day Everyone!!!!"
—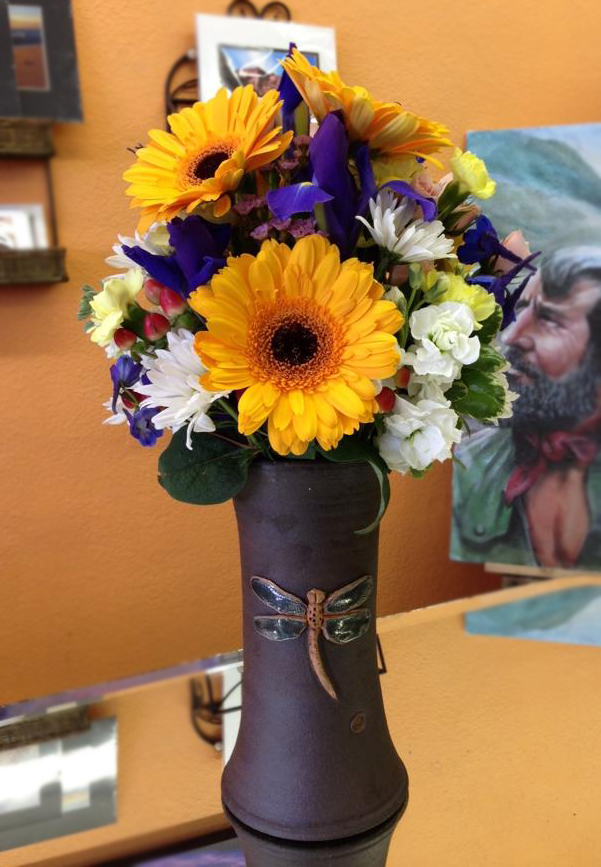 Mother's Day spring flowers by Gaia Flowers, NV
"Petals for Clean Power-now through Mother's Day, Gaia Flowers is donating $10 to the Clean Energy Project of Nevada for each arrangement sold!"
—
Prom Flowers
Prom corsage by Devine Designs, Fulton NY
"Yup. ….we do it all for the prom. What you see is what you get! 90 plus corsages almost done!"
—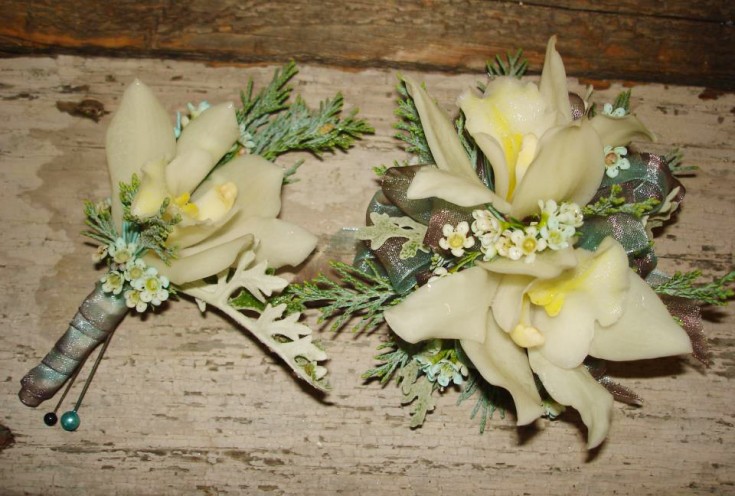 Prom flowers by The Petal Patch, McFarland WI
"Prom! This year I put a photo album on my facebook page and asked the students to tag theirs, and add photos of themselves with their dresses/tuxes and their flowers. We'll see how the new age of promotion works!"
—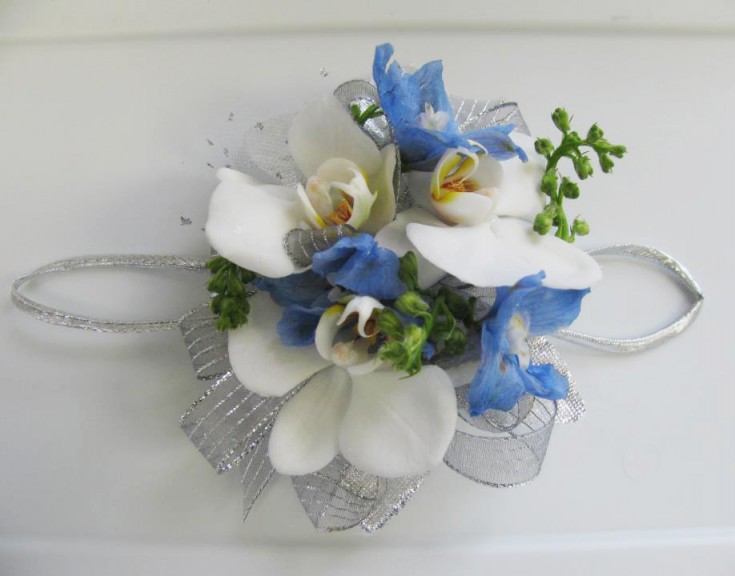 Blue & white prom flowers by A'Bloom LTD, Walkersville MD
"One of our faves from the 100 or so this week."
—
Prom flowers by A'Bloom LTD, Walkersville MD
"Loved this one too. Jennifer Manley Ross makes beautiful corsages. Abloom is lucky to have her."
—
Event & Wedding Flowers
Wedding flowers by Forget Me Knot Florist, Northampton MA
—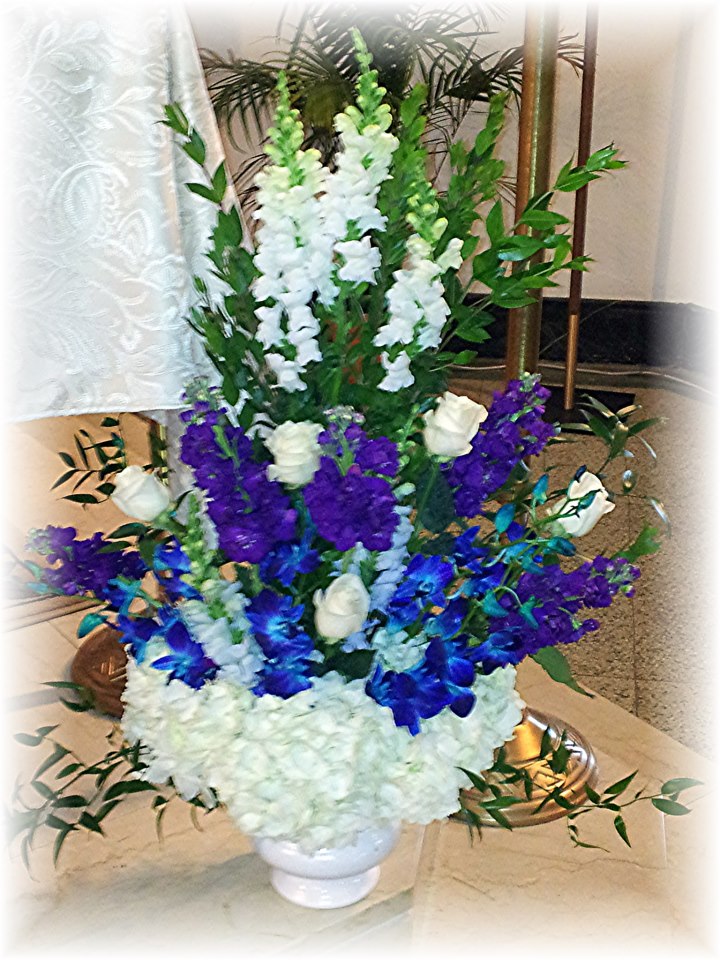 Wedding flowers by MaryJane's Flowers & Gifts, Berlin NJ
—
What will next week bring? Who knows! Be sure to like us on Facebook for even more beautiful floral designs. If you're a florist, we want to feature YOUR favorite design of the week right here on Facebook Friday Recap! Click here to see past recap posts!