Father's Day is just around the corner and florists everywhere are gearing up for a weekend of manly designs, yummy gift baskets and unique surprises for dad. Today's recap of photos shared with us from local florists all across the country has many of these and much more!
Father's Day Florals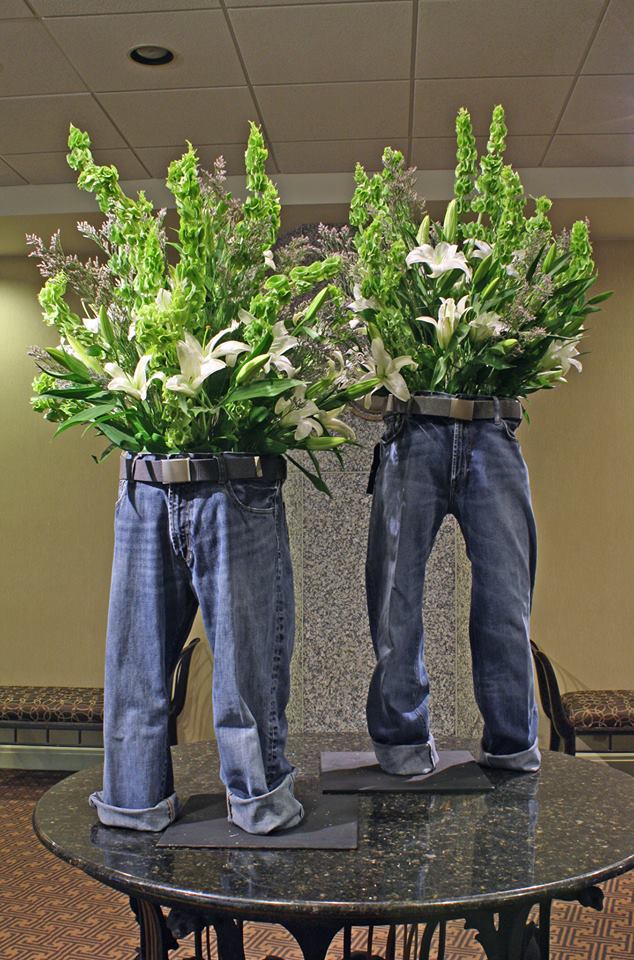 Plants in my Pants by Crossroads Florist, Mahwah NJ
""'PLANTS IN MY PANTS' Tom Kenison AIFD Yep! They really are my pants!"
—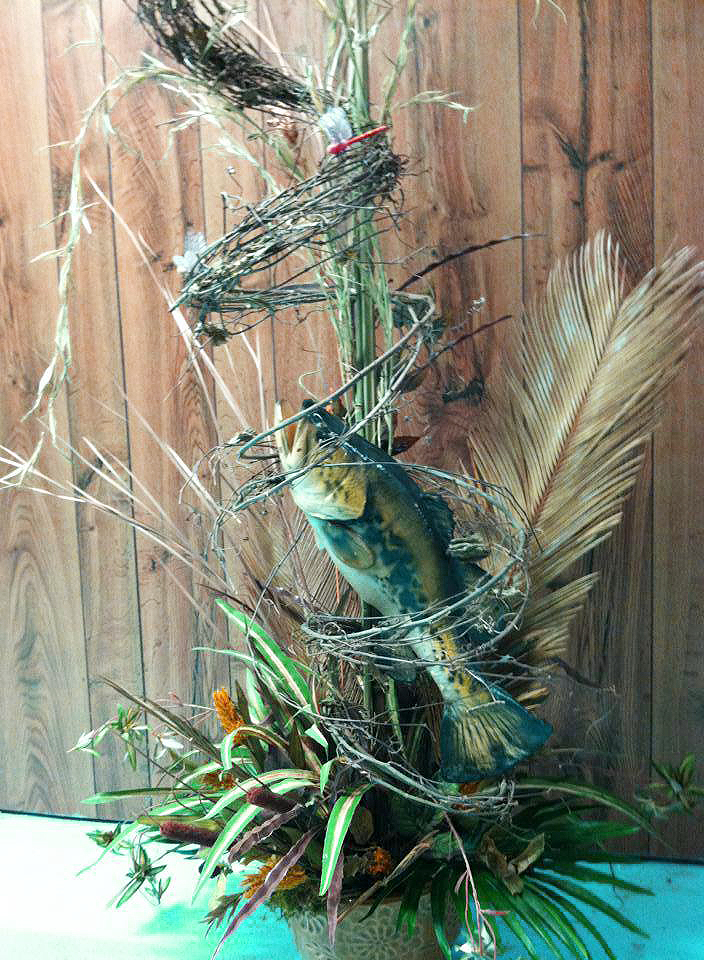 Father's Day arrangement by Sweet Expressions Florist, Quitman TX
"Silk Fish Arrangement Happy Father's Day"
—
Sympathy Tribute Flowers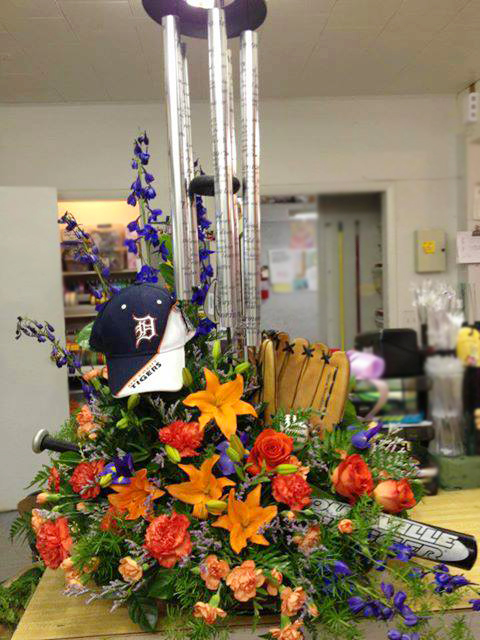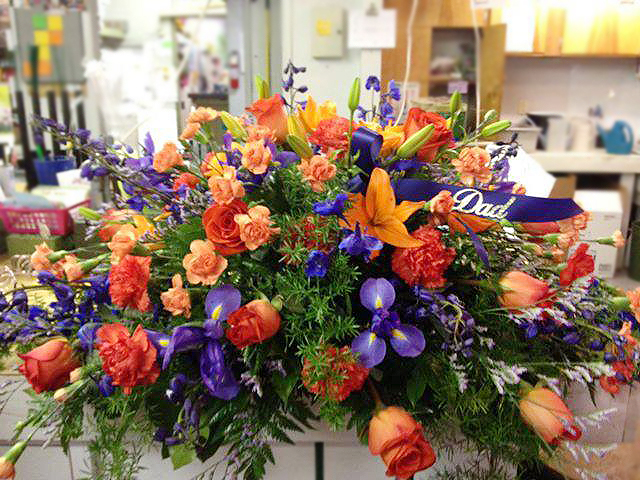 Detroit Tigers themed tribute flowers by Bentley Florist, Burton MI
"Sympathy tribute for a gentleman who loved the Detroit Tigers. Arrangement includes the gentleman's cap, mitt, and bat. Also includes a keepsake wind chime."
—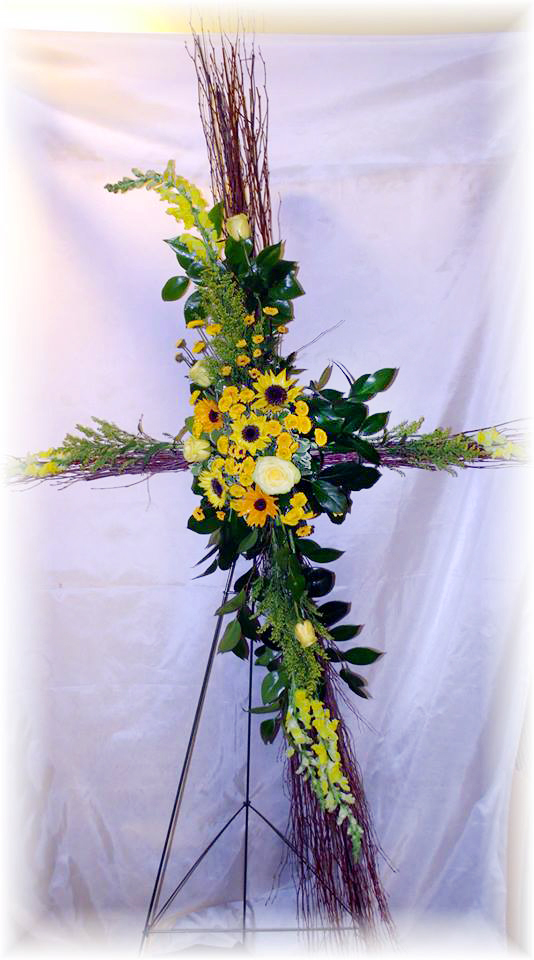 Sunflower cross by MaryJane's Flowers & Gifts, Berlin NJ
"We had the chance yesterday to do one of the newer pieces on FSN's website…"
—
Any Day Flower Arrangements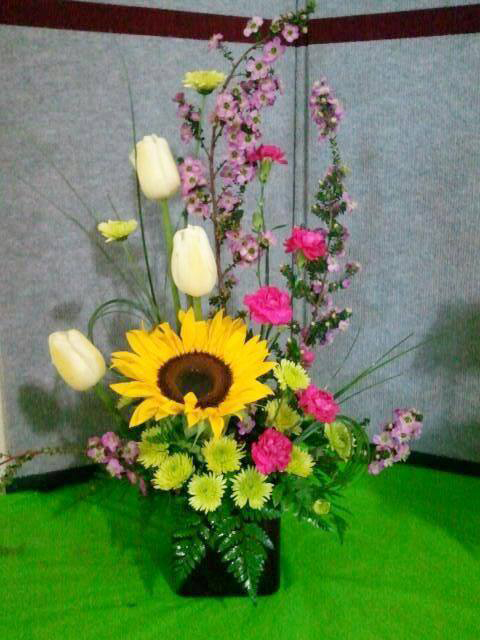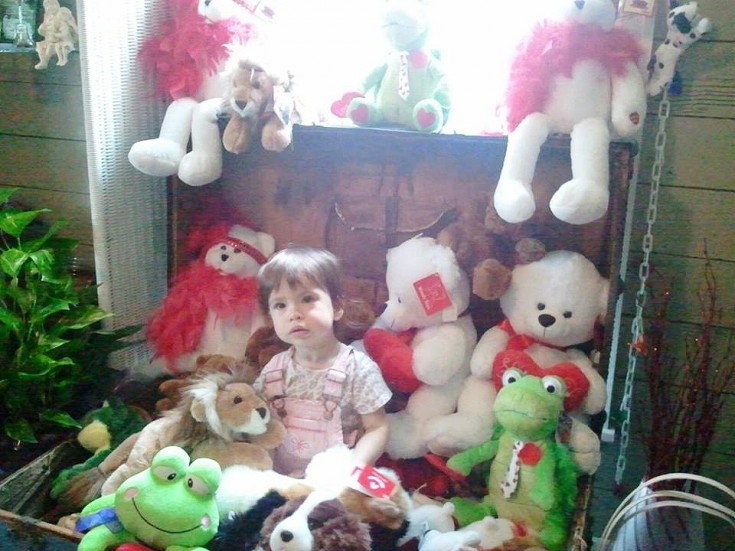 Flowers and adorable plushes by Cottage Flowers, Pasadena TX
"Our Favorite Stuffed Animal…Gotta love this one…Cottage Flowers, Pasadena, Tx"
—
Wedding & Event Flower Photos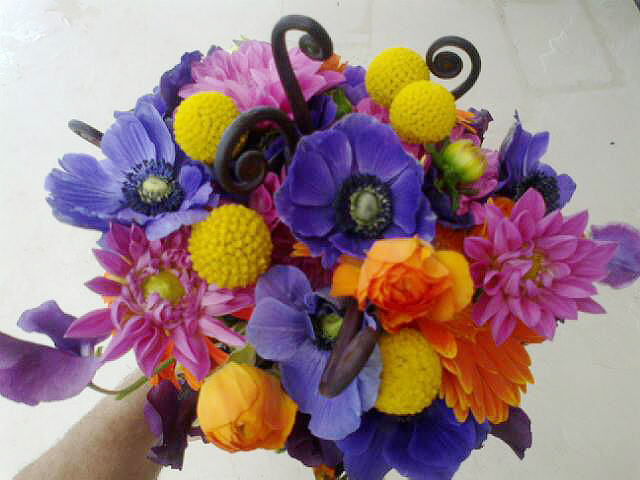 Fresh summer bouquet by Blossoms, Springfield MO
"MaD HaTtEr ThEmEd BoUqUeT – We used a little bit of fern curl to had some Whimsey!"
—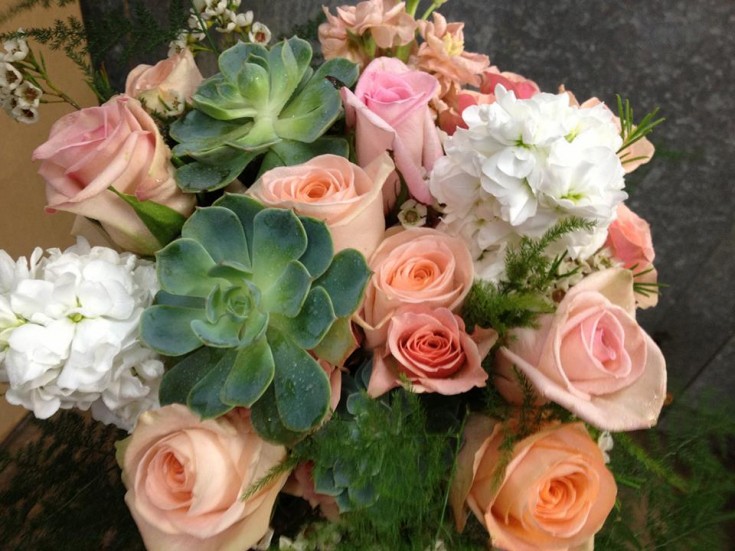 Sweet succulent bouquet by The Flower Patch & More, Bolivar MO
"Love how the succulents incorporated the wedding's aqua color…naturally!"
—
Wedding centerpiece by Vintage Garden Florist, Fairfield CT
"We love blue and white arrangements – perfect for our latest nautical wedding at the beach!"
—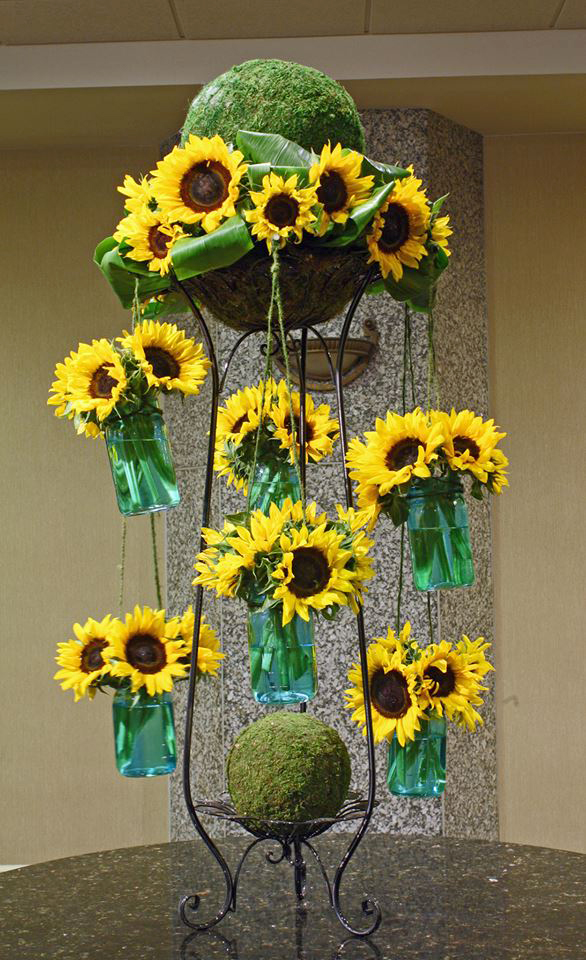 Summer sunflower design by Crossroads Florist, Mahwah NJ
"'SUNFLOWER CAROUSEL' Tom Kenison AIFD"
—
What will next week bring? Who knows! Be sure to like us on Facebook for even more beautiful floral designs. If you're a florist, we want to feature YOUR favorite design of the week right here on Facebook Friday Recap! Click here to see past recap posts!