We have some gorgeous photos for you this week! Our florists have really outdone themselves, sending us examples of their finest work and allowing us all to see the beauty they have created. I know some of you reading this do amazing work yourselves. Don't be shy, submit! We would love to showcase your best arrangement of the week in our next Florist Friday Recap. I even included a link at the bottom of the post which will inform you of how to get your photos to us! C'mon florists, let us see the WOW!
Stunning Wedding Flowers
Bouquet from Designs by Sandra in Kearny, NJ
Wedding bouquet by Monday Morning Flower and Balloon Co. in Princeton, NJ
"One of this weekends wedding bouquets. We loved how simple it was!"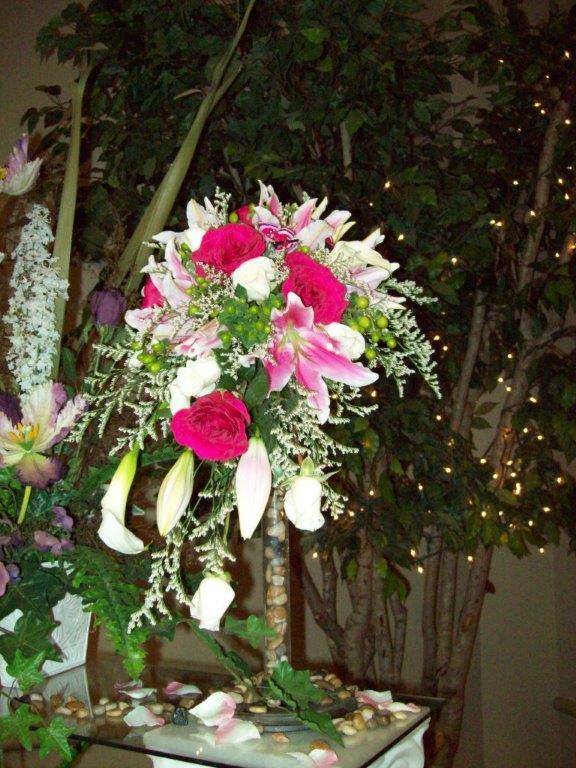 Floral cascade by Com-Patt-ibles Floral Elegance in Wooster, OH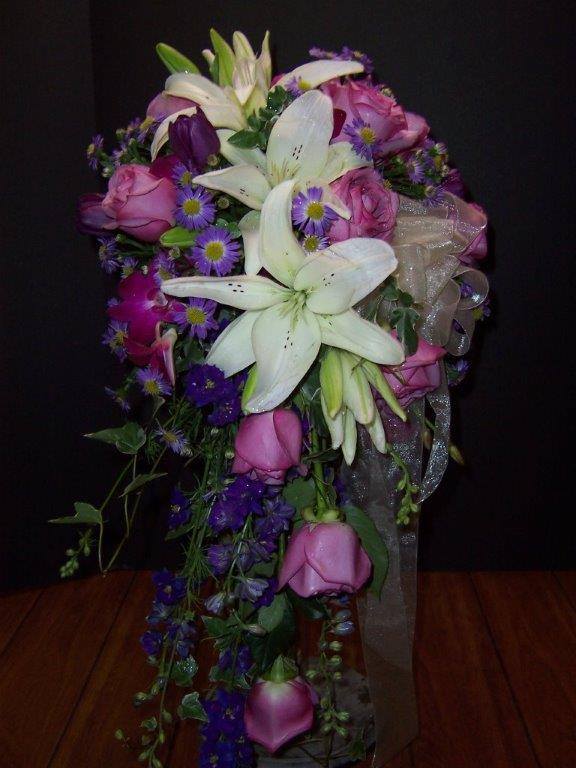 Gorgeous cascade by Com-Patt-ibles Floral Elegance in Wooster, OH
Sunflower bouquet from Inspirations Floral Studio in Lock Haven, PA
A colorful centerpiece by Flowers and More in Fresno, CA
EVERYDAY FLOWERS
A stunning display of artistry by Flowers N' Friends Florist in Newfield, NJ
"He's made of silk carnations and even barks!"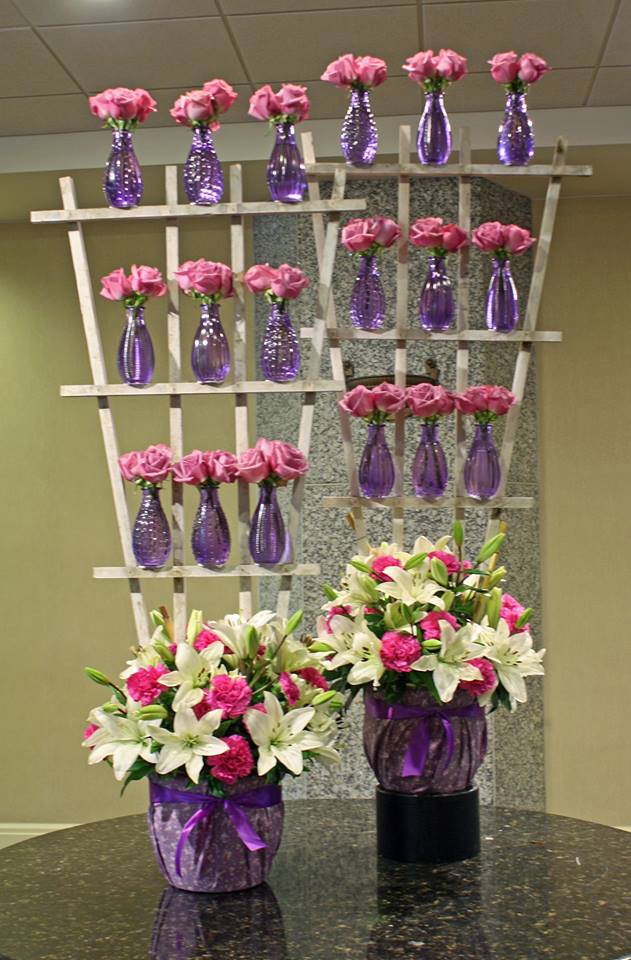 A "Lovely Lavender Lattice" by Crossroads Florist in Mahwah, NJ
Arrangement from Designs by Sandra in Kearny, NJ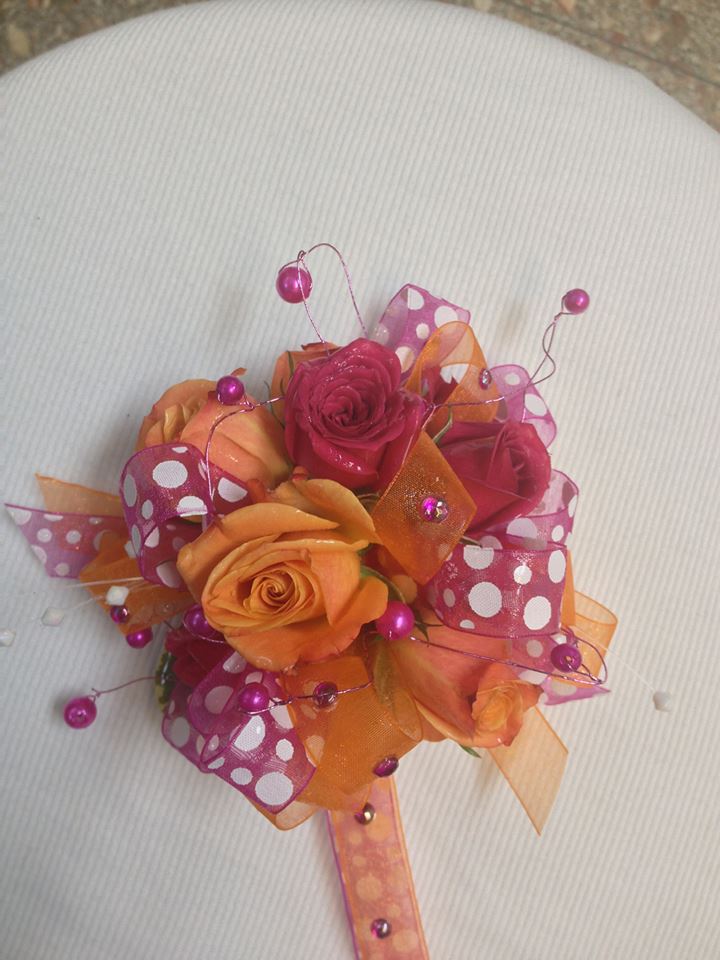 Homecoming corsage from Jocelyn's Floral INC in Cedar City, UT
"Homecoming is right around the corner. Happy dancing everyone!"
Personalized Sympathy Flowers
A gorgeous wreath from Art in Bloom in Brighton, MI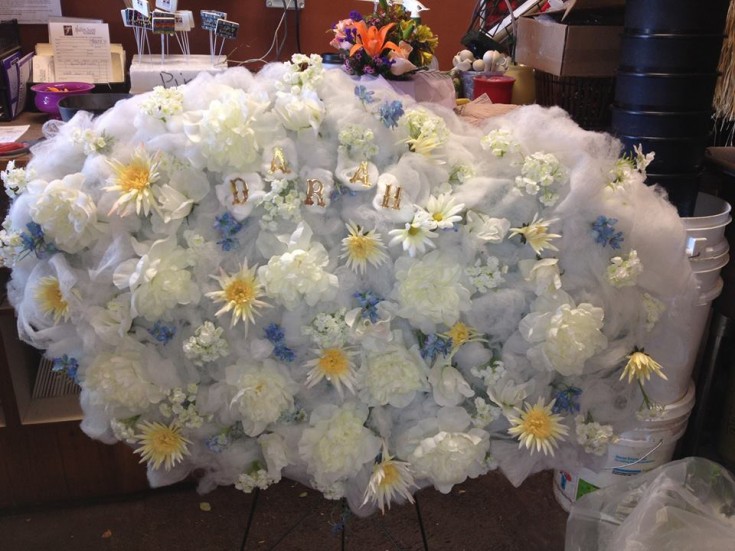 Angel Cloud wreath by Heaven Scent Flowers and The Garden Path Gift Shop in Gimli, MB
"This lady and her husband hold fund raisers to donate to the Children's Wish Foundation. This young girl's wish was to swim with the Dolphins. They sent her to Hawaii in March 2013 where her wish came true. She was 14 and passed away from cancer this August."
Sympathy tribute from The Cottage Florsit and Gifts in Riverview, FL
What will next week bring? Who knows! Be sure to like us on Facebook for even more beautiful floral designs. If you're a florist, we want to feature YOUR favorite design of the week right here on Facebook Friday Recap!