It is, of course, our readers favorite day of the week – Friday! The day when we showcase all of the incredible designs our florist friends have shared with us on Facebook this week. Although tomorrow (Sept 22) is the official first day of fall, florists have had a jump on it for a few weeks now! So let's get on to the pictures and enjoy the allure of autumn colors.
Fall Flower Arrangements
Early fall flower arrangement by Trigs Floral & Home in Minocqua, WI
"Feeling fallish…?"
—
Fall flowers by Monday Morning Flowers, Princeton NJ
"Folks have started asking for fall flowers. So much fun!"
—
Beautiful early fall flower arrangement by Floral Design in Post Falls ID
"This arrangement was for a grand opening, by Angela."
—
Floral Centerpieces & Tablescapes
Fall floral tablescape by Forget Me Not Flowers & Gifts, Chandler TX
—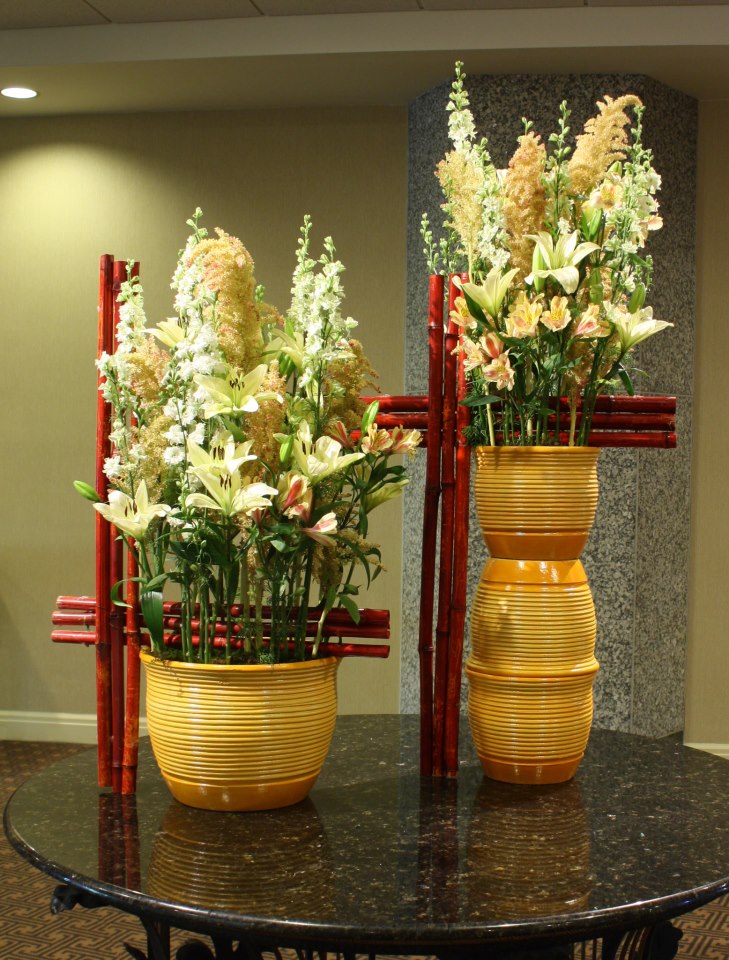 "Bamboo Garden Traditional arrangements take on an Asian flare by partially framing them with contrasting colored bamboo."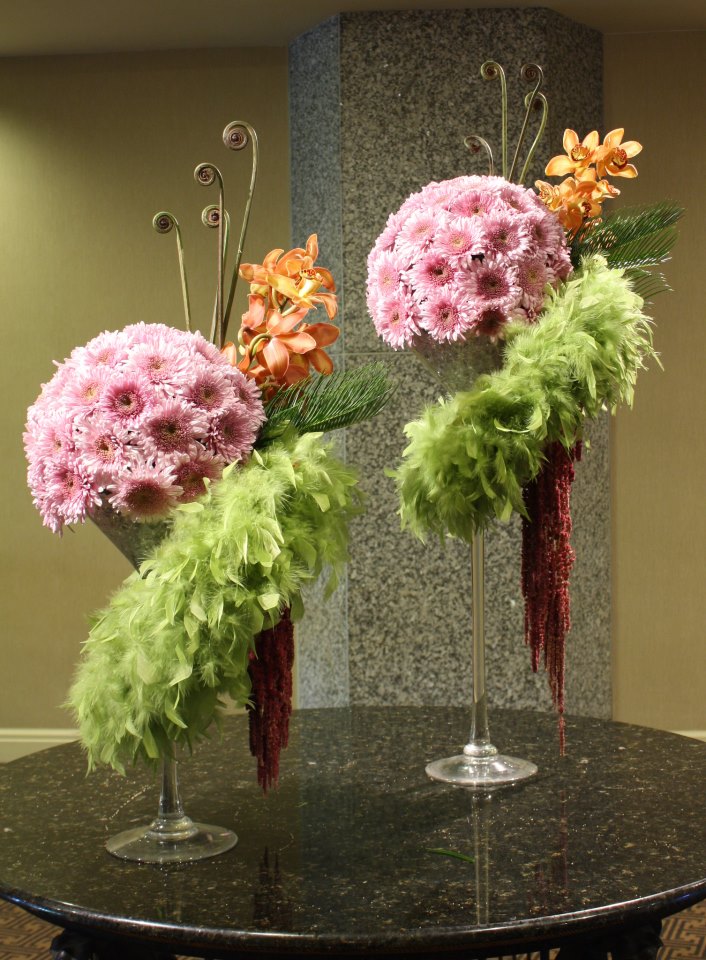 "Chic Divas Inspired by the deco portrait artist Erte', over sized martini glasses support a sphere of cremon mums and a feather wreath. Cymbidium orchids, sego palm, fern curls and hanging amaranthus complete the look"
Tablescapes by Crossroads Florist, Mahwah NJ
—
Wedding centerpiece by E&E Flowers and Gifts, Edison NJ
"At The Venetian."
—
Wedding Flower Pictures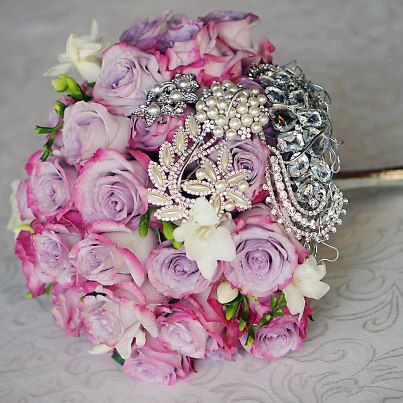 Bling bouquet by Sassy Flowers in Rexburg, ID
"Sassy Flowers loved creating this special bouquet for a special bride."
—
Funeral Flower Pictures
Grapevine wreath arrangement by Nature's Corner Florist, Anderson SC
"We love the look of a grapevine wreath, in lieu of traditional standing sprays."
—
What will next week bring? Who knows! Be sure to like us on Facebook for even more beautiful floral designs. If you're a florist, we want to feature YOUR favorite design of the week right here on Facebook Friday Recap! Click here to see past recap posts!