It's the last week in September.. can you believe it? The colors of autumn are really starting to show and we're getting to the heart of autumn. This week, our florists have shared some beautiful designs in so many different colors; it would be hard to choose a favorite! You can try as we move on to the best part of this week's Friday Recap — the pictures!
Everyday Flower Arrangements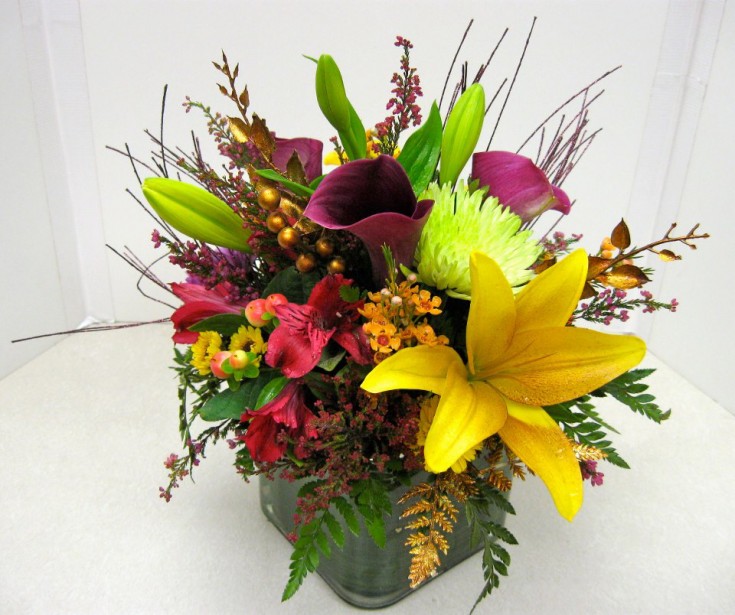 Fall flowers by Folger's Four Seasons Florist, Columbus IN
"We are in LOVE with these purple calla lilies for fall!"
—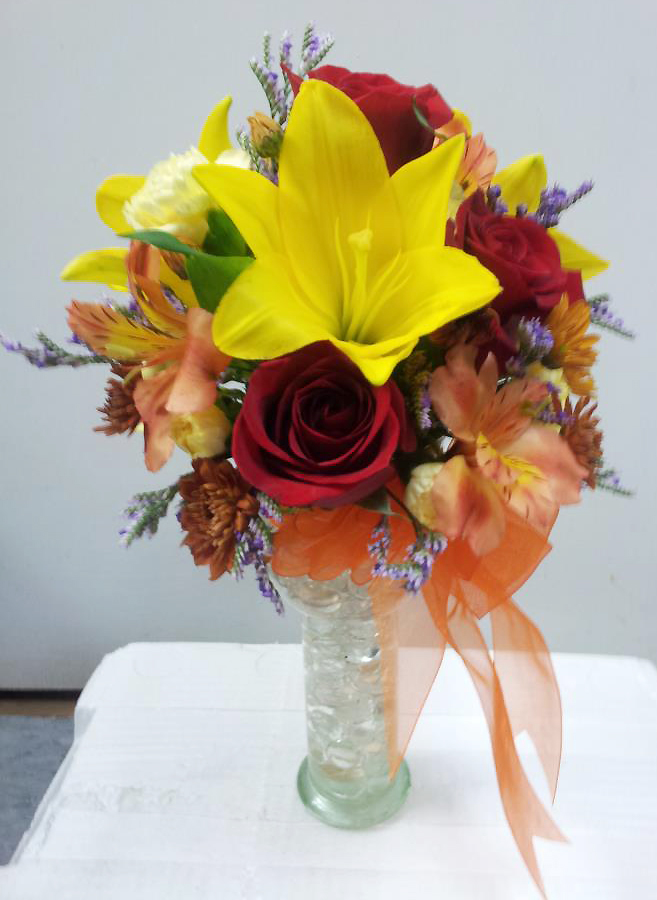 Fall arrangement by Buds & Blossoms, Edgewood MD
"Small fall arrangement in a unique container."
—
Wedding Flower Pictures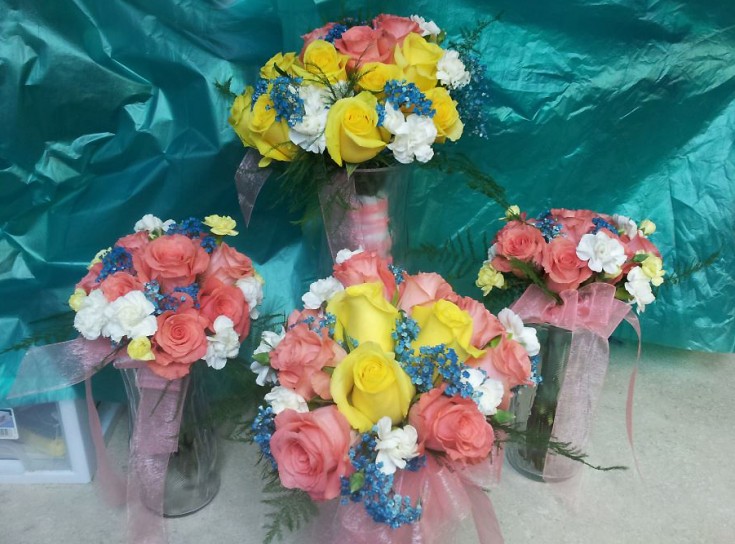 Wedding party flowers by Buds & Blossoms, Edgewood MD
"Our bride this week requested Teal gyp, Canary Yellow and Salmon Roses for her hand tied bouquets this week."
—
Wedding flowers by House of Flowers, Bakersfield CA
Photography by Artisan Wedding & Event Photography.
—
Event Flowers
Event designs by Flower Patch & More, Bolivar MO
"A pair of these (left) flanked the doors to the ballroom. Design work by Regina Cornell AIFD"
"(right) For the registration desk of a large event…"
—
Funeral Flowers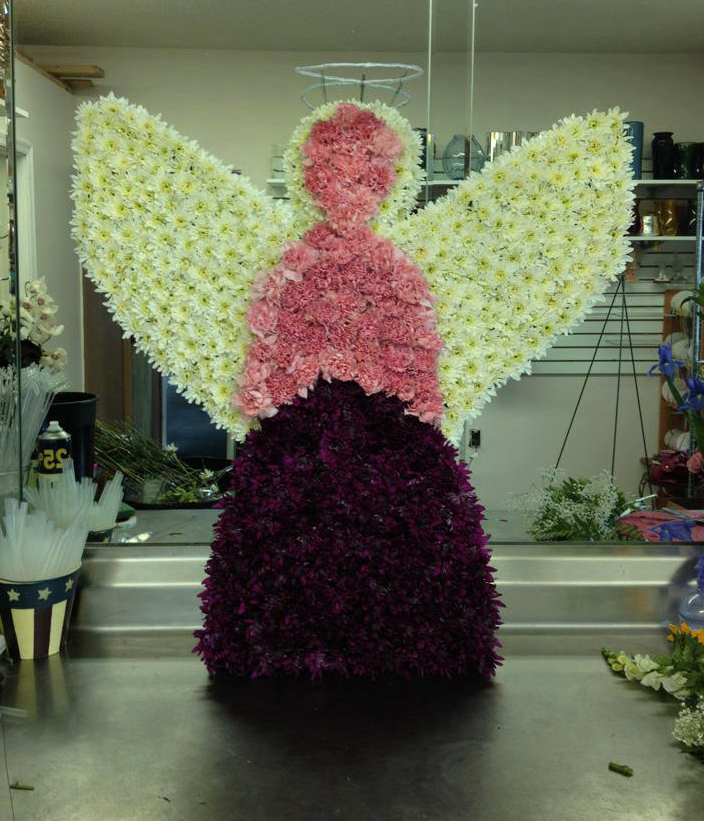 Angel flowers by Floral Boutique, Cherry Hill NJ
—
What will next week bring? Who knows! Be sure to like us on Facebook for even more beautiful floral designs. If you're a florist, we want to feature YOUR favorite design of the week right here on Facebook Friday Recap! Click here to see past recap posts!