This week's florist recap is a bit short, but certainly very sweet. What we lack in quantity we make up in quality this week with some absolutely stunning designs! (It's my fault, I forgot to remind everyone yesterday! Don't worry, next week's will be bigger than ever!) So check out these florists' amazing designs, and be sure to come back next Friday for even more!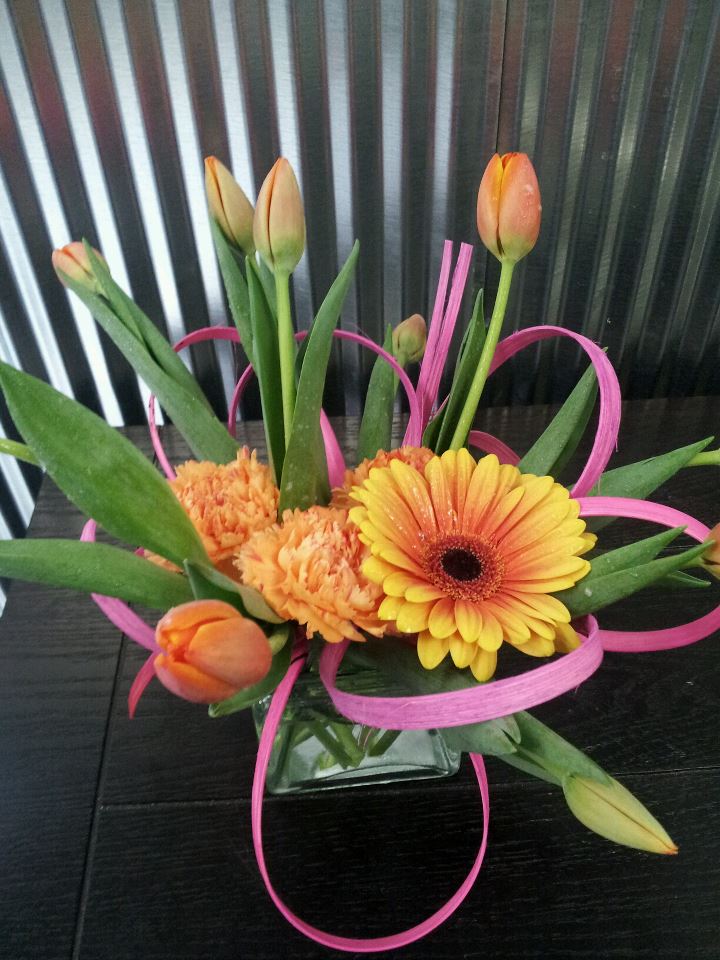 Unique spring design by Designs by Vogt's, Sturgis MI
"Bright colors in hope of springs arrival! One of our favorite Gerbera Daisy varieties called Acapulco!"
—
Birthday florals by A-1 Flowers & More, Cottonwood ID
"Spring Birthday Vase"
This vase design is filled with lush flowers and greenery,including: Gerberas, lilies, snapdragons, eucalyptus and more.
—
Easter garden arrangement by Crossroads Florist, Mahwah NJ
"Time to think Easter! An Easter garden centerpiece"
This arrangement uses early spring flowers and pastel-colored eggs — perfect for Easter.
—-
St. Patricks Day Corsages by MaryJane's Flowers & Gifts, Berlin NJ
"A last minute out the door to celebrate the day…"
This little St. Patrick Day corsages could be created for celebrating any holiday. Think how cute these could be for Easter! Call your local florist today!
—
Want to see more designs by local florists? Check out our past Friday Recap posts.
What will next week bring? Who knows! Be sure to like us on Facebook for even more beautiful floral designs. If you're a florist, we want to feature YOUR favorite design of the week right here on Facebook Friday Recap! Click here to see past recap posts!