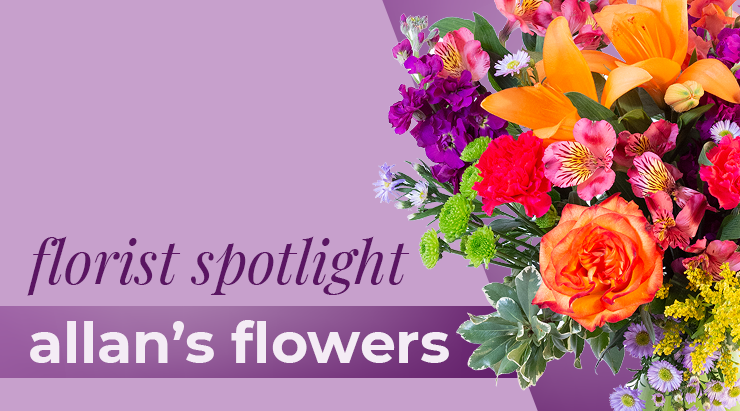 At Flower Shop Network, we're grateful to work with many amazing local florists—including Allan's Flowers! Since the start of COVID-19, Allan's Flowers has been working to provide flowers to their community and keep their employees and customers safe. They partnered with a local restaurant, providing delivery services to those customers as well as their own. Check out more about what they've been doing and what tips they have for other florists during this time!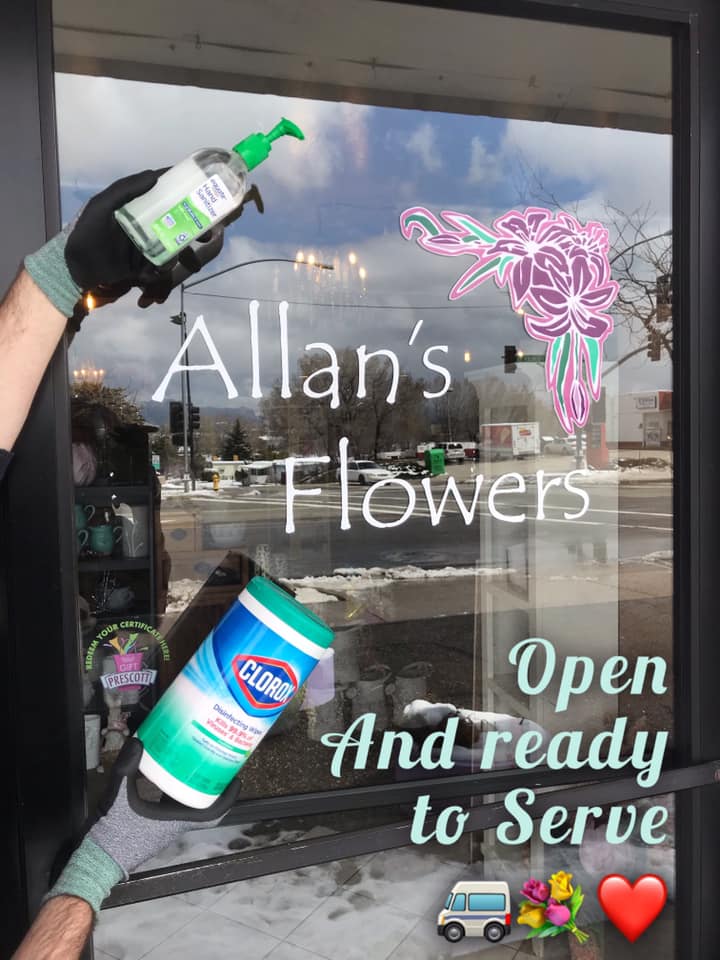 How have you been during COVID-19?
I've been fine and so has my team. We work diligently every day to stay safe. Business has been strong and we work every day to let people know we're open and we're delivering.
We've seen from your social media that you partnered with a local restaurant to become essential—can you tell us more about that?
I tried to think of a way we could add food to our website mostly because I knew people were having to stay home and going out for some might be challenging. I wanted that to be an option we offered. I also wanted to help people who couldn't be with their families.
How did you come up with this idea? How did you reach out to the restaurant?
My friend Barry owns the restaurant and doesn't offer delivery and does not partner with any online delivery service. It seemed like a way I could help him out and the whole idea felt mutually beneficial. I knew that the stay at home order had hit him hard and I wanted to offer our delivery service for him. Then it grew into us selling his family meals on our website.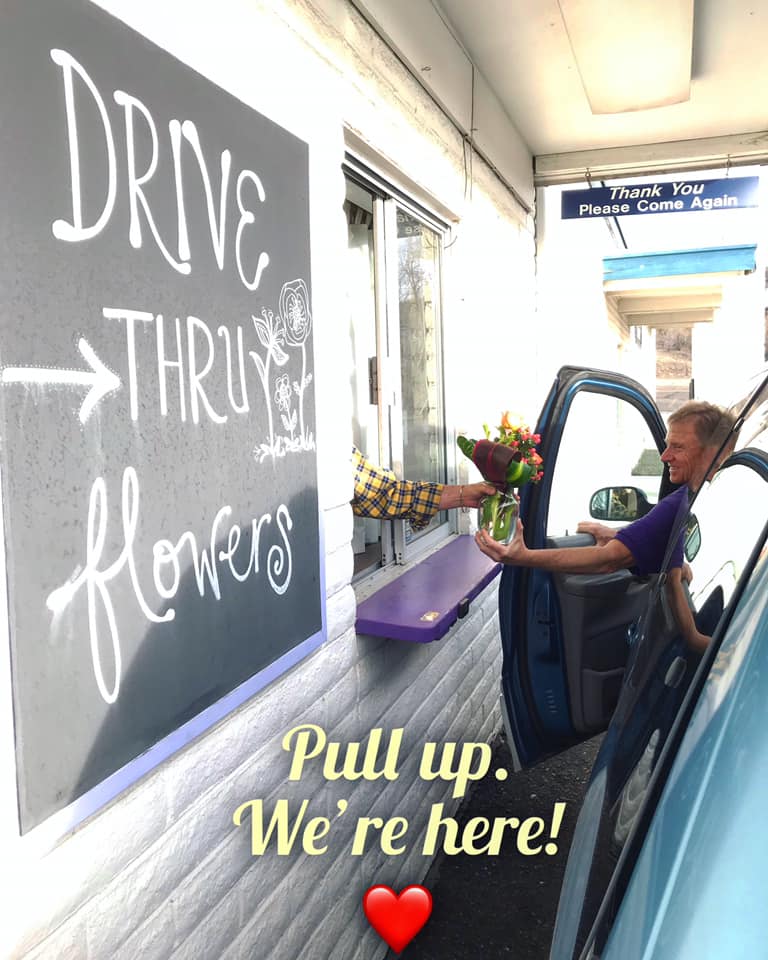 What's been your biggest resource during this time?
My team has been my biggest support. My wholesale companies, Askren's, DWF, and We Got Flowers in Phoenix have been incredibly helpful, delivering flowers anytime I need them. We are located 90 miles from Phoenix, so those deliveries matter a lot to me. They have gone out of their way to make sure we are taken care of.
What's been your biggest challenge during this time?
Sourcing flowers and hardgoods. And finding sanitizing products. Everyone on the team knows that they should buy wipes any time they're at the store.
Is there anything you would have done differently?
I don't think so. I feel like we managed and are managing well right now. I laid off 5 employees immediately and we have not been in a position to take anyone back. Our state is rising in cases and the governor issued another closure for certain businesses. We stayed open by keeping our storefront closed, and handling business online and using our drive-thru window.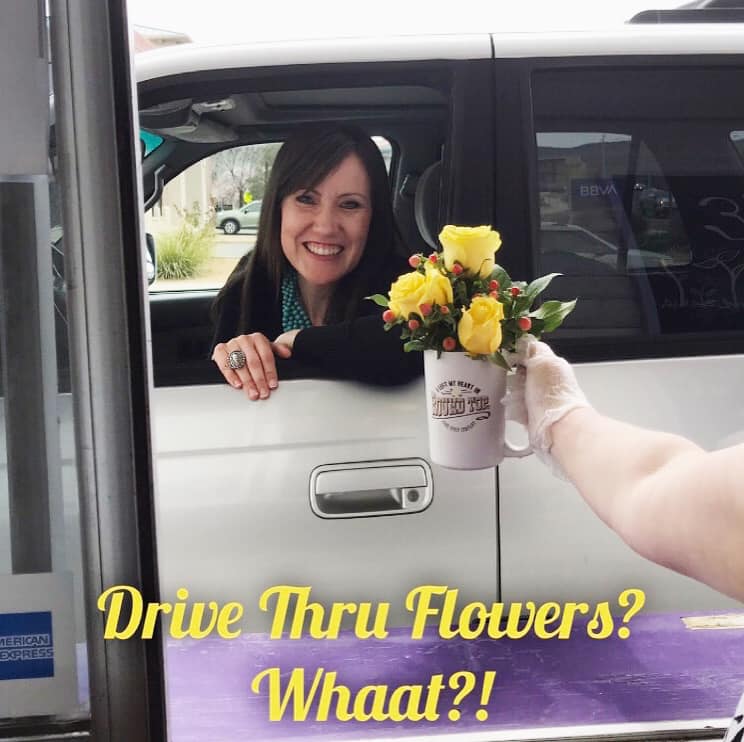 Is there anything you will continue to do even after fully reopening?
I will keep a smaller inventory of giftware and things that I realized we don't need to have on hand to make our business profitable. We will work leaner and keep the staff we have at the maximum hours. We are buying in bulk and loving that. We primarily buy cases of flowers now rather than by the bunch.
Do you have any tips you want to give to other florists that might be facing another shut down due to a second wave?
I think staying calm is first. Second is look for ways to work rather than feeling like you can't. Our stay at home order and business closure allowed for online business to continue. We did that. We still do "no contact" delivery. We will keep our doors open any way we can. Look for new ways to do business. It's an opportunity to reinvent how we do everything.