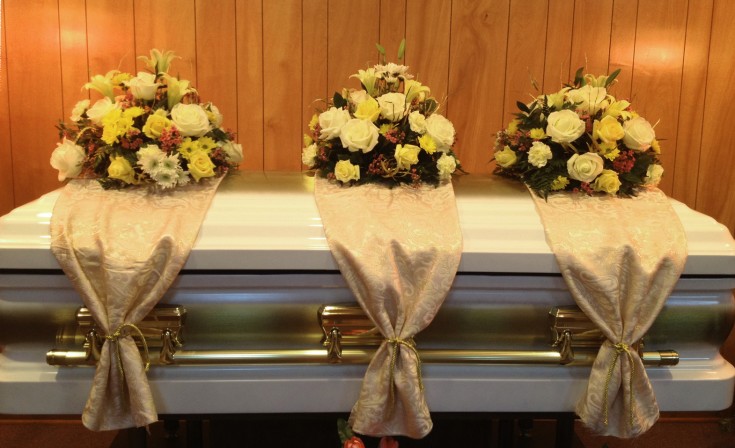 This post was shared with us by Audry Hurd, GMF, designer at Martha Sheldon Florist in Eastman, GA.
"This was requested for a sister, from brothers who lost her at 31 years old. They wanted something to express her originality.
They wanted to do something different, and I had done one like this before. I had shown them a pic and they fell in love with it. She was wearing pink and the casket was white with gold trim. So I said I would find material to compliment it.  Little did I know that I would find material to have it all matching perfectly.
I really like doing something unique as much as I can, and talk to the family members about their loved one to see if I can feel what kind of person they were. I can then show that love from the family through flowers."
Casket flowers are traditionally a large, round display. Audry shows us that with fabric and a little imagination, you can certainly create something unique to match anyone's personality.