Search For Flower Meanings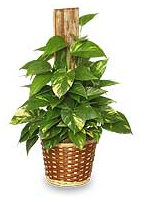 Here you can find plant care information for the house plants shown below. Each plant care guide delivers information on:
Basic houseplant care
House plant light requirements
House plant water requirements
House plant fertilizer requirements
House plant pests and diseases
House plant propagation and potting
Pruning a house plant
You may also find our house plant toxicity list useful.
---
All plant care pages are listed in alphabetical order by common name, but scientific name is provided in parenthesis as well.
---
Add color and life to your home or office with a beautiful house plant. Click the flowers below to see our 3 house plant categories:
Green House Plants | Flowering House Plants | Tropical House Plants