If you haven't taken the time to stop by your florist this season, what are you waiting for?? In addition to great holiday flowers and centerpieces, your local flower shop will also have unique holiday decor, the best poinsettias, gifts and most importantly, TONS of holiday inspiration!
The photo above is the inside of Trig's Floral & Home in Minocqua, WI. You could walk around this store for days and still not see everything worth seeing! Here you can find the best in holiday gifts and decor, why would you need to go anywhere else?? This florist is a one-stop-shop for the season!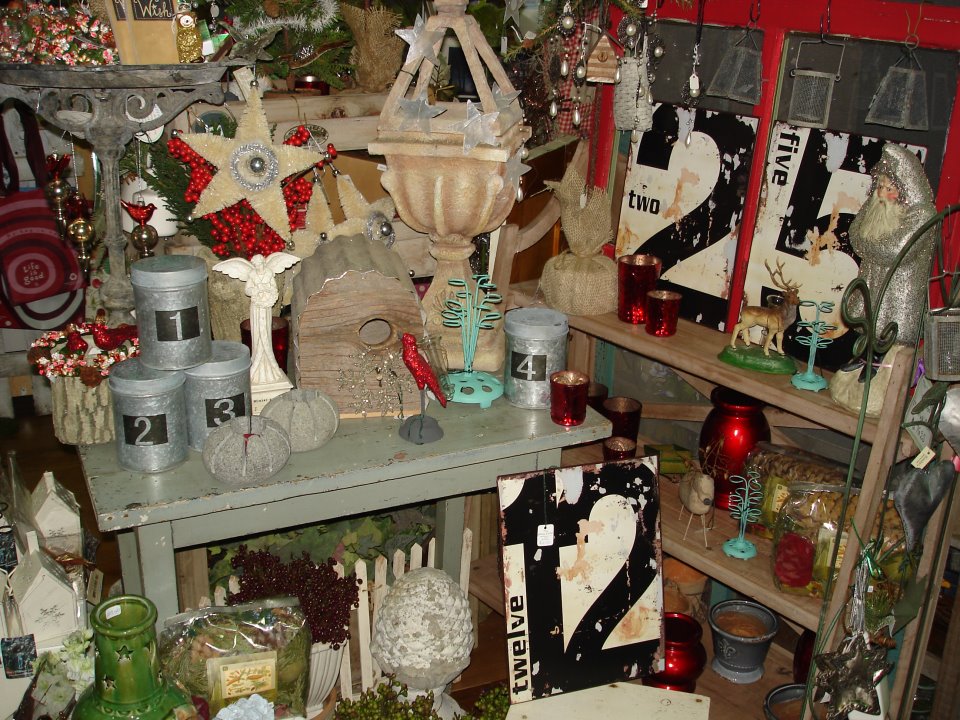 Need gift ideas? Check out this florist's shop in McFarland, WI. The Petal Patch truly has something for everyone! Whether you need something for your niece, brother, or that friend who has everything, they've got your covered!
Did I mention inspiration?! Where else in your city can you look for unique holiday ideas like these? Florists love out-of-the-box ideas and go all out in their stores, especially for the holidays. We love this shimmering, feathery entry way arch from Crossroads Florist in Muhwah, NJ. Although you might not do this in your own home, you might consider an arrangement or topping your tree with white, fluffy feathers and shiny, silver tinsel. I'm sure the staff at Crossroads would be happy to help!
The photos above are from the beautiful Platte Flower Shoppe in Platte, SD. As you can see, they've gone all out to decorate their entire shop for the season. Need a snowman? They've definitely got you covered! I especially love how they've decorated around their flower cooler, makes me want to take a peak!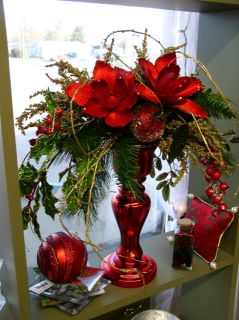 If you aren't using flowers to decorate your home for Christmas, you're totally missing out! Big beautiful blooms of red and fresh cedar and pine ring in Christmas! We love this display of Christmas florals in the window of The Flower Patch & More in Bolivar MO.Can you picture this in your window?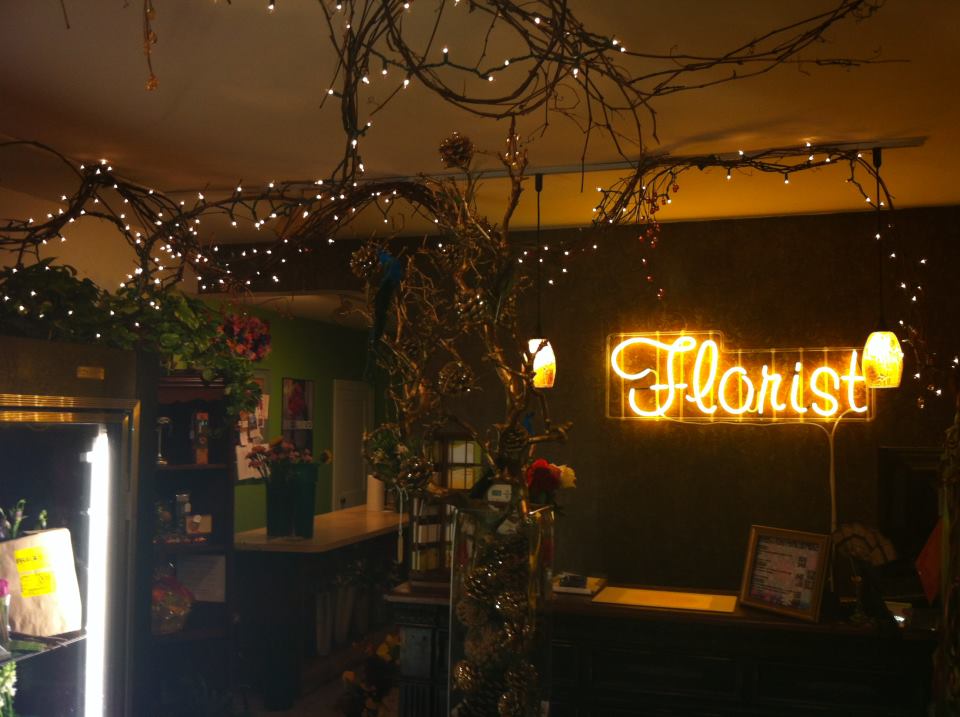 Okay, now this is just too cool! Talk about a unique take on winter wonderland. This florist has gone with a rustic theme, with pine cones, vines and lights spanning through the whole store! Gotta love the neon!! Looking good Mullica Hill Florist in Mullica Hill NJ!
Sometimes a local florist has so much amazing holiday items inside, it starts spilling outside! Both locations of Monday Morning Flowers in Princeton NJ & Yardley PA are beaming with Christmas spirit! You could not pass by one of these stores and not stop by. I can smell the aromatic cedar and pine from here! If their shop is this festive on the outside, just imagine all the incredible goodies you'd find inside!
One of our most festive flower shops actually has an ELF doing deliveries and helping out at their shop! The staff at Lepanto Flower Shop in Lepanto AR are just too much fun! Who could resist sending Christmas flowers knowing they're going to be delivered by an ELF?! Plus, take a look at those TREES! Have you ever seen such wild and crazy Christmas trees? Need holiday inspiration, this flower shop has you COVERED!
If you still haven't visited your florist this season, what are you waiting for?! As you can see, flower shops are the holiday hot spot! You can find great gifts, decorations, and inspiration!
Flower Shop Network is all about local! Use our handy local florist finder to find a flower shop near you!