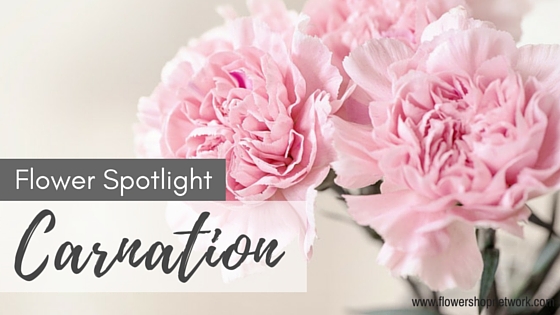 Carnations are the second most popular cut flower in the world, right behind the rose! Keep reading to see what makes this prized flower so popular!
Fun Facts
Carnations come in a wide variety of colors, but white carnations will change their color in 24 hours if you add food coloring to the water. Just add a few drops and wait for the transformation!
Europe used carnations for decoration but also as a flavoring agent for beer, wine and liquors.
Carnations are actually bad luck in France and are used for funeral arrangements.
The carnation is the birth flower of January.
The scarlet carnation has been chosen as Ohio's state flower.
Origins and Symbolism
The beautiful carnation originated from Europe and East Asia. According to an old legend, when Christ was crucified the tears of Virgin Mary created the first carnation. In ancient Rome and Greece carnations were cultivated as garden flowers.
The symbolism of this bloom varies depending on the color of the flower. White carnations mean pure love, red symbolizes admiration, yellow means disappointment, and pink stand for a mother's love. Today the carnation has largely become associated with Mother's Day.
Availability
Florists use carnations for every occasion. After being cut carnations will stay fresh for up to 14 days! The long stem and delicate bloom make this a popular flower for wedding bouquets. Carnations should be available at your local florist all year.

Find a florist near you to order a beautiful arrangement with this unique bloom!