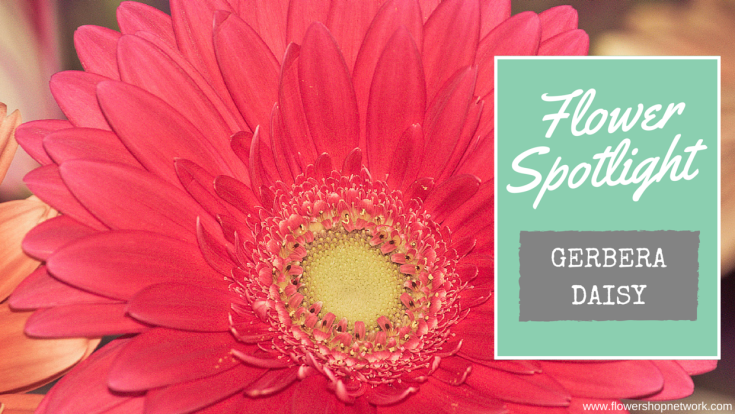 The Gerbera Daisy is the 5th most popular flower in the world. This flower comes in a variety of bright and pastel colors, making it perfect for any occasion.
Origins & Symbolism
The Gerbera Daisy was first discovered by a Scotsman named Robert Jameson near Barberton, South Africa. It was found in 1884, but it wasn't until 40 years later that this type of daisy was cultivated. The scientific name for this flower is Gerbera Jamesonii, named after the German botanist Traugott Gerber and Robert Jameson. Other names include African Daisy, Barberton Daisy and Transvaal Daisy.
The Gerbera Daisy is a symbol of innocence, purity and cheerfulness. It is a member of the family of daisies, asters and sunflowers. Legend has it that the Gerbera is a symbol for modesty. According to the legend, a nymph, so incredibly beautiful, was never left alone by suitors. She was so tired of being followed that one day the nymph, in order to have peace, decided to turn herself into a Gerbera Daisy.
To Consider
It's better to plant Gerbera Daisies in areas where it will get full to partial sunlight. Gerberas aren't affected by high temperatures and can stand harsh sunlight. In cooler months, like November through May, make sure to only water when the soil becomes dry. This will ensure the flower's growth is successful.
Note: The ASPCA listed Gerbera Daisies as non-toxic. They pose no danger to cats, dogs, or horses.
Availability
Gerbera Daisies come in many different colors. From orange to soft creams or blushes, each color holds a special meaning of beauty. Bright colors radiate positive energy and soft breams whisper innocence. In the United States, California and Florida produce a great amount of Gerbera flowers, but Netherlands and Columbia are the primary distributors of the cut version. These flowers often measure 7 inches across and remain fresh for 7-14 days, making them great for centerpieces and bridal bouquets.
Head to your local florist today and select a beautiful arrangement of Gerbera Daisies. You will be stunned by their beauty! Check back with the Bloomin' Blog for more flower spotlights!