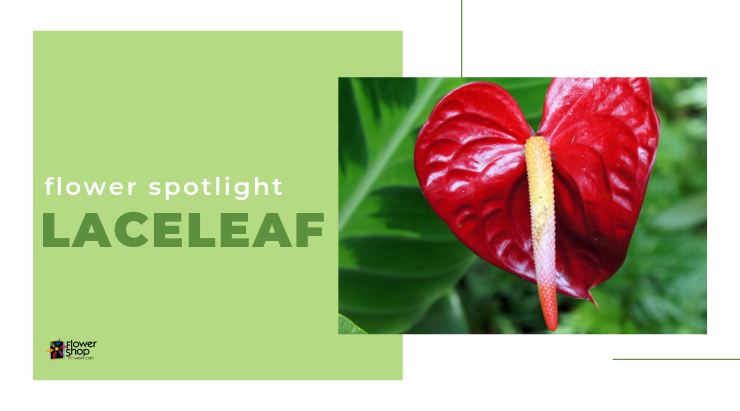 The Laceleaf, also referred to as Anthurium or Flamingo Flower, is a tropical plant that produces a heart-shaped bloom with an inner spike called a spadix. This plant can adapt to almost any environment and produces flowers all year round, which is why it holds the universal symbol for hospitality and abundance.
Ranging in color from green and white to shades of pink and deep red, the Laceleaf can be given in a bouquet of cut flowers or as a potted arrangement. Easy to care for, the Laceleaf is a great gift option for any occasion.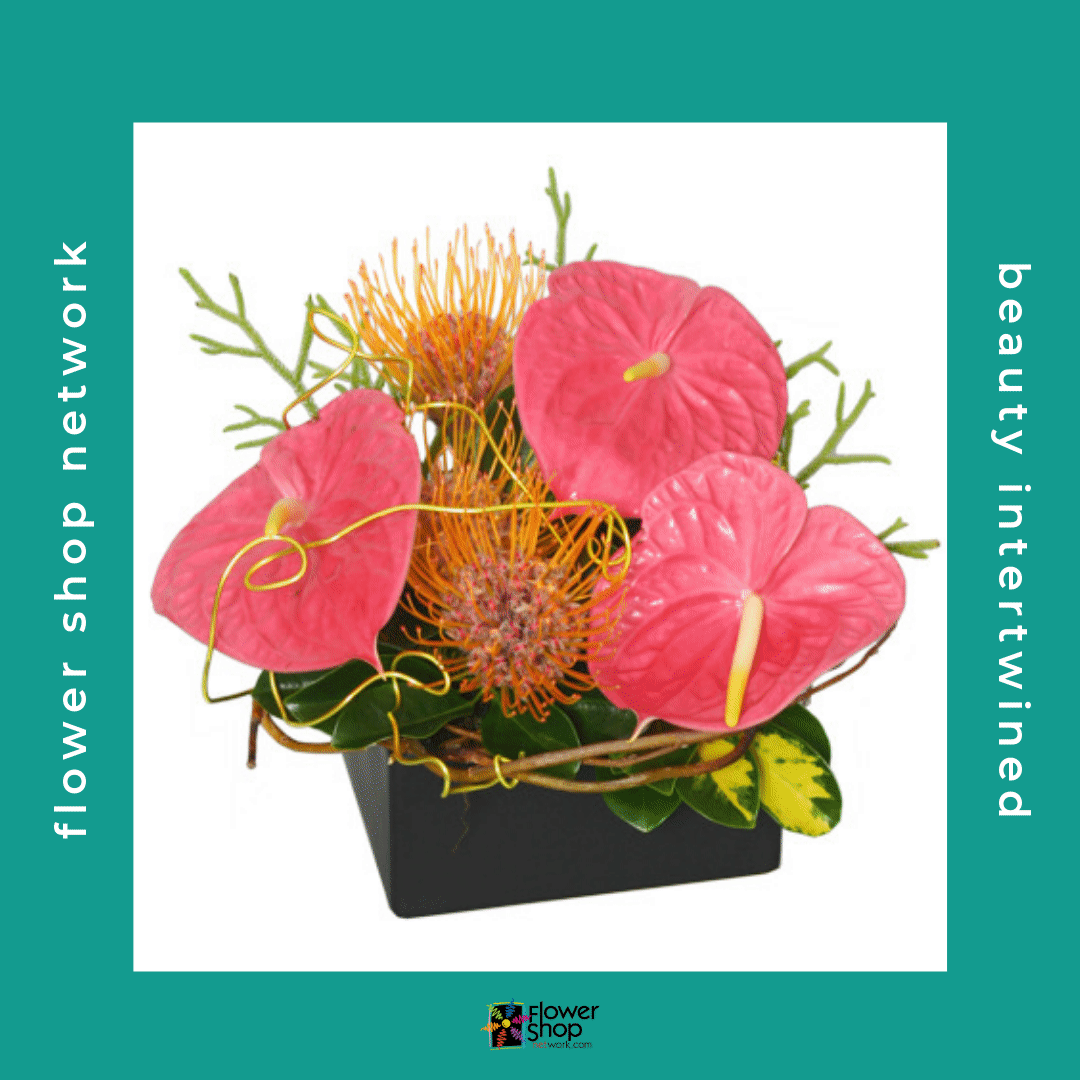 Due to its unique look, contact your local florist or your local plant nursery to see if they carry this gorgeous bloom. They might even be able to order this if not in stock.
If you are looking for the perfect gift for a New Home BBQ or Retirement party, the Laceleaf is a beautiful choice that can bring beauty all year long!