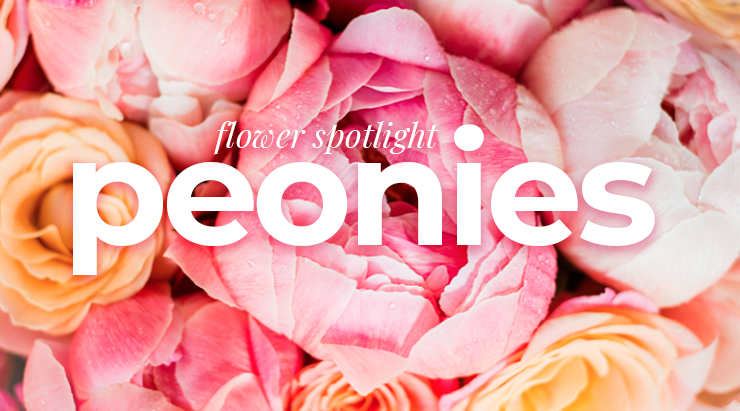 Peonies are delicate flowers that can add a touch of elegance anytime they're used. Keep reading to learn more about their origin, meaning, and some interesting facts!
Origin
There are over 6,500 varieties of peonies grown all around the world! They are native to Asia, Europe, and western North America. They typically bloom in the late spring and early summer. The name "peony" comes from Greek mythology. According to the myth, Paeon was a student of the Greek god of medicine and healing Asclepius. When Asclepius became jealous of Paeon, Zeus saved him by turning him into a peony. 
Facts
Peonies are the 12th wedding anniversary flower.

The Chinese name for the peony is "sho yu" which means "most beautiful"

Peonies can live to be up to 100 years old. 

Historically, peonies were used as medicine. They were believed to treat headaches, asthma, and even pain from childbirth. 
Meaning
Peonies are full of symbolism thanks to their long history. They are commonly seen as a symbol of romance, compassion, and a happy marriage, which is why they are frequently used in weddings. They also stand for good fortune, prosperity, and riches. They can even mean bashfulness. 
This fragile flower is a gorgeous addition to any bouquet! Ask your local florist about peonies next time you send flowers.