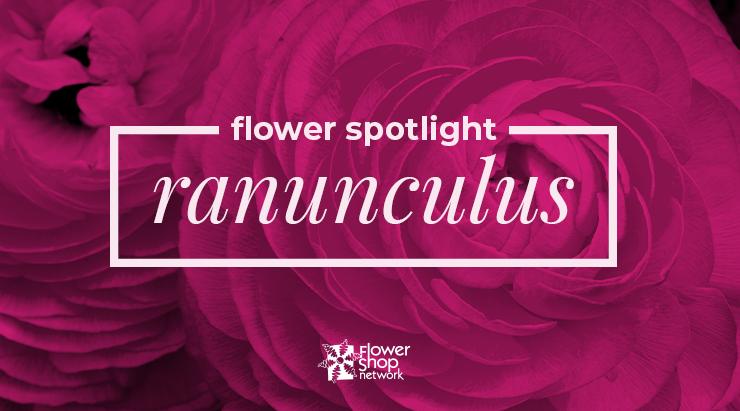 Ranunculuses are beautiful flowers that are perfect for your next bouquet! With their delicate, showy petals, they are an elegant addition to any flower arrangement or garden. Keep reading to learn more about their origin and meaning, along with some interesting facts about them!
Origin
There are over 600 varieties of ranunculus in the world today, but the most common species for florists are the Persian ranunculus. These flowers originated in central Asia and are made of layers of paper-thin petals. Commonly known as buttercups, they are available in colors ranging from pale whites and pinks to fiery reds and oranges.
Facts
Ranunculuses are sometimes referred to as Coyote Eyes, due to a Native American myth about the flower. In the myth, a coyote wanted to entertain himself and so took out his own eyes and threw them up into the air to catch them. As he did, an eagle snatched his eyes from the air. The coyote was blinded, so he walked around in a field of buttercups until he found two that could replace his lost eyes.
"Ranunculus" literally translates from Latin to "little frogs."
They were commonly used by Native Americans to treat boils and warts and can be soothing for those dealing with eczema.
Meanings
No matter the color, ranunculuses are a symbol of charm and attraction. In Victorian times, they were given as a way of saying "I am dazzled by your charms." This makes them the perfect flower to send to that special someone you have a crush on!
Be sure to ask your local florist to include ranunculus in your next flower arrangement! They'll create a perfect arrangement fit for any occasion.