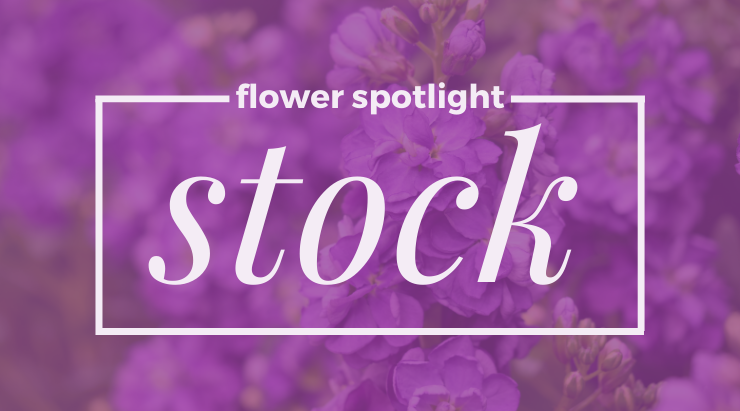 Stock flowers have been around for a long time and are part of the mustard family Brassicaceae. With over 50 variants, stock flowers make for a beautiful addition to any bouquet! Keep reading to learn more about their origin, meaning, and some interesting facts! 
Origin
Stock flowers, also known as Gillyflowers, are native to Asia, the Mediterranean, and Southern Africa. Its botanical name is Matthiola, and it's believed to be named after Italian botanist, Pietro Andrea Mattiolo who cultivated the flowers. Stock flowers are known for their spicy fragrance and come in white, yellow, pink, lilac, and magenta. They are known to thrive in cooler climates and are easy to grow and cultivate in gardens. 
Facts
Stock flowers are actually edible, having a snappy, radishy flavor like cabbage, but their leaves and roots are not edible.  

They can grow to a height of 8-15 feet in full sun. 

They can be grown in gardens and are used as border plants. 

Stock flowers need full sunlight in order to grow. 
Meanings
Stock flowers have many meanings and symbolize many things. They are generally associated with a long life and happy existence, along with success, joy, happiness, and beauty. White stock flowers symbolize purity and innocence in life. Bright and beautiful, stock flowers make the perfect addition to any bouquet. Be sure to ask your local florist to use stock the next time you send flowers!