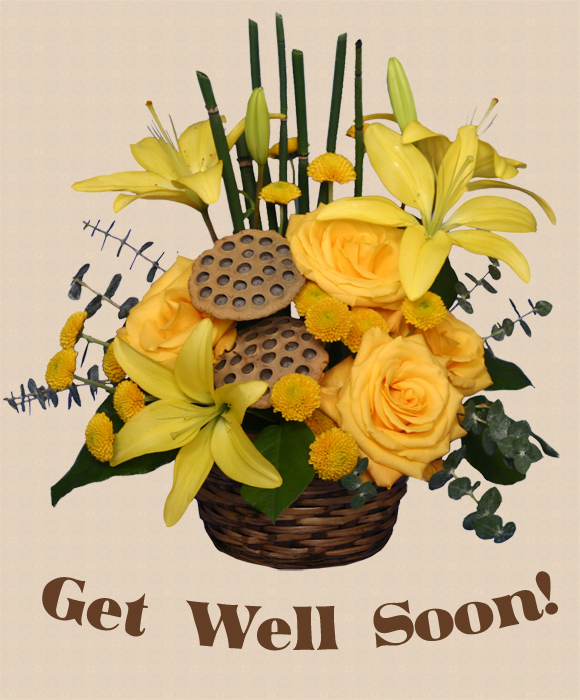 There are many things in life that get people feeling down. It could be a physical illness or something mental like stress or anxiety. For some people, it can feel like there's no way out. This is why flowers are so important and have long been the traditional get well gift.
I think this quote from Dave Barry in the May 8, 1983 issue of the Miami Herald says it all,
"Have you ever stopped to think what life would be like without flowers? I mean, what would you send to funerals? Grapes, maybe. Then there would be something to eat at viewings. But what about high-school proms? If you pinned a bunch of grapes to your date's gown, your rental tuxedo would be a mess after the first slow dance."
Flowers help mark the celebration of life's favorite occasions: new baby, weddings, romance and so much more.
So, why are flowers so good for helping the sick? It's because where flowers bloom, so does hope. We can't help but feel better when we see the colorful beauty of flowers full of life and energy. They remind us of better times and encourage us to just keep going through whatever bumps life may give us.
Do you know someone who could use a little pick-me-up? Give your local florist a call to send them flowers, the gift of happiness and hope.