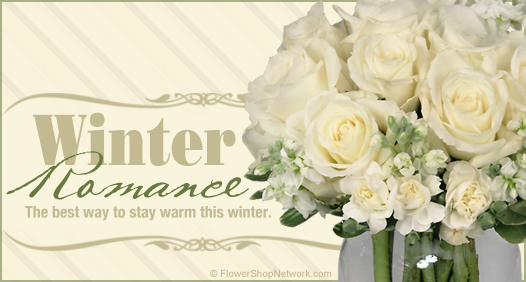 There's nothing like winter for romancing. Busy days and cold weather make long winter nights perfect for snuggling. Grab a couple mugs of hot cocoa and you're in for a good night.
How can you make these good nights happen more often? (Especially once the stress of holiday shopping sets in.) Sparking romance is easy with the help of your local florist. Send your sweetie a special arrangement of winter flowers (or her favorite flowers… and her favorite color) and you will reap the rewards.
There is something so very special about getting something just because. It shows you were thinking about them and just how special they are to you.