Another great week for florists, especially since Wednesday was Administrative Professional's Day! Lots of our florists were showing off what they created for hard working staff members everywhere. Take a look..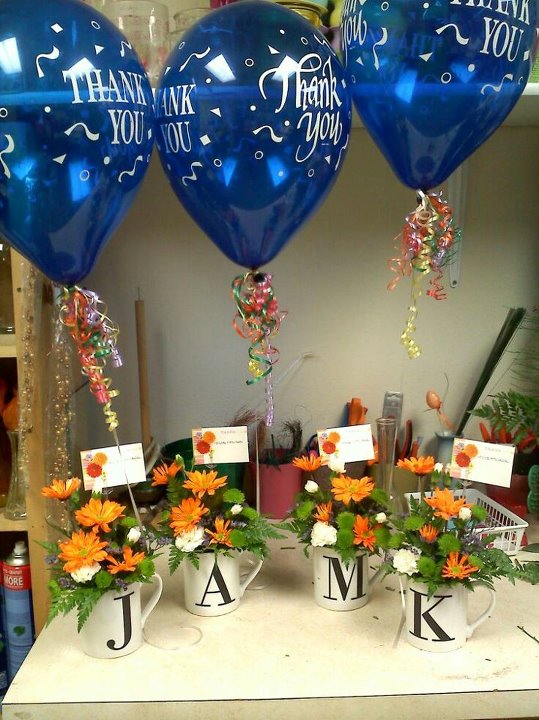 By Platte Flower Shoppe, Platte SD
—
By The Flower Gallery, Muscatine IA
"Tropicals for Administrative Professionals Day"
—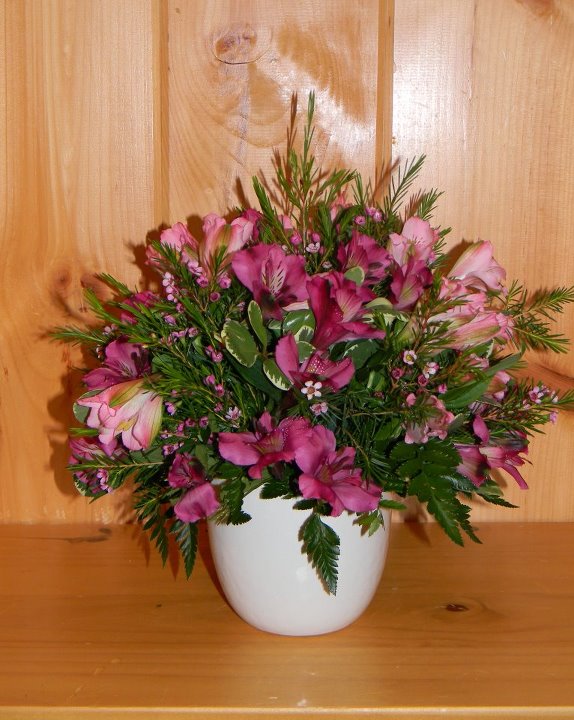 By The Flower Shoppe, Alexandria PA
—
Roxanne's Flower Shop, Akron PA
—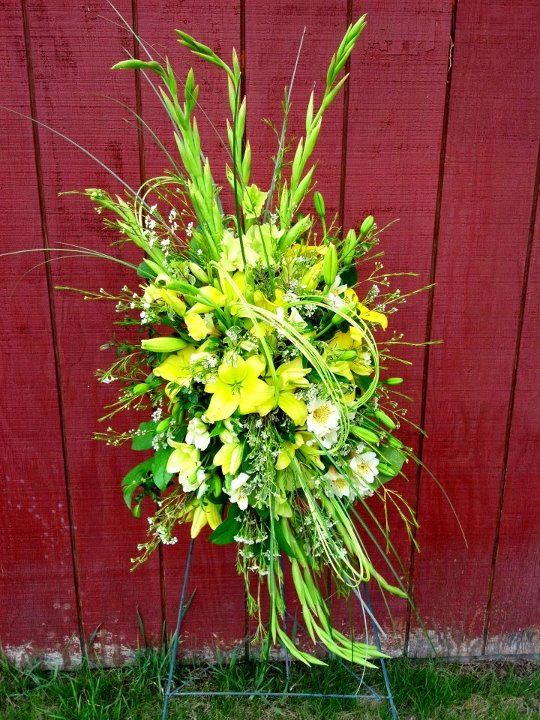 By Libby's Floral & Gifts, Libby MT
This arrangement was chosen as our Featured Arrangement of the Week on Facebook, big congrats Libby's!
—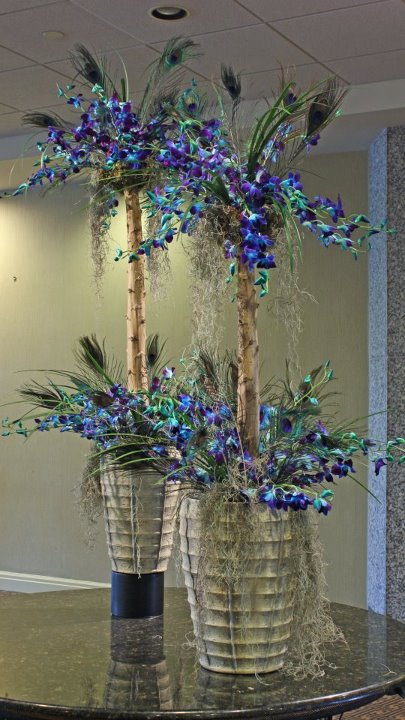 By Crossroads Florist, Mahwah NJ
"Blue Hawaii Color enhanced blue dendrobium orchids, peacock feathers and lily grass, mounted on yucca stalks create a palm tree like arrangement."
—
By MaryJane's Flowers & Gifts, Berlin NJ
"Sweetheart table from this weekend's wedding… :)"
—
By Forget Me Not Florist, Northampton MA
—
This week we've seen lots of great Administrative Professional's Day flowers, as well as tropicals and wedding designs. What will next week bring? Who knows! Be sure to like us on Facebook for even more beautiful floral designs, and if you're a florist, we want to feature YOUR favorite design of the week right here on Facebook Friday Recap!