It's Friday! Every Friday we post a recap of all the fabulous pictures florists post to our Facebook wall during the week. This week, it seems like florists everywhere are celebrating! Many wedding flowers in today's lineup, and a special appearance by a unique design made especially for a BIG celebrity! Who? You'll have to keep reading to find out!
—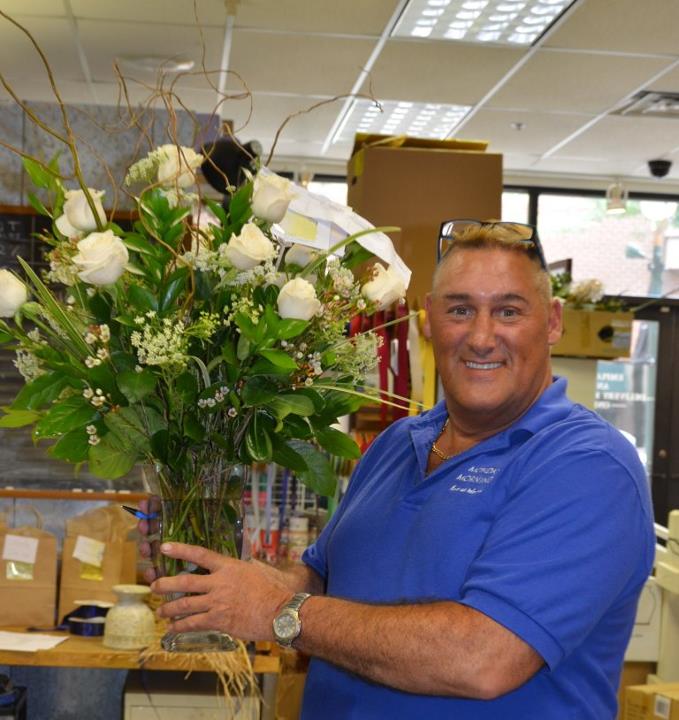 By Monday Morning Flowers, Princeton NJ
"Just thought I'd share Designer Normans smiling face with you there at Flower Shop Network!"
—
Wedding centerpiece by Bentley Florist, Burton MI
"Garden wedding centerpiece made at Bentley Florist"
—
"Flames of Freedom Olympic style torches made of glass vases and filled with acrylic nuggets fuel the "flames" of orange & yellow mokara orchids. Happy 4th of July!" By Crossroads Florist.
Tabletop designs by Crossroads Florist, Mahwah NJ
"The Park Fantasy 'trees' of allium, green dianthus, pittosporum & moss orbs cast shade upon a wheat grass "lawn". Boarder plantings of artichokes and dusty miller complete the industrial chic look."
—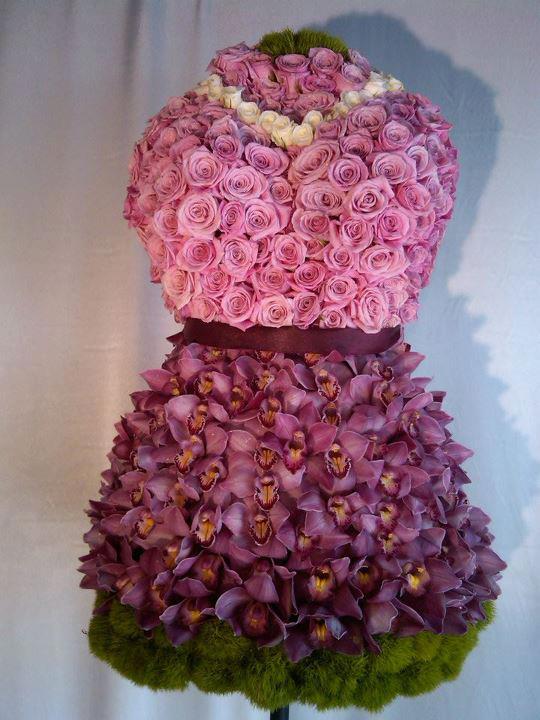 By Designs By David Floral Design Studios, Los Angeles CA
"Hi fellow flower lovers! We would like to enter your Flower Arrangement of the Week contest- We made this beautiful arrangement for Barbra Streisand herself! :)"
How cool is that?!
—
By Forget Me Not Florist, Northampton MA
"David Austin roses ♥ simply beautiful."
—
"Classic stargazer lily bridal bouquet" by Swannanoa Flower Shop.
Wedding flowers by Swannanoa Flower Shop, Swannanoa NC
"Carnations are so under rated by people… But, I just love this little bridesmaid's bouquet with tinted baby's breath."
—
What will next week bring? Who knows! Be sure to like us on Facebook for even more beautiful floral designs. If you're a florist, we want to feature YOUR favorite design of the week right here on Facebook Friday Recap!