Friday is finally here, and we couldn't be more excited after our mid-week holiday! In this week's photos from florists, we saw a lot of red white and BLOOMS of course for the 4th of July. Let's not forget wedding season is also going strong with photos of beautiful bouquets. Now on to the pictures!
—
Fourth of July Flowers by Marina's Flowers, Staten Island NY
"Happy July 4th!!"
—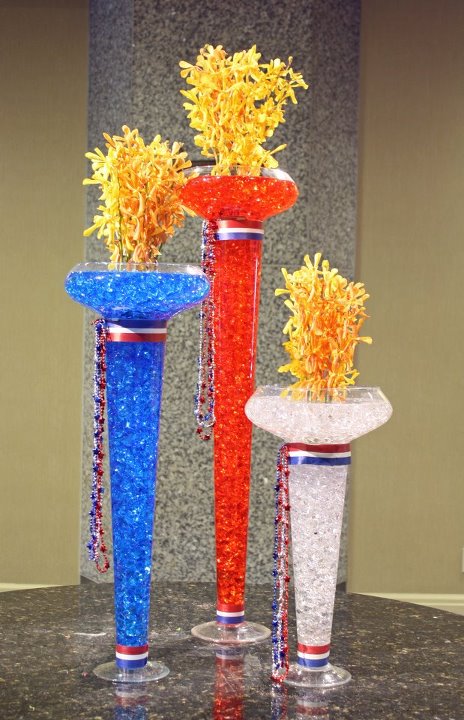 "Flames of Freedom" created by Crossroads Florist, Mahwah NJ
"Flames of Freedom Olympic style torches made of glass vases and filled with acrylic nuggets fuel the "flames" of orange & yellow mokara orchids. Happy 4th of July!"
—
Centerpiece by Back to the Fuchsia, Saugatuck MI
"A golden wedding anniversary buffet piece for the week of the 4th by Jeanne at Back To The Fuchsia in Saugatuck, MI"
—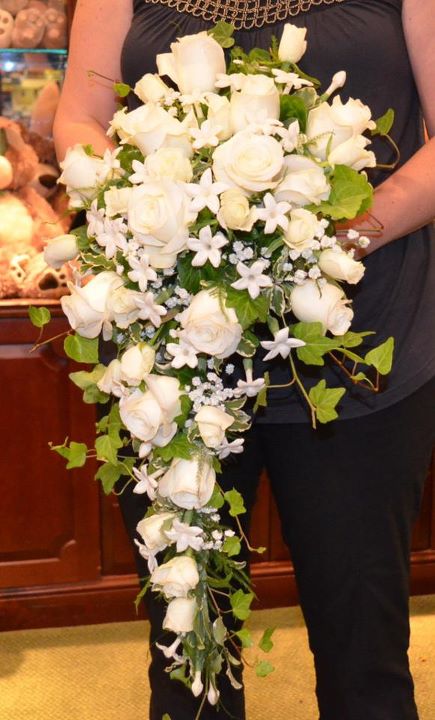 Wedding bouquet by Monday Morning Flowers, Princeton NJ
"Had to share this. Posted this on my Facebook and within a few hours had 50 likes and 11 comments. I'm thinking cascades might make a come back? Can't say I'd be disappointed, especially given how beautifully my Design Manager Holly makes them."
—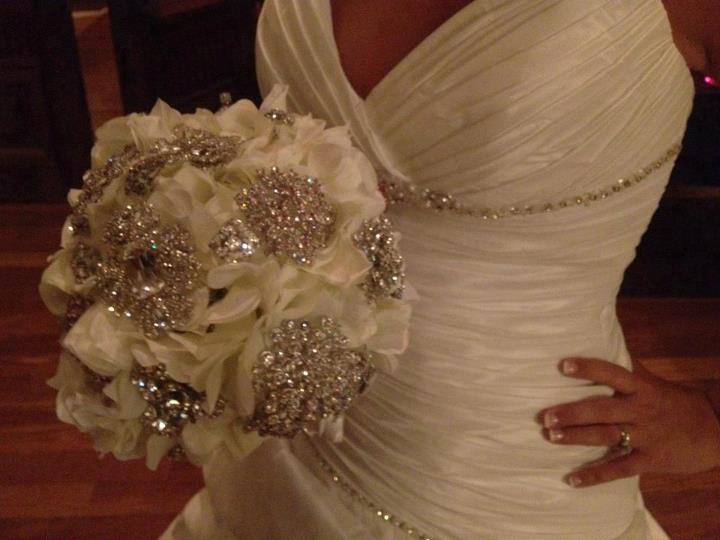 Bling-bling bouquet by Country Creations Flowers & Antiques, Marion IL
"Tis the wedding season…"
—
What will next week bring? Who knows! Be sure to like us on Facebook for even more beautiful floral designs, and if you're a florist, we want to feature YOUR favorite design of the week right here on Facebook Friday Recap!