It's our favorite time of the week – FRIDAY! No, not just because the weekend starts tomorrow, but because it's time for our Friday Recap! Today is the day we show off all the great pictures you guys have posted on our Facebook page this week. Now onto the pictures! (Weddings are BIG right now!)
—
By Monday Morning Flower Co. "From one of last weeks weddings. Such happy, summer colors and putting the hood of my hubby's car to good use. The color was perfect, don't you think?"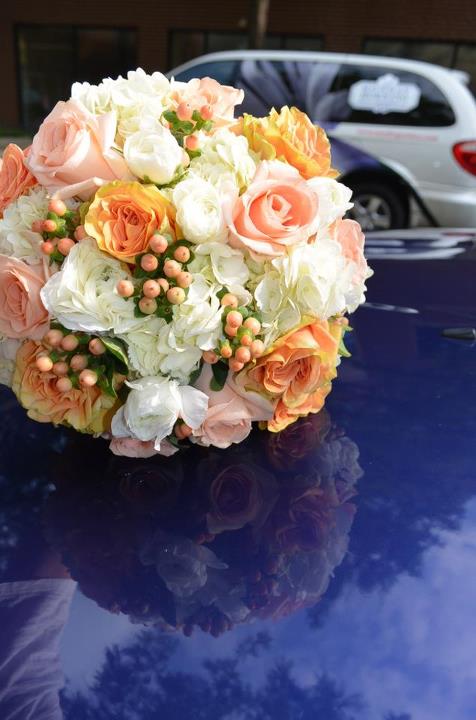 By Monday Morning Flowers in Princeton NJ.
"We had so much fun with last weekends weddings (we had 4 of them) that I thought I'd share. :)"
—
By Country Creations Flowers & Antiques in Marion IL
"One of our June 23rd weddings."
—
Old Dominion Florist, "Gerbera Daisies are our most popular wedding flower this year."
"The bride getting a sneak peek at her bouquet! She was over the moon."
Wedding pictures from Old Dominion Florist, Tazewell VA
"This Church had a wonderful brick altar that made these wreaths stand out for the wedding ceremony"
—
The Flower Patch & More, Bolivar MO
"Beach-themed wristlet for the mother of the bride"
—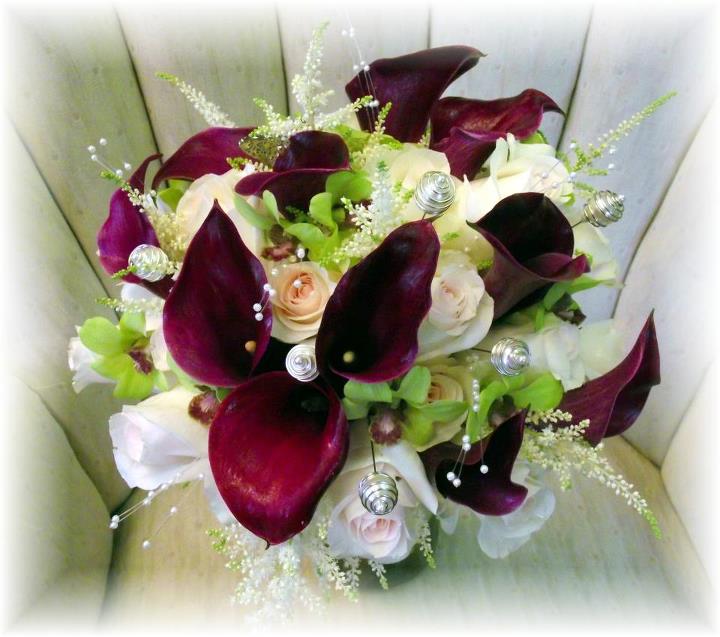 MaryJane's Flowers & Gifts, "My favorite June Bouquet was this one, I love all the textures and color!"
MaryJane's Flowers & Gifts, "We had a chance to create one of the newer pieces from the casket flowers section on our FSN website, it was for a cremation called Meaningful Memorial. I was unable to get a hold of circus roses so we made it fuller with spray roses and gerbs and a different orange rose."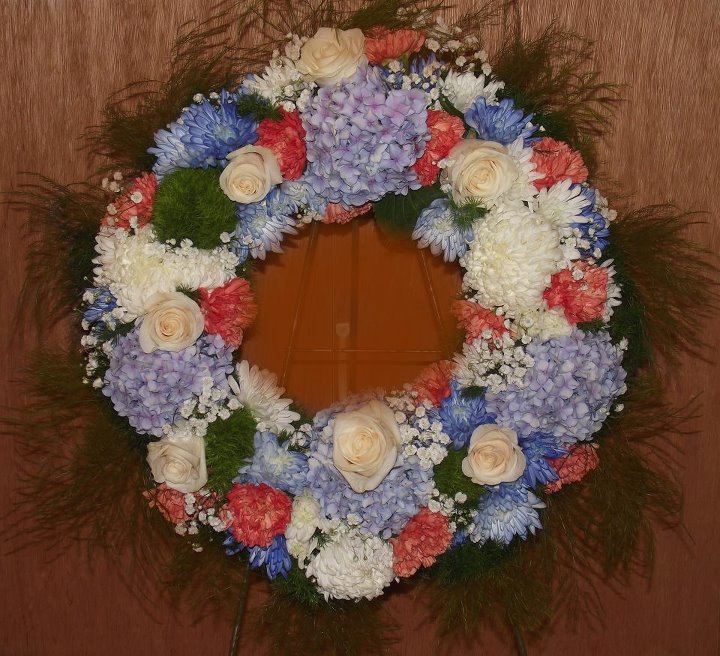 "Some of the hardest funerals to do…this was for a 20 year old."
MaryJane's Flowers & Gifts in Berlin NJ.
—
Lanez Florist & Gifts, Hickory NC
"A funeral wreath sent out the week before July 4th."
—
Crossroads Florist,  "The Reef – Schools of red anthurium "fish" swim over pin cushion protea "sea Urchins" Blue Vanda orchid "Corals" and green Fuji mum "sea anemones". All supported by a seashell pillars and built on manzanita branches"
Crossroads Florist, Mahwah NJ
"Jersey Fresh Locally grown Sunflowers and Queen Ann's Lace, from our home state of New Jersey are used in this funky, urban silhouette design."
—
By Back To The Fuchsia, Saugatuck, MI
This week we've seen a whole lot of wedding flowers. What will next week bring? Who knows! Be sure to like us on Facebook for even more beautiful floral designs, and if you're a florist, we want to feature YOUR favorite design of the week right here on Facebook Friday Recap!