It's Friday! Time for our reader's favorite post of the week — Friday Recap! In this post we show off the talent of our wonderful florists friends on Facebook. Again this week the big theme is WEDDINGS! I have done something a little different this time and broke it out into segments for each type of picture submitted, for today's post we've got Wedding Flower Pictures, Everyday Flower Pictures and Sympathy Tribute Pictures. Don't forget to follow us on Facebook for even MORE amazing florist pictures!
Wedding Flower Pictures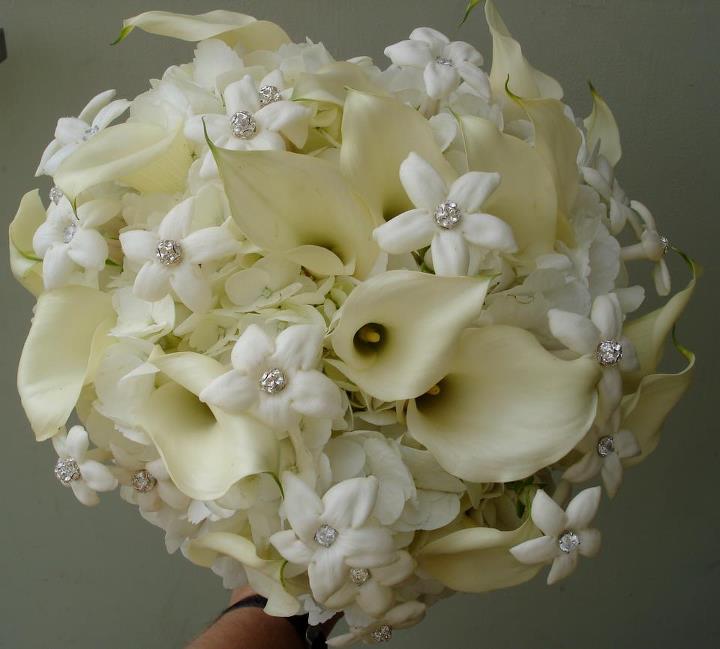 Classic white bouquet by The Petal Patch, McFarland WI
"Traditional and Classic… but look at the great movement in this one! I never tire of the beauty of the natural flow of flowers."
—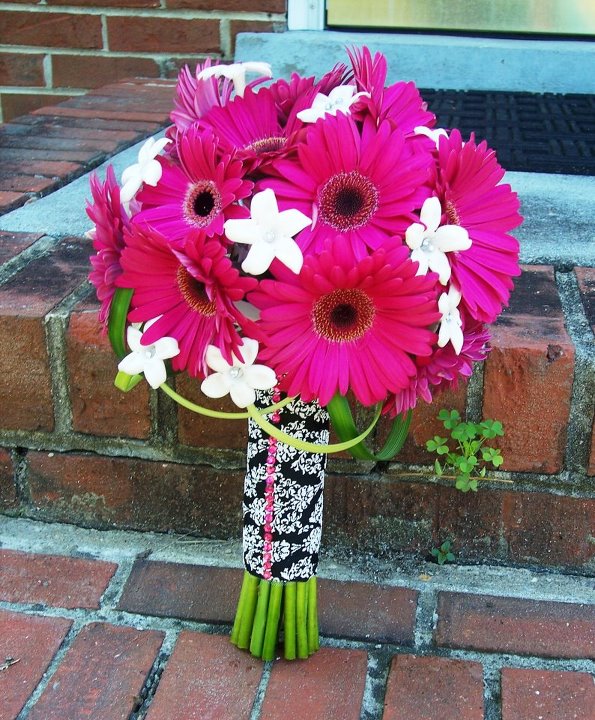 Fresh Gerbera bouquet by Lasting Florals, Midlothian VA
"Here's a pretty funky Bridal bouquet I designed."
—
Wedding flowers by Monday Morning Flowers, Princeton NJ
"Thought I'd share, I love when brides send photos so we can see how the flowers look on the day of!"
—
Composite bouquet by True Colors Artistry, Springfield IL
"This was a composite bouquet made for one of our brides out of Starfighter lilies, I used 15 open blooms in it's construction"
—
Rustic wedding flowers by Petals Plus, Mayerthorpe AB CA
—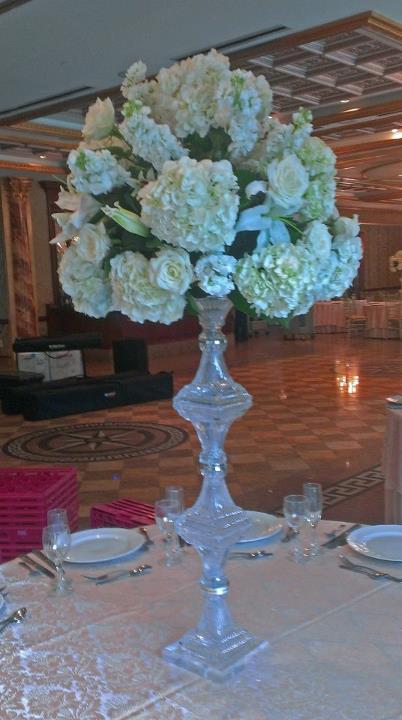 Wedding reception flowers by Crossroads Florist, Mahwah NJ
"A very traditional all white wedding centerpiece of roses, lilies, stock & hydrangeas, is perched on top of a beautiful cut crystal pedestal"
—
"Garden wedding. It is amazing what we design for weddings!" – Swannanoa Flower Shop
Wedding flowers by Swannanoa Flower Shop, Swannanoa NC
"Love my brides!!"
—
Everyday Flower Pictures



Adorable summer flowers by Buds & Blossoms, Edgewood MD
Who can resist these Adorable Poodles made from Fresh Flowers? We certainly can't!"
—
Rustic floral design by The Flower Shoppe, Alexandria PA
"A customer brought in this container and his deer antlers asking me to do something with them. The container has been placed in his great grandmother, grandmother and now his dining room."
—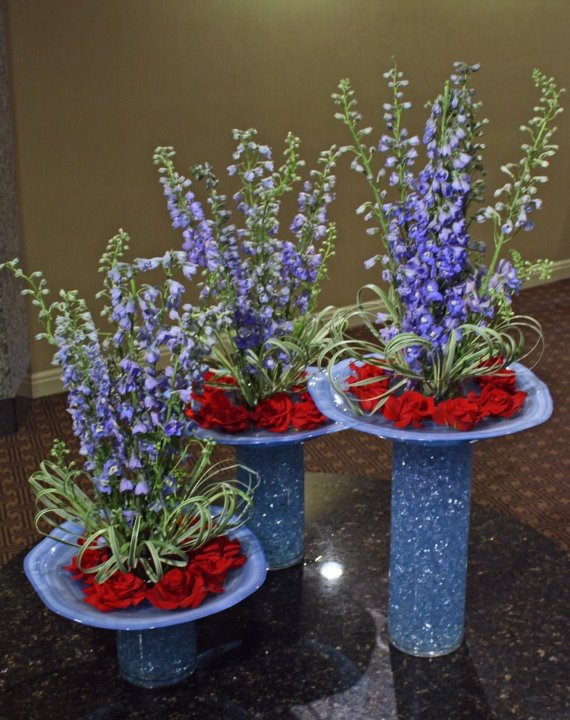 Hotel lobby flowers by Crossroads Florist, Mahwah NJ
"Tranquility Beautiful art glass bowls hold pools of water which embrace gardens of delphinium, lily grass and floating roses."
—
Sympathy Flower Pictures
Funeral flowers by Swannanoa Flower Shop, Swannanoa NC
"Ccasket spray, classic design of yellow roses, yellow and white carnations, and baby' breath."
—
"Love the contrast in this one…"-MaryJane's Flowers & Gifts
Custom Funeral Tribute by MaryJane's Flowers & Gifts, Berlin NJ
"I love it when people bring me things to personalize funeral pieces with… The man loved his boat and being on the water. They brought me a large picture which had 5 pictures within it so I copied it and made it appear as though they were floating on water for the casket spray.
—
What will next week bring? Who knows! Be sure to like us on Facebook for even more beautiful floral designs. If you're a florist, we want to feature YOUR favorite design of the week right here on Facebook Friday Recap!