It's Friday! It's our favorite blog post of the week thanks to our talented florists and their incredible flower pictures showing off their work. We're kicking off today's recap with our most popular Facebook photo EVER! Plus lots and lots of wedding photos from the on-going wedding season. Keep reading to see all the fab flower photos!
Party/Tablescapes
"Go Team USA" by Crossroads Florist in Mahwah NJ
""Go Team USA" A great way to support the colorful Olympic rings are with coordinating vases of fresh flowers."
This has been one of the most popular pictures of all time on our Facebook page. Go team Crossroads!
—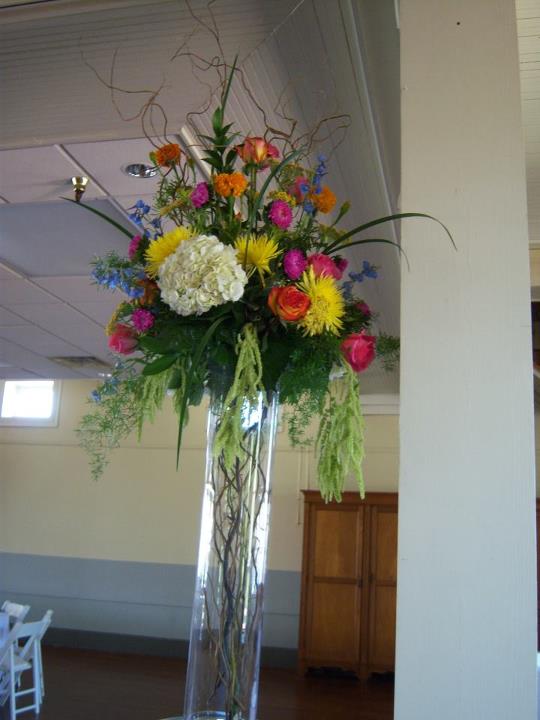 Coctail party flowers by Brenham Floral Company, Brenham TX
"Delivery today for a cocktail party."
—
Wedding Flowers
Red bouquet by Monday Morning Flowers, Princeton NJ
"It's been awhile since we did a red bridal bouquet so I thought I'd share this from one of tomorrows weddings. :)"
—
Wedding flowers by Petals Plus, Mayerthorpe, AB CA
—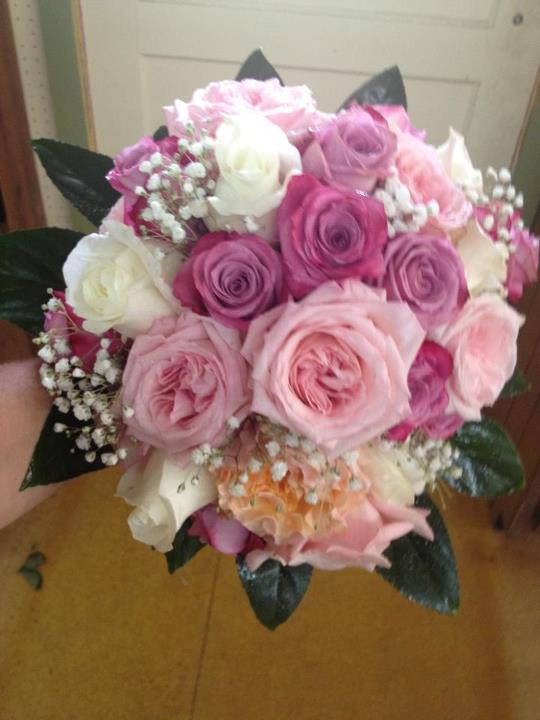 Wedding Bouquet by Martha Sheldon Florist, Eastman GA
"My bridal Bouquet for this weekend with garden roses and Opus roses and a hint of BB! So perfect for the bride!"
—
Bridal bouquet by Lake Pepin Floral, Lake City MN
"Bridal bouquet – light and airy and fun!!"
—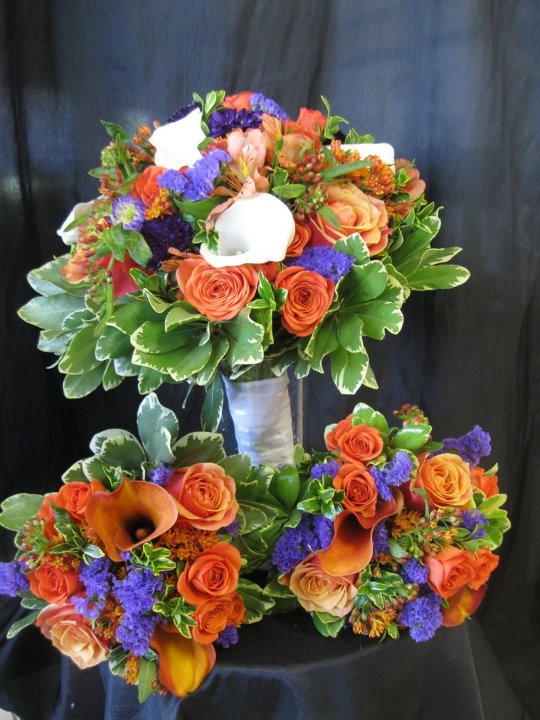 Wedding flowers by Botanica Creations, Klamath Falls OR
"One of the beautiful weddings this weekend :)'
—
Everyday Floral Designs
Everyday flower design by Back To The Fuchsia, Saugatuck MI
"An everyday arrangement for a lucky customer from Back To The Fuchsia… Check out the cool vase treatment….."
—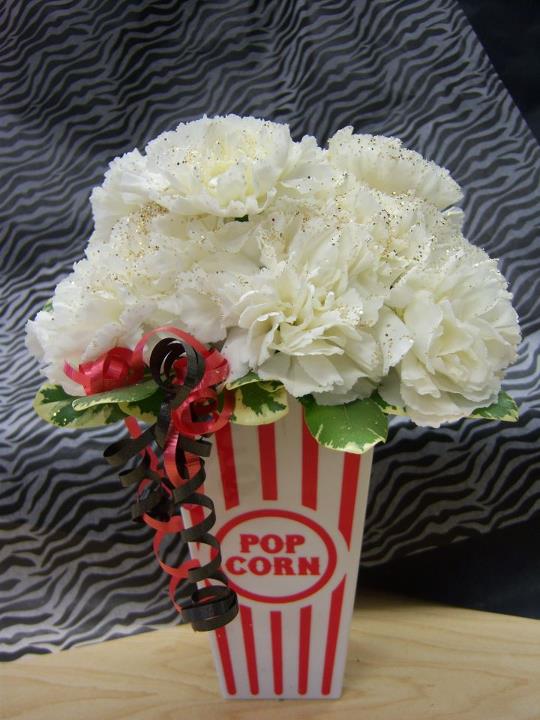 Popcorn flowers by Brenham Floral Company, Brenham TX
"Birthday or Movie Date Night Invitation"
—
Funeral Flowers
Funeral flowers by Lane Florist & Gifts, Hickory NC
"A funeral wreath that went out last week."
—
What will next week bring? Who knows! Be sure to like us on Facebook for even more beautiful floral designs. If you're a florist, we want to feature YOUR favorite design of the week right here on Facebook Friday Recap!