It's Friday! Time for our flower picture recap of all the great photos shared with us on our Facebook page. This week, back to school flowers were a new addition! (Can you believe it's time for school already?) We also had a great collection of wedding flower pictures and a very unusual sympathy flower arrangement that you must see, plus so much more. So, without further adieu, onto the pictures!
Back to School Flower Pictures
Back to school flowers by Brenham Floral Company, Brenham TX
"We are ready for the first day of school. Our pencil version of our in house made cube for back to school.'
—
Sorority flowers by TCU Florist, Fort Worth TX
"Our arrangement for the Chi Omega house."
—
New Baby Flower Pictures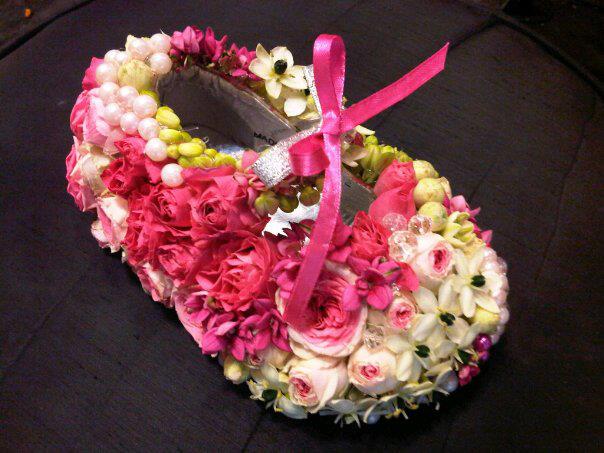 Baby shower shoe by Bliss Flowers, Jagna, Bohol, Philippines
"Baby G"
—
Baby shower flowers by The Flower Basket, Rockwell NC
"These were centerpieces that we designed for a baby shower given by one of our customers."
—
Wedding Flower Pictures
Wedding bouquet by Forget Me Not Florist, Northampton MA
"Beautiful summer bouquet!"
—
Wedding bouquets by Monday Morning Flower Co, Princeton NJ
"Just had to share!"
—
Wedding flowers by Bliss Flowers, Jagna, Bohol, Philippines
"My Bridal Bouquet."
—
Wedding flowers by Cheswick Floral, Cheswick, PA
"Wedding centerpiece and matching hand-tie."

—
Everyday & Special Occasion Flowers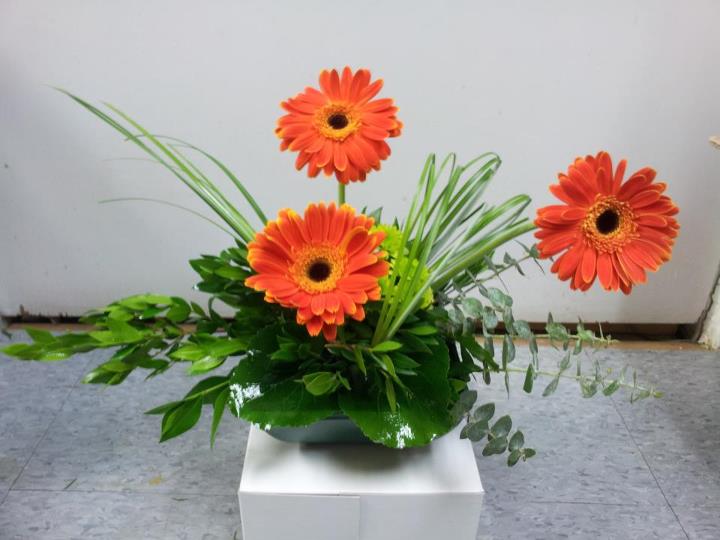 Gerbera flower arrangement by Buds & Blossoms, Edgewood MD
"Sometimes Simplicity says it all…"
—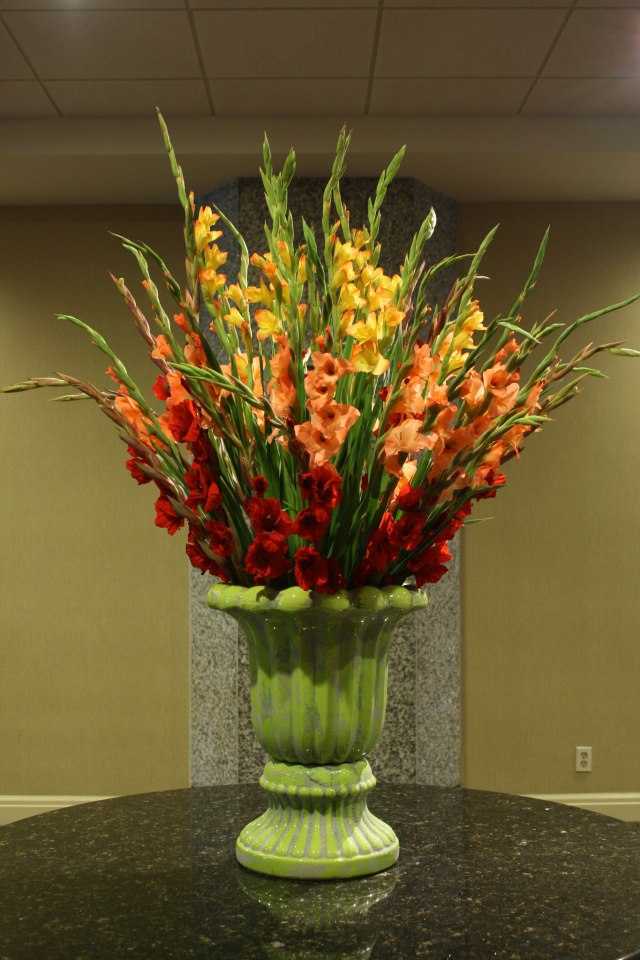 Entryway flowers by Crossroads Florist, Mahwah NJ
""Glorious Gladiolas" Home grown in New Jersey, simple elegant and stately"
—
Sympathy Flower Pictures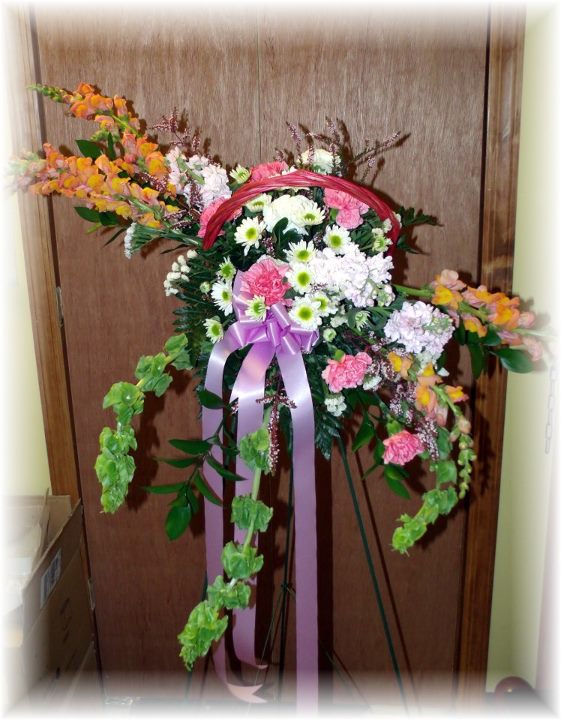 Funeral flowers by MaryJanes Flowers, Berlin NJ
"Unfortunately…seems this week has been all about sympathy work."
—
Flipflop funeral flowers by The Flower Basket, Rockwell NC
"This was quite the conversation piece at a funeral. It was a special request by our customer."
—
What will next week bring? Who knows! Be sure to like us on Facebook for even more beautiful floral designs. If you're a florist, we want to feature YOUR favorite design of the week right here on Facebook Friday Recap!