This week's Friday Florist Recap features a creative mix of images from florists across the country! Seeing the interesting things florists choose to do with flowers is half the fun of these posts, and this week is no different. You will be enchanted by the pumpkin, enamored with the kitty and the guitar may pluck your heart-strings. Scroll on down and see what's on offer!
Stunning Wedding Flowers
Brilliant bouquet by Monday Morning Flower and Balloon Co. in Princeton, NJ
Bridal bouquet by Tattered Leaf Designs Flowers & Gifts in Lyons, WI
Fall bouquet by Honeysuckle Lane in Aurora, NE
Everyday Flowers
Gorgeous arrangement from Monday Morning Flower and Balloon Co. in Princeton, NJ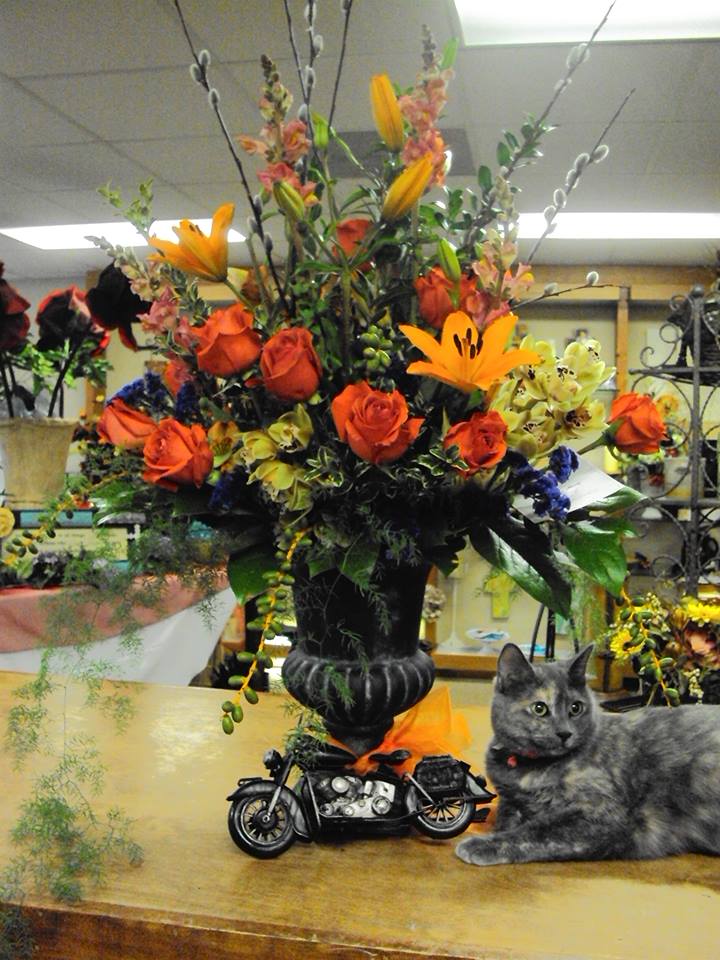 Amazing arrangement from Forget-Me-Not Flowers and Gifts in Chandler, TX
Beautiful fall arrangement from The Wild Flower in Arnoldsburg, WV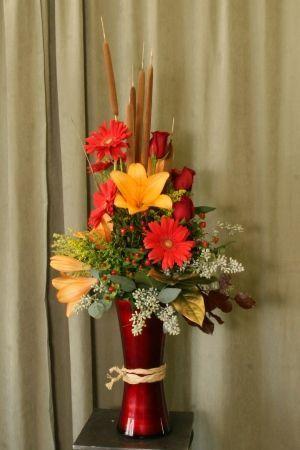 Fall arrangement by Gaia Flowers, Gifts and Art in Las Vegas, NV
Gorgeous piece by Blooming Art Floral Design in San Diego, CA
Excellent arrangement from Floral Design in Post Falls, ID.
"Last of the local fall dahlias in a wooden box … loved the simplicity of this one."
Elegant arrangement from Inspirations Floral Studio in Lock Haven, PA
Sympathy Flowers
Fall bouquet by Holtz Landscape in Ham Lake, MN
Memorial tribute by Kay Schlaefli AMF, PFC, of Expressions Flowers, LLC in Fort Smith, AR
Arrangement by Wilma's Flowers in Jasper, AL
What will next week bring? Who knows! Be sure to like us on Facebook for even more beautiful floral designs. If you're a florist, we want to feature YOUR favorite design of the week right here on Facebook Friday Recap!