Fall in all it's splendor is officially here in full bloom, as you can see from today's floral recap! We have beautiful sunflowers, gorgeous autumn hues, fall mums and so much more! Florists from all across the country and beyond have blown us away once again with their beautiful and creative designs! Check it out!
Wedding Flowers
Lovely sunflowers mixed with deep red roses from Monday Morning Flower and Balloon Co. in Princeton, NJ
"Had to share this one, such fun Fall Bridal Bouquets – perfect for November."
—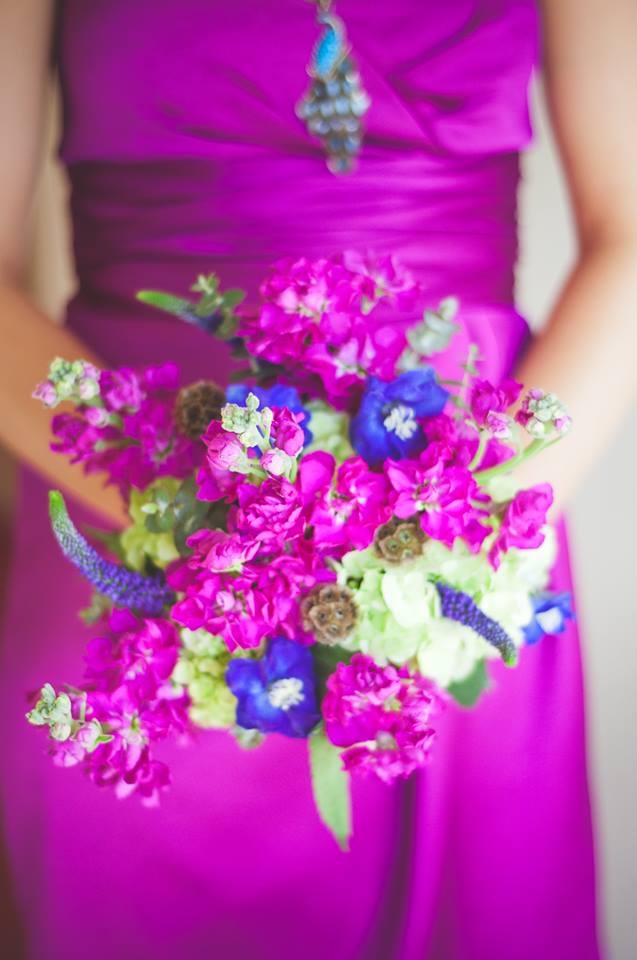 Perfectly matching pinks and vibrant purples in this bride's bouquet by Hobby Hill Florist in Sebring, FL.
"I used veronica, stock, scabiosa, delphinium, etc… for this colorful bridesmaid's bouquet."
All white bride's bouquet by Hobby Hill Florist in Sebring, FL.
"My bride carried lilac and tulps. So simple, yet elegant."
—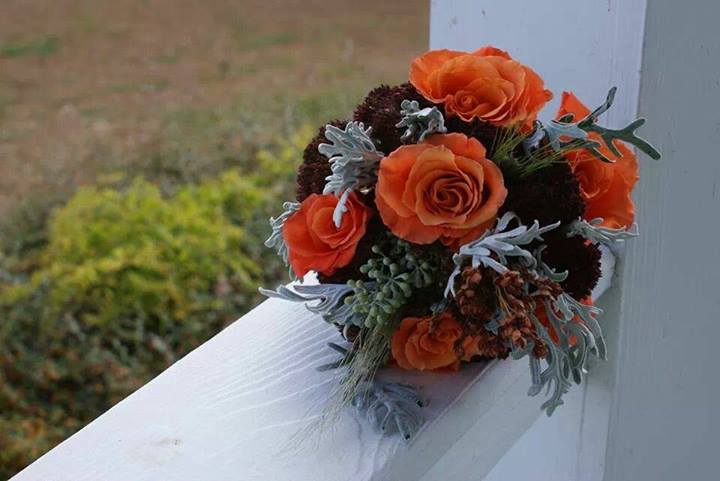 Wedding Flowers by Oran's Flower Shop, Kingston TN
—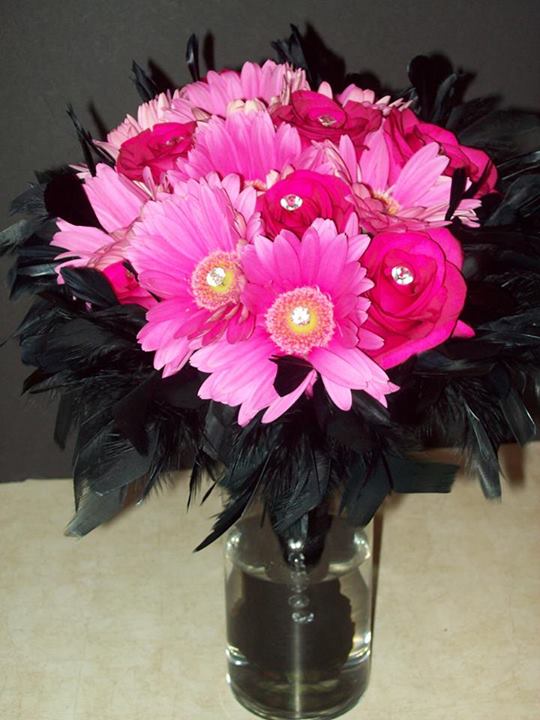 "Hot pink roses and gerbera's accented with jewels and black feather surround."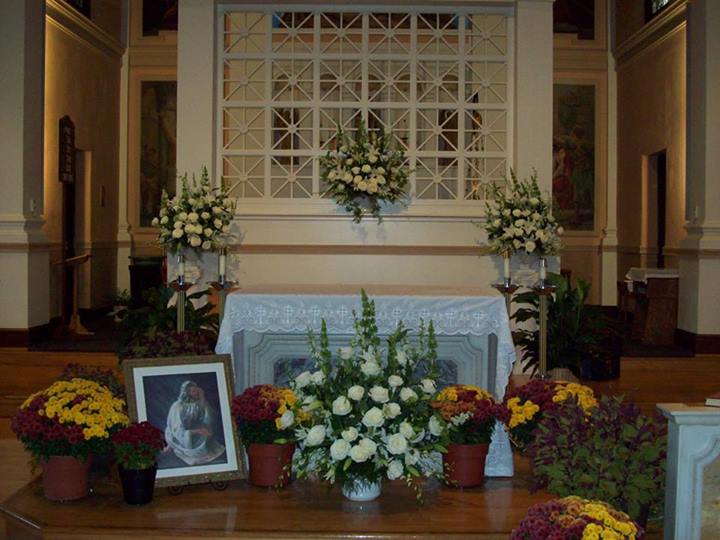 Wedding flowers by Com-Patt-ibles Floral Elegance, Wooster OH
"Four piece Altar Decorations"
—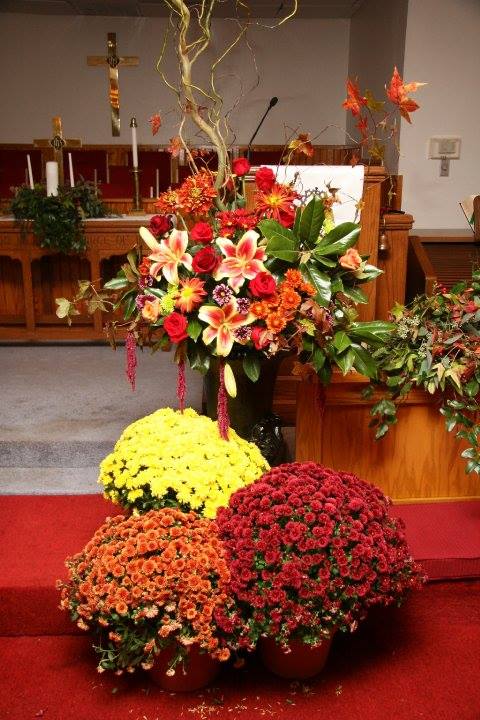 Alter flowers by Forget Me Not Flowers, Chandler, TX
"Beautiful arrangement and mums for a fall wedding!"
—
Special Occasion Flowers
Tropical flowers by Colleyville Florist, Colleyville TX
"A team effort between our very talented designers…A stunning tropical made up of Heliconia, Bird of Paradise, Green Dendrobium Orchids, Pin Cushion Protea, Yellow Calla Lilies, Yellow Lilies, and Safari Sunset."
—
Holiday flowers by Paisley Floral Design, Manchester NH
"Something non traditional for the holidays!"
—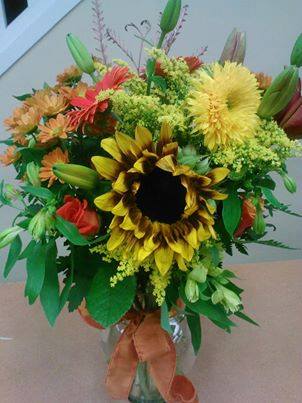 Fall design by Oak Bay Flowers, Victoria BC
"This arrangement was very popular with our website customers this past week. It featured beautiful chocolate sunflowers – we don't get them often so we wanted to showcase them."
—
Rustic flowers by A-1 Flowers & More, Cottonwood ID
"Birthday flowers."
—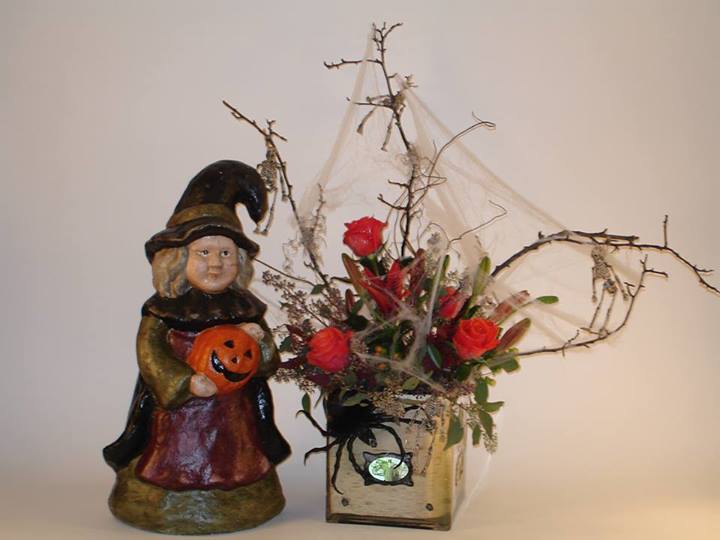 Halloween flowers by E. Stephen Hein Florist, Lexicon KY
"It was last week, but our customer loved this changeup to their weekly arrangement!"
—
Homecoming flowers by ABloom, Walkersville MD
"A tradition for more than a dozen years…we decorate one of our vans and drive in the Walkersville High School Homecoming parade and toss flowers to the crowd. Added bonus, the Lions won!"
—
Sympathy Flowers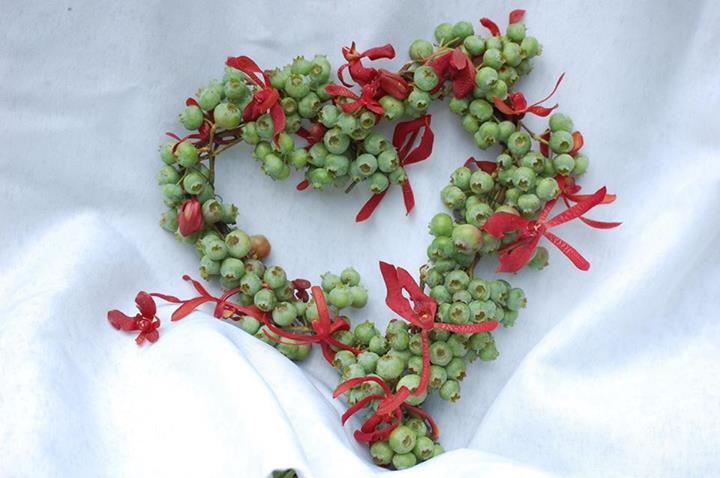 Special blueberry heart by Anastasia's Flowers on Main, Byfield MA
"Heart made out of blueberries from his garden. Placed in the coffin from the great grandchildren"
—
What will next week bring? Who knows! Be sure to like us on Facebook for even more beautiful floral designs. If you're a florist, we want to feature YOUR favorite design of the week right here on Facebook Friday Recap!