This week's recap is overflowing with unique and creative arrangements! We have a floral re-imagining of the common Christmas Tree, a creative use for basketballs and an amazing woodland memorial. So feel free to scroll down and mosey your way through these beautiful images.
Special Occasion Flowers
Bouquet for a winter wedding by Monday Morning Flower and Balloon Co. in Princeton, NJ
Creative and colorful arrangement from Mabel Flowers in Mabel, MN
Creative arrangement from Flowers & Wine in Wayne, NE
"This was a really fun project this week at Flowers & Wine in Wayne! Beautiful 'Sexy' roses in a basketball that we added lots of bling to! What a special way to say 'We're proud of you – and good luck with your season!'"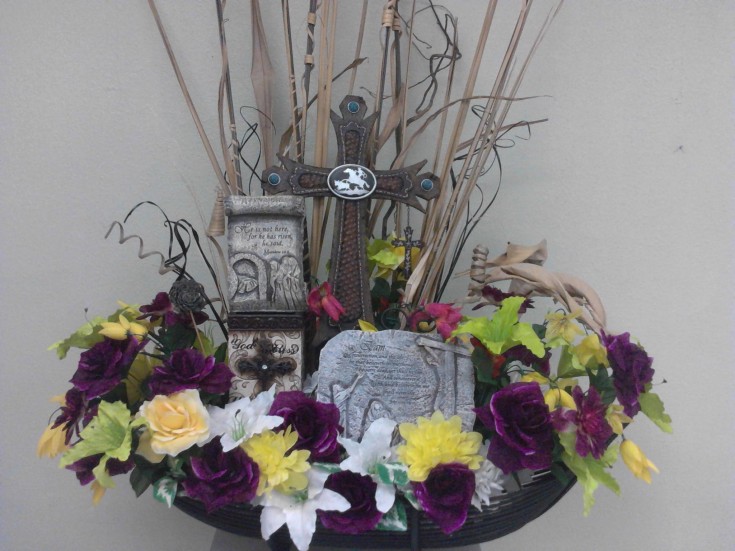 Themed arrangement from Divine Ideas and Flowers for You in Edinburg, TX
Holiday Theme Arrangements
Gorgeous Christmas trees by Tom Kenison AIFD of Crossroads Florist in Mahwah, NJ
"Turning garden trellises upside down creates these Christmas tree silhouettes."
Christmas centerpiece from Flowers and More in Fresno, CA
Gorgeous wreath by Klamath Flower Shop in Klamath Falls, OR
Sympathy Flowers
Amazing Alabama Crimson Tide theme by Wilma's Flowers in Jasper, AL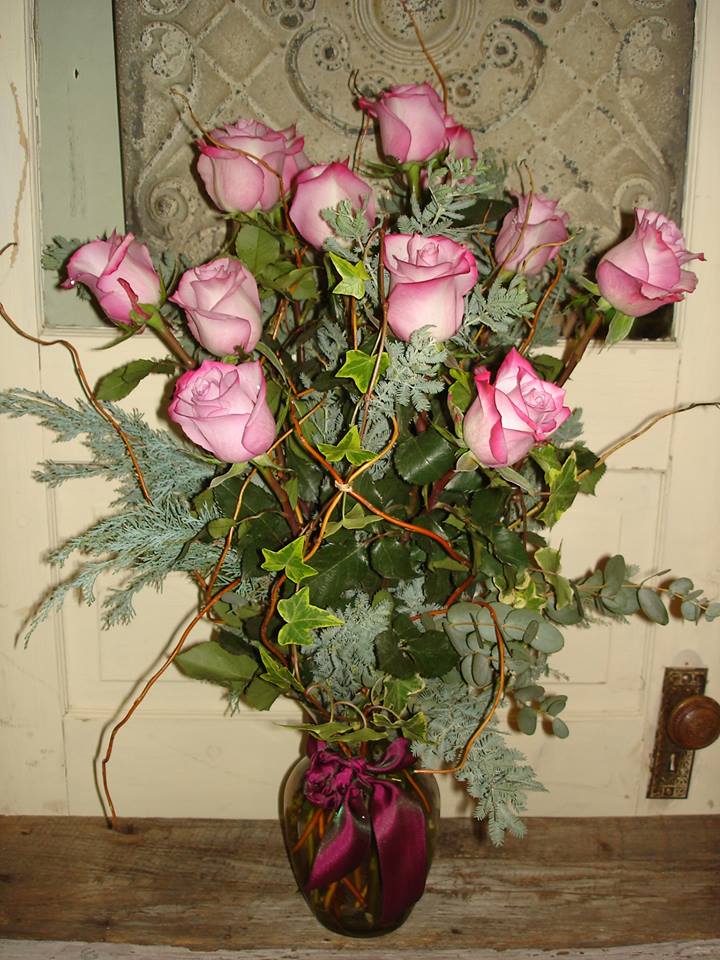 Memorial arrangement from The Petal Patch, Ltd. of McFarland, WI
"A winter twist on roses~ I love using unique greens and fillers for roses. It adds an element of surprise. These matched up with a memorial piece for an urn."
Gorgeous standing spray by Wilma's Flowers in Jasper, AL
Memorial arrangement from The Petal Patch, Ltd. of McFarland, WI
"Memorial piece with leucodendrons, green trick dianthus, button pomps, acacia foliage, curly willow, waxflower, curly willow and roses. I keep items like the wood bark on hand to use in pieces like these. It is glued right on a John Henry Neverwilt casket saddle. The piece will be used with an urn."
What will next week bring? Be sure to like us on Facebook for even more beautiful floral designs. If you're a florist, we want to feature YOUR favorite design of the week right here on Facebook Friday Recap!