Friday is our favorite day on the FSN Blog because it's the day when we get to compile all the amazing pictures submitted on our Facebook page into one great post! This week, we've got some truly inspiring designs for you!
Wedding Flowers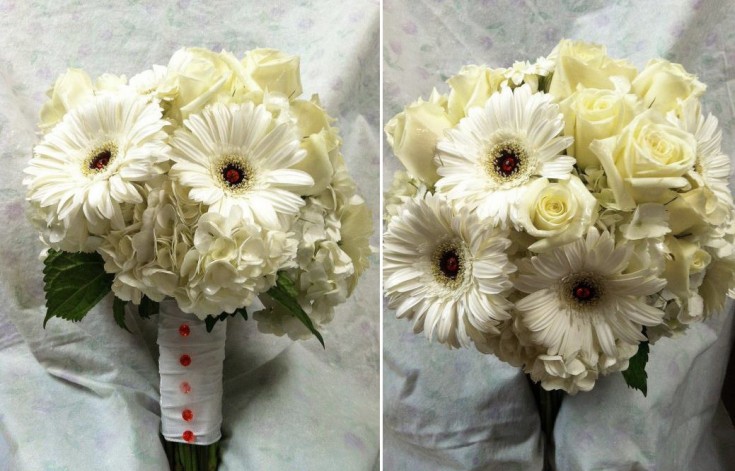 Beautiful all-white bridal bouquet by Swannanoa Flower Shop, Swannanoa NC
—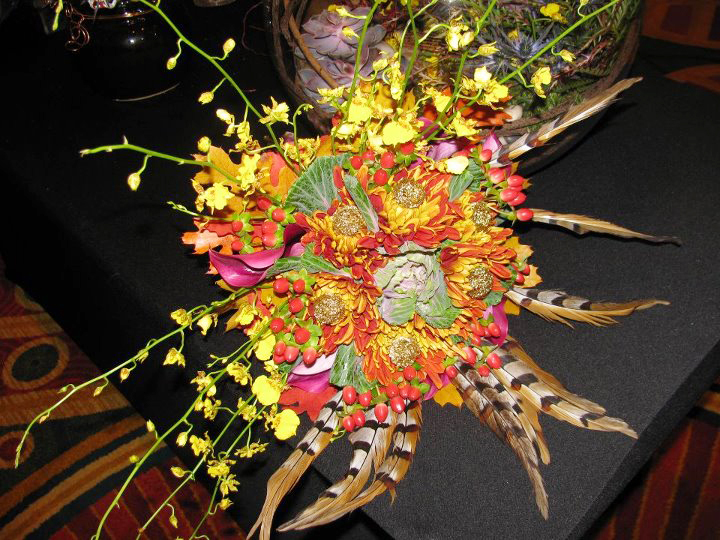 Fall wedding bouquet by A'Bloom LTD, Walkersville MD
"Emily Douds Pieklo and Lori Himes AIFD from Abloom Ltd. have just returned from the Tennessee State Florists Convention in Franklin, TN. Lori did a presentation on Autumn Saturday Morning. This was the hand tied bridal bouquet created around a stem of ornamental Kale. Check out our page to see more. We visited with FSN while there. Such nice folks!"
—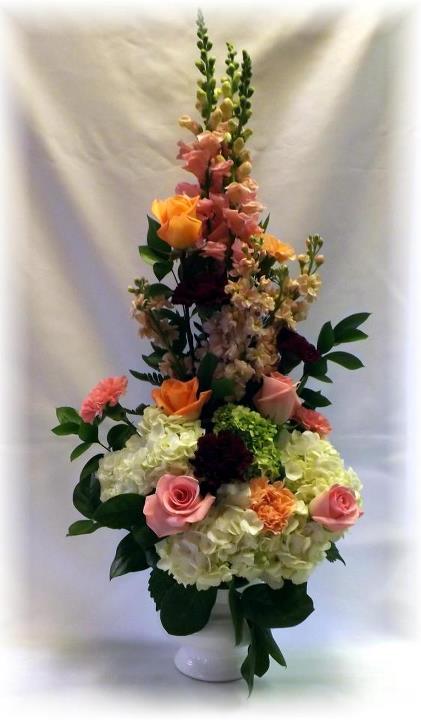 Alter flowers by Maryjane's Flowers & Gifts, Berlin NJ
"Alter pieces for weddings…our brides love this design"
Great idea from Maryjane's Flowers & Gifts, Berlin NJ
"Wondering what you all think of these ideas for wedding or party centerpieces…instead of the typical ones. This picture includes 3 ways to use it, one has a votive on top the other a floater and the third you could put flowers on it (I just stuck some silks I had). Would love feedback on them."
—
Rustic wedding flowers from Back To The Fuchsia Florist, Saugatuck MI
"The beautiful bride and bridesmaids… Close up of the Alter pieces… Pew and alter pieces for Saturday's wedding.. Corsage and boutonniere from Saturday's rustic beach wedding… Congratulations Ryan and Catherine… "
We will have more on this wedding next week here on the Bloomin' Blog!
—
Party Flowers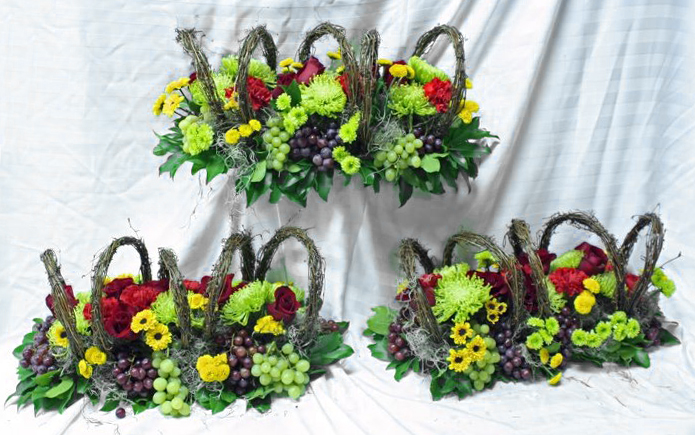 Grapevine centerpieces by Crossroads Florist, Mahwah NJ
"Centerpieces with grapes and grape vines, for a grape growers 100th birthday!"
—
Lobby Flowers
"Planet Calla" by Crossroads Florist, Mahwah NJ
""Planet Calla" Calla lilies randomly shoot out of moss covered spheres. Loops of bear grass complete the look."
—
Flowers For New Baby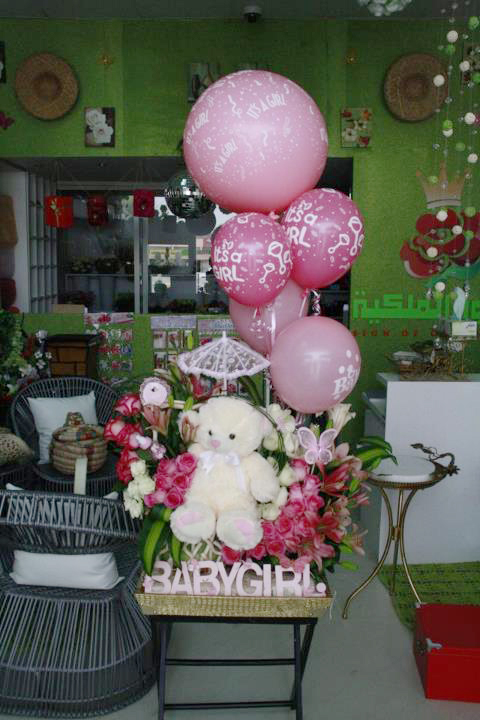 New Baby Flowers by The Florist Artist
—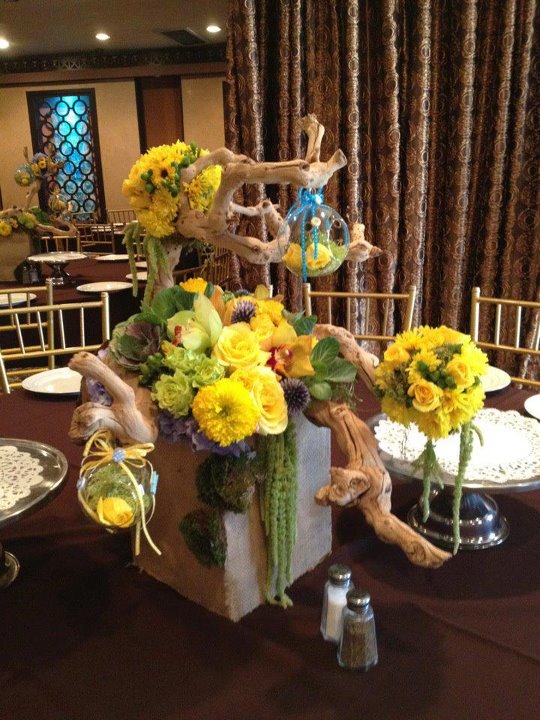 New Baby Flowers by the Flower Girl, Studio City, CA
"Hello! We're sharing a picture of a centerpiece that we did over the weekend, for a baby welcome! We're a flower shop from Studio City, California. Lots of love, The Flower Girl"
—
Every Day Flowers
Everyday flowers by Maryjane's Flowers & Gifts, Berlin NJ
"A few pieces that went to lucky people this week…"
—
Gorgeous beach-side flowers by Marina's Flowers, Staten Island NY
"Summer"
—
Funeral Flowers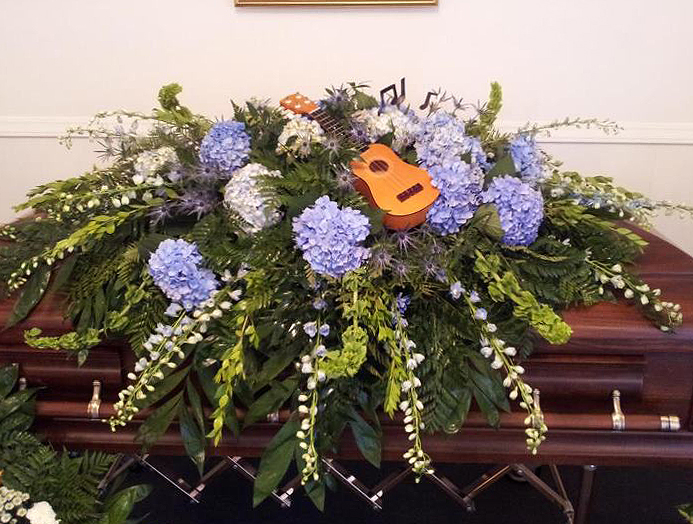 Casket flowers for a musician by Personal Touch Florist, Galax VA
—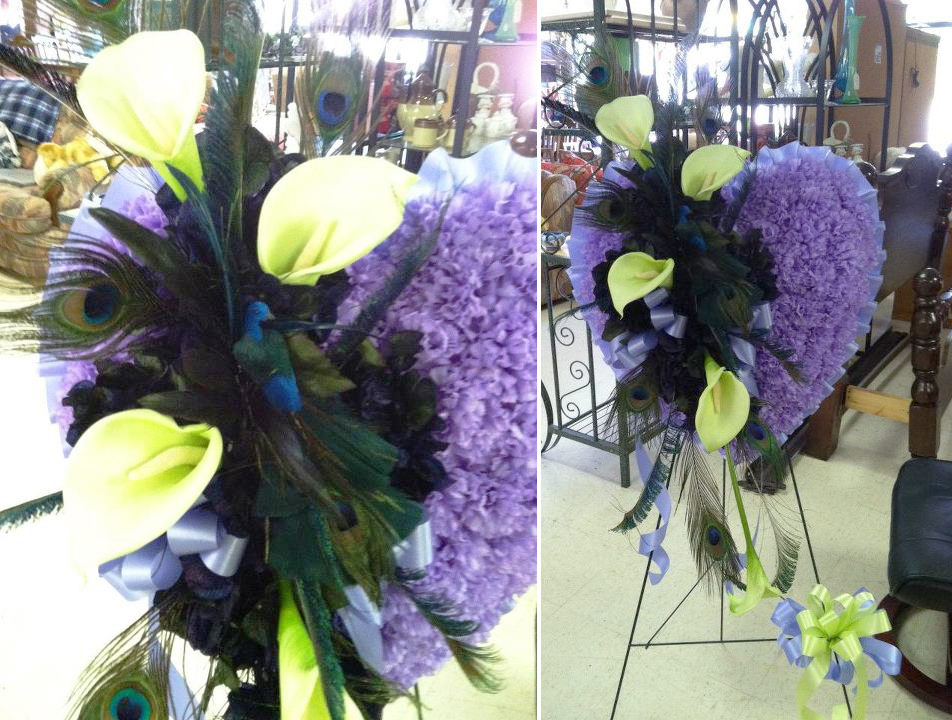 Peacock heart flowers for a funeral by Swannanoa Florist, Swannanoa NC
"Artificial sympathy heart with peacock feathers"
Standing spray funeral flowers by Swannanoa Florist, Swannanoa NC
—
What will next week bring? Who knows! Be sure to like us on Facebook for even more beautiful floral designs. If you're a florist, we want to feature YOUR favorite design of the week right here on Facebook Friday Recap!