Can you believe it's May already? Well, they say April's showers bring May flowers, and this post proves just that! This posts features recent favorite arrangements of florists from across the country and beyond. So many different colors and flowers, it's impossible to pick a favorite. If you're in a springtime mood, call your local florist and order fresh flowers like these today!
Anytime Flower Arrangements (Perfect for Mom!)
Purple flowers by Bentley Florist, Burton MI
"Contemporary purples"
—
Cute daisy flowers by Everett Floral, Everett WA
"Our favorite arrangement this week is by Kelly. You can tell we posted it to Instagram :)"
—
Unique arrangement by Flower Factory, Swindon England
"This is our favorite arrangement of the week"
—
Funky flowers by Flowers ABK, North Windham CT
"Our funky floral arrangements are what we are known for! Crazy colors and different textures are our favorite flowers to work with! Too bad we didn't have any Green Dianthus at the time!"
—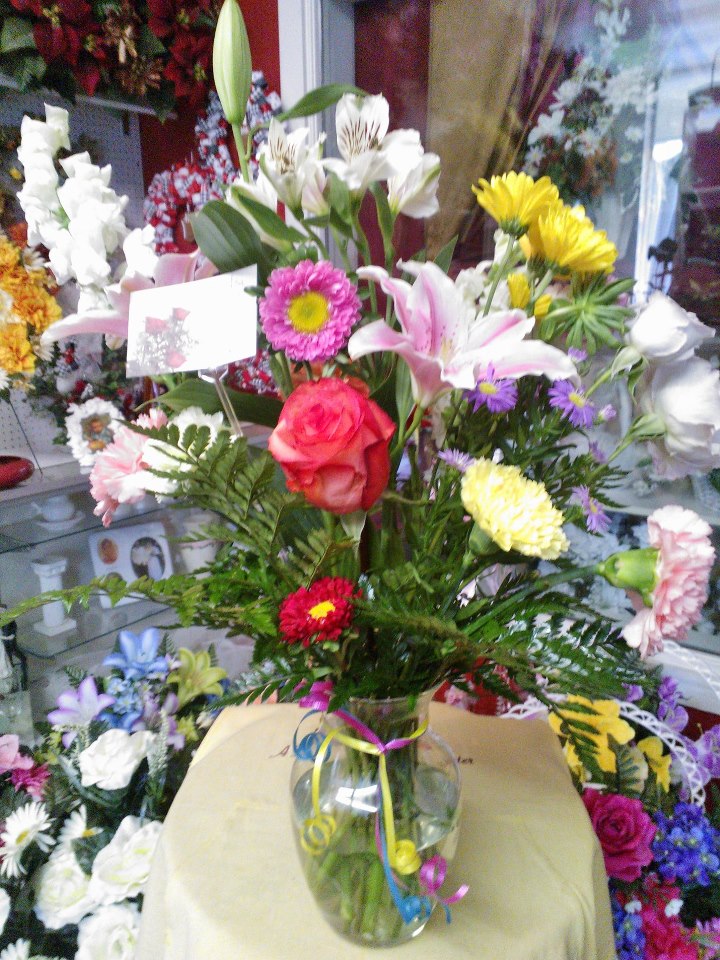 Flower arrangement Wilma's Flowers, Japser AL
—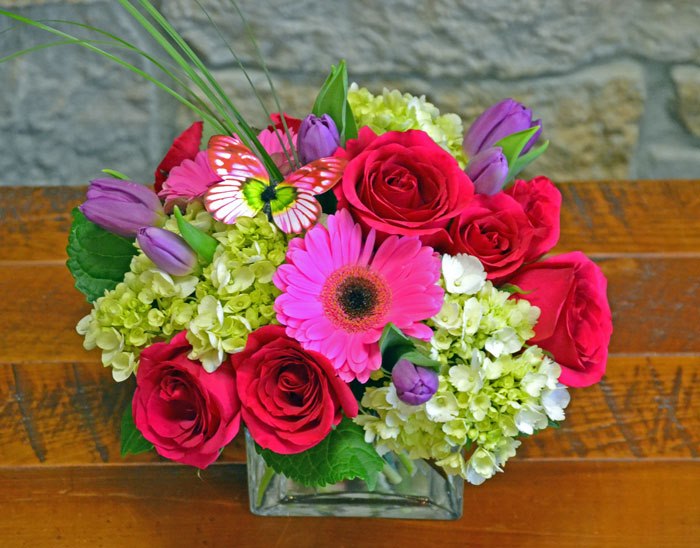 Spring flowers by Trigs Floral & Home, Minocqua WI
—
Yellow flowers by Just Judy's Flowers, Pensacola FL
—
Spring flowers by Blooming Art Floral Design, San Diego CA
—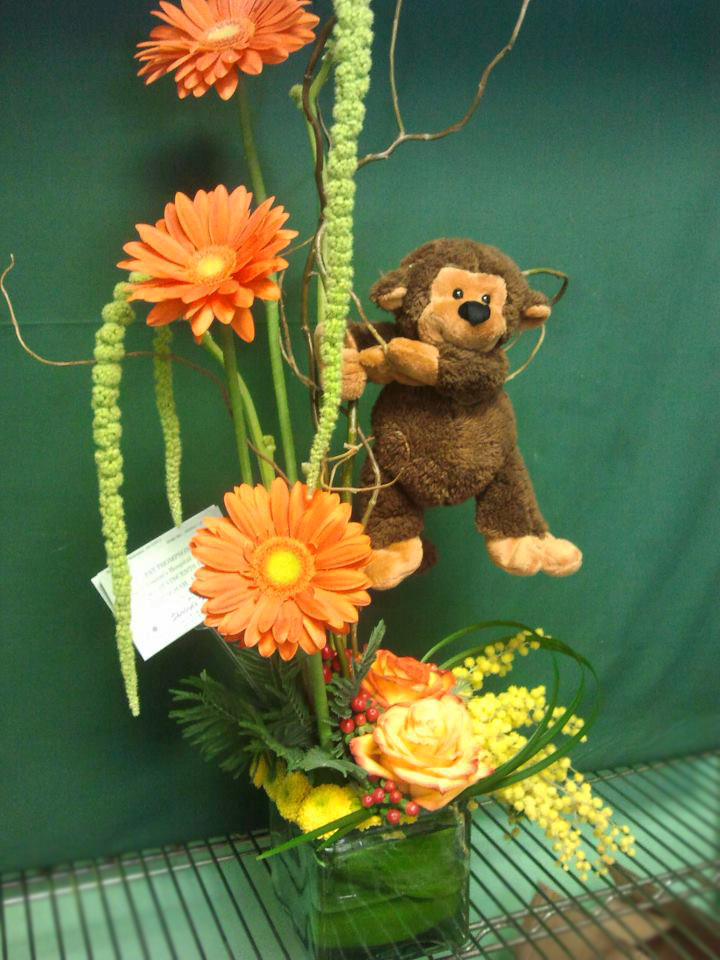 Get well flowers by Shirley's Flowers, Birmingham AL
"Stop monkeying around and get well soon."
—
Fun colored arrangement by Buds & Blossoms, Edgewood MD
—
Basket arrangement by Maryjane's Flowers & Gifts, Berlin NJ
"My favorite basket that went out this week…"
—
Sweet arrangement by Lasting Florals, Midlothian VA
"This is one of my favorites from last Mothers Day."
—
Easter flowers by Kathryn's Florist & Gifts, Winchester NH
"This purse is fun to arrange and always one of my favorites!"
—
Wedding & Event Flowers
Derby hat flowers by C.I.D. Floral, Sherman IL
"Derby Hat ready to go."
—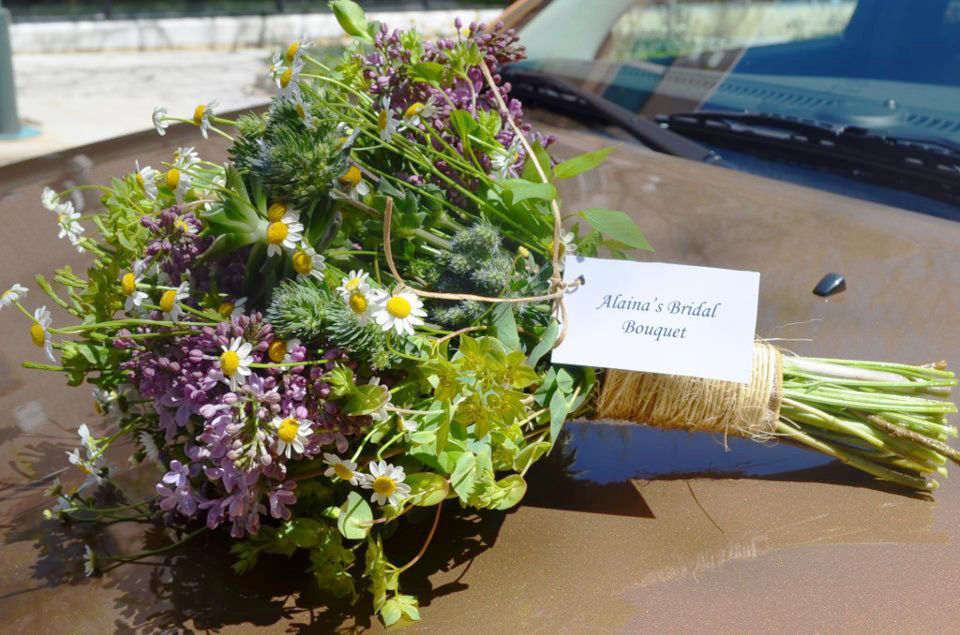 Wildflower bouquet by Monday Morning Flowers, Princeton NJ
"Today's wedding bouquet – very natural and rustic, perfect for a spring wedding!"
—
All-white bouquet by Dinsmore Florist INC., Pensacola FL
"Bride's Bouquet"
—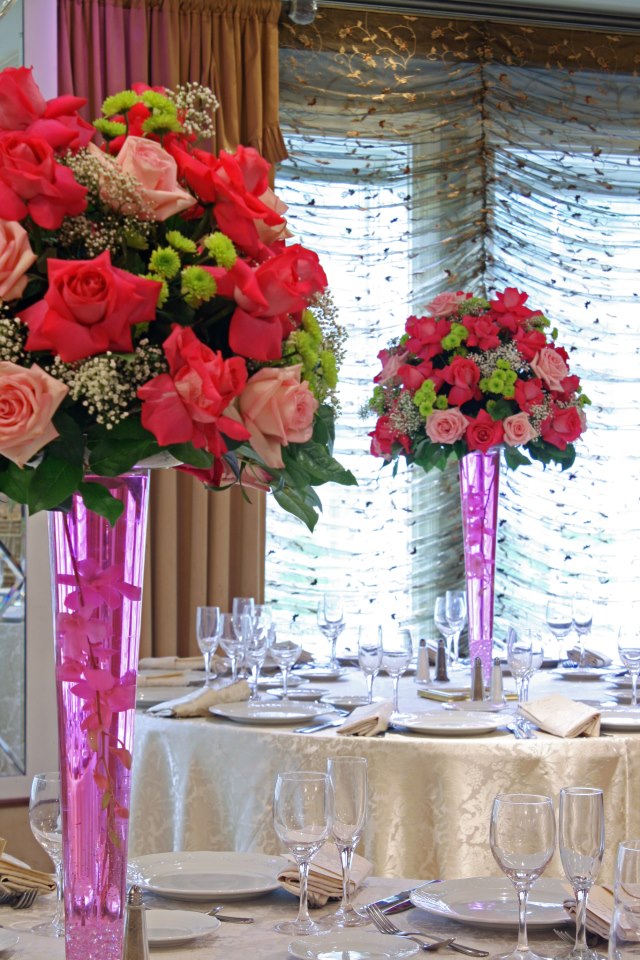 Wedding reception by Crossroads Florist, Mahwah NJ
"These wedding tables would look pretty dull, without a centerpiece of fresh flowers. Beautiful colors for a spring wedding. Lots of roses, with accents of green button mums and baby's breath."
—
Optical Delusion arrangement by Crossroads Florist, Mahwah NJ
"Optical Delusion  by Tom Kenison AIFD. On my recent trip to Mars, I discovered that the Martians had a unique style of flower arranging. Their simple lines and geometric shapes looked very futuristic. This composition using the traditional Martian colors of green and purple, illustrate what I have learned from my green little friends."
—
Cascading calla bouquet by Flower Factory, Swindon England
"Just love the colours of this weeks wedding flowers"
—-
Blue orchid bouquet by MaryJane's Flowers & Gifts, Berlin NJ
"This weeks bridal bouquet…more of those blue orchids!! This bride actually had a cascading bouquet all picked out, then went to our website and saw those orchids!!"
—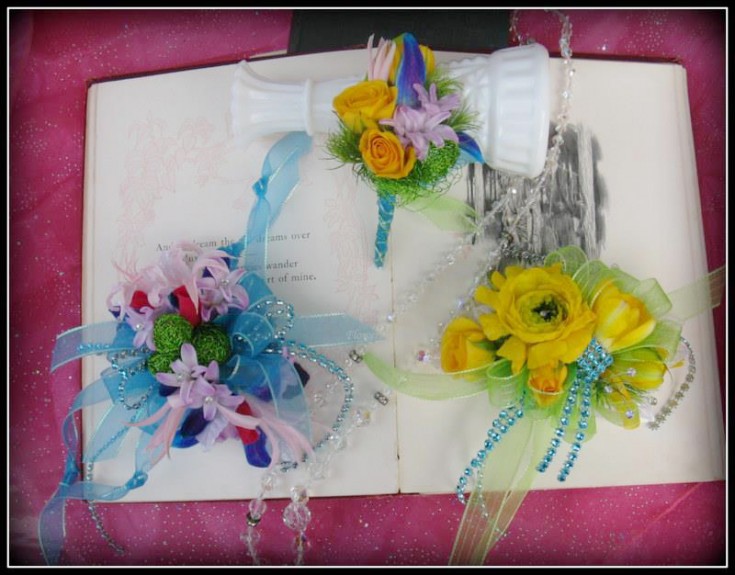 Prom corsages by Flowers by Karen, Monroe WA
"Prom Goodness"
—
Sympathy Flower Pictures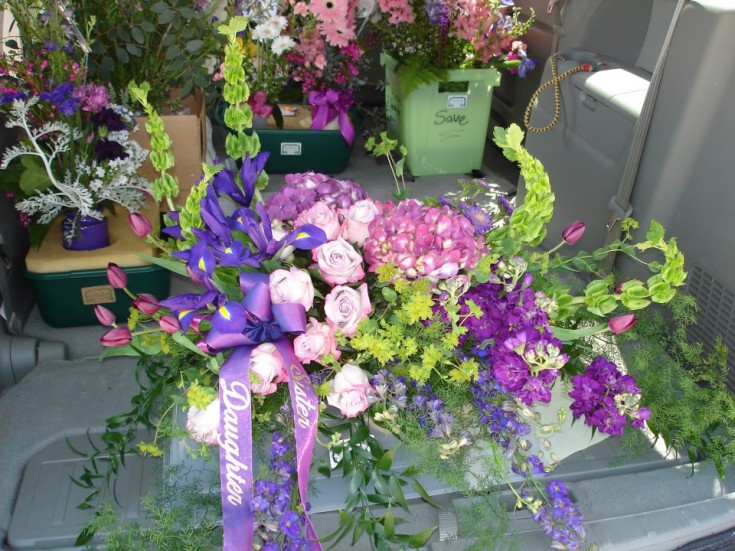 Casket spray by The Petal Patch, McFarland WI
"While a busy florist often only gets a quick photo as it is literally going out the door, this one was too pretty not to get a quick snapshot! Casket piece with beautiful purples."
—
Tribute flowers by A1 Flowers & More, Cottonwood ID
"Memorial Arrangement"
—
What will next week bring? Who knows! Be sure to like us on Facebook for even more beautiful floral designs. If you're a florist, we want to feature YOUR favorite design of the week right here on Facebook Friday Recap! Click here to see past recap posts!