The FSN crew recently returned from Groton Connecticut where they attended the 2013 Northeast Floral Expo. This show is one of the largest florist conventions offered in the States with over 1000 floral industry attendees from more than 9 states.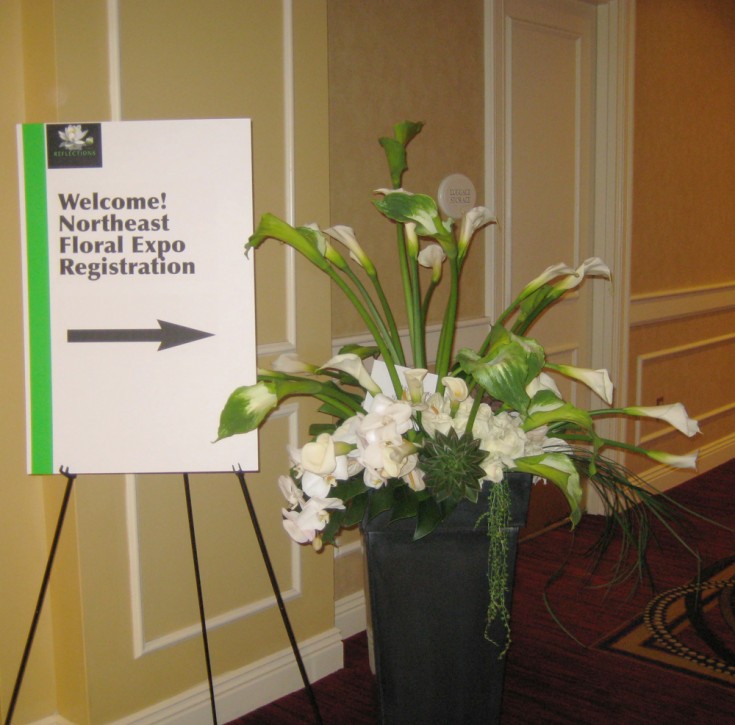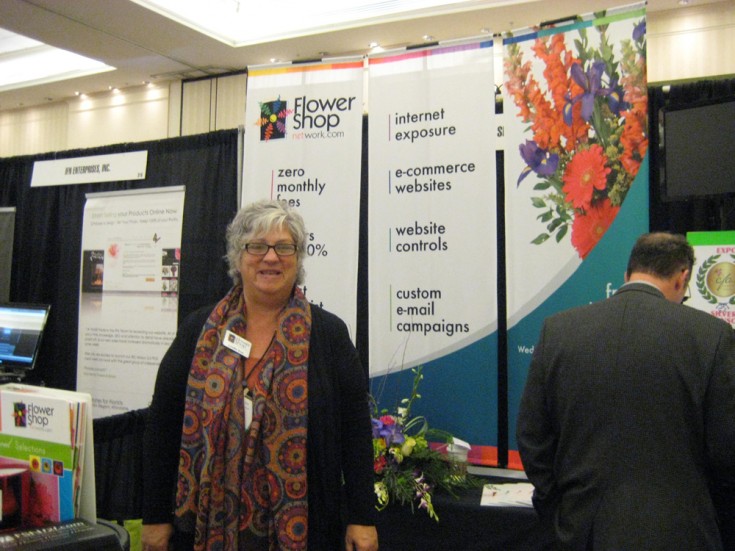 Our own Leslie Cox inside the FSN Booth at the Northeast Floral Expo.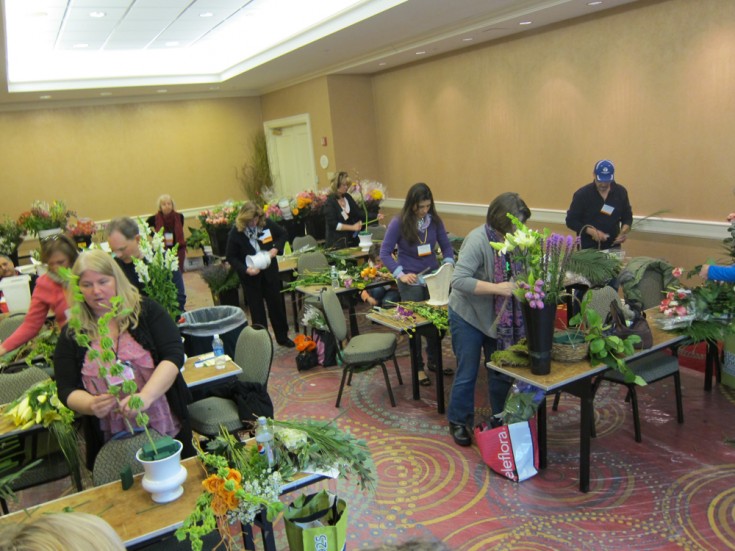 FSN sponsored the Picture Perfect Sympathy Designs hands-on workshop. Robbin Yelverton of Blumz by JR Designs taught students tips and tricks for designing for the camera.
And of course, the abundance of floral design inspiration from the show is enough to revive anyone's muse.
The Northeast Floral Expo is a show we look forward to every year. This year, once again, proved to be a huge success. We can't wait to head back again next year. If you are interested in attending a florist convention or flower show, check out our florist convention schedule and start making plans today!