Flower Shop Network just celebrated its annual meeting and awards ceremony! We received a few hours of team-building training, and standouts from our sales staff also received awards for personal achievements. Join me as I show you the faces behind the voices you've grown to know and love.
Congratulations to our Salesperson of the Year, Amy Hall, and FSN Rookie of the Year, Irving Casiano!
Representing Wedding and Party Network we want to congratulate Kelly Roberts (left) sporting not one but two awards and Christy Rawls (right) as the WPN Rookie of the Year.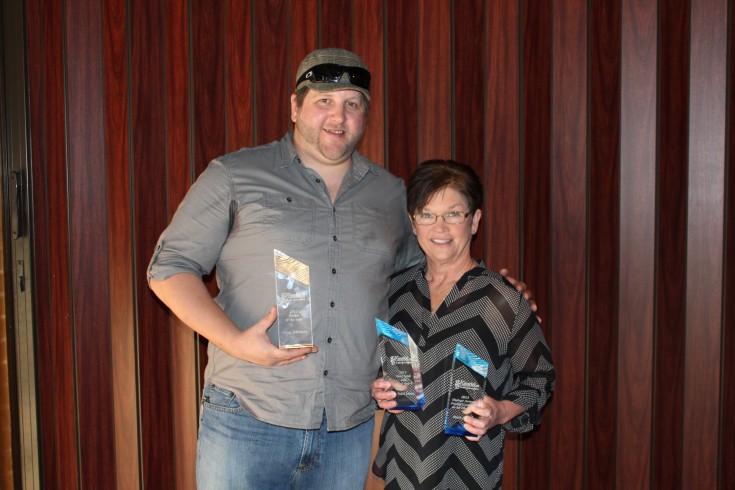 Congratulations to FG Market's Rookie of the Year, Craig Johnson, while Patti Jones cleaned up with the other two honors.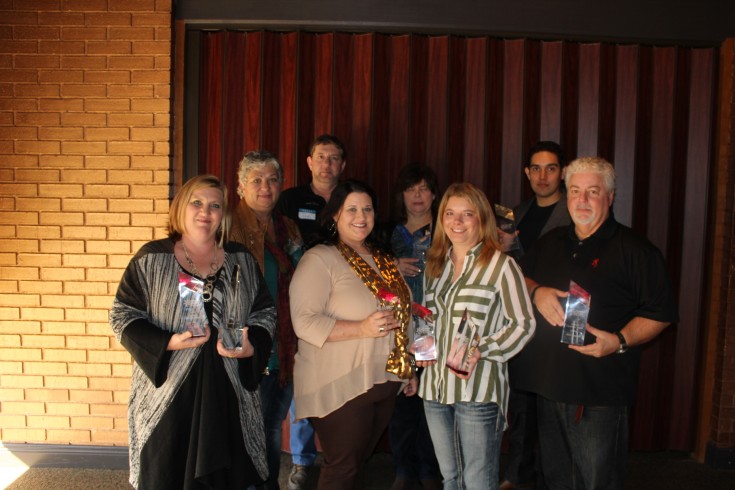 The Flower Shop Network Sales Team!
Back Row From Left: Leslie Cox, Joe Hays, Lynn Reavis, Irving Casiano
Front Row From Left: Amy Hall, Cathy Stormes, Shelly Anderson, Nick Costner
The Wedding and Party Network Sales Team!
From Left:  Christy Rawls, Crystal Rawls, Julie Dunbar, Secret England, Kelly Roberts
The FG Market Sales Team!
From Left: Craig Johnson, Patti Jones, Keatra Loyd
Below are more photos from the FSN Annual Meeting and Award Ceremony!