If you didn't get a chance to make it to the Arkansas Florists Association 61st Annual Convention and Trade Show, you missed quite an event! Not to worry, FSN was present and accounted for and is here to delight and entertain you with our experiences from the weekend. So sit back, relax and enjoy these gorgeous photos detailing all the fun we had in Hot Springs, AR!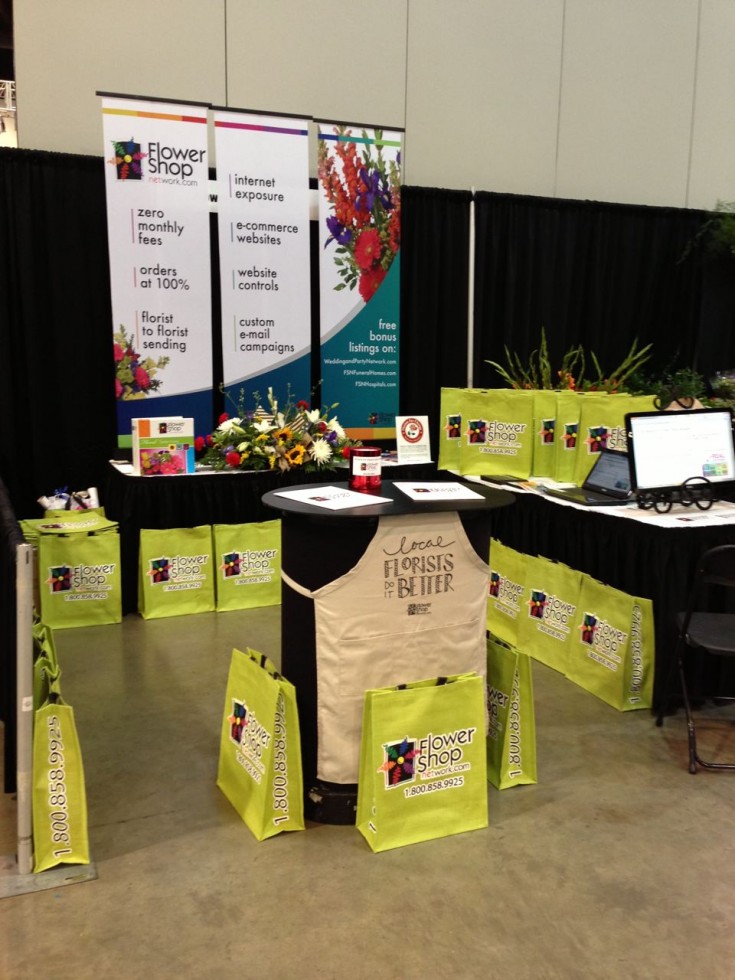 A fantastic job on the booth setup, say it with swag! Who doesn't like bags full of free stuff? I certainly do, that's for sure.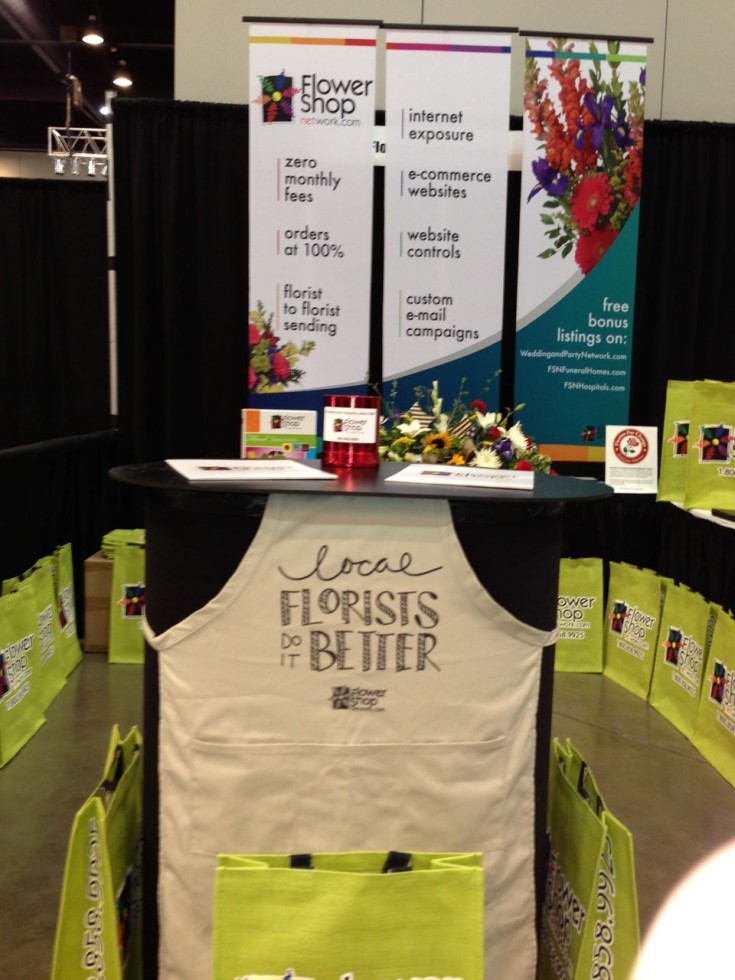 Check out that apron! I don't think it's telling us anything we didn't already know right? The best florists are local florists. Thank you so much for doing what you do!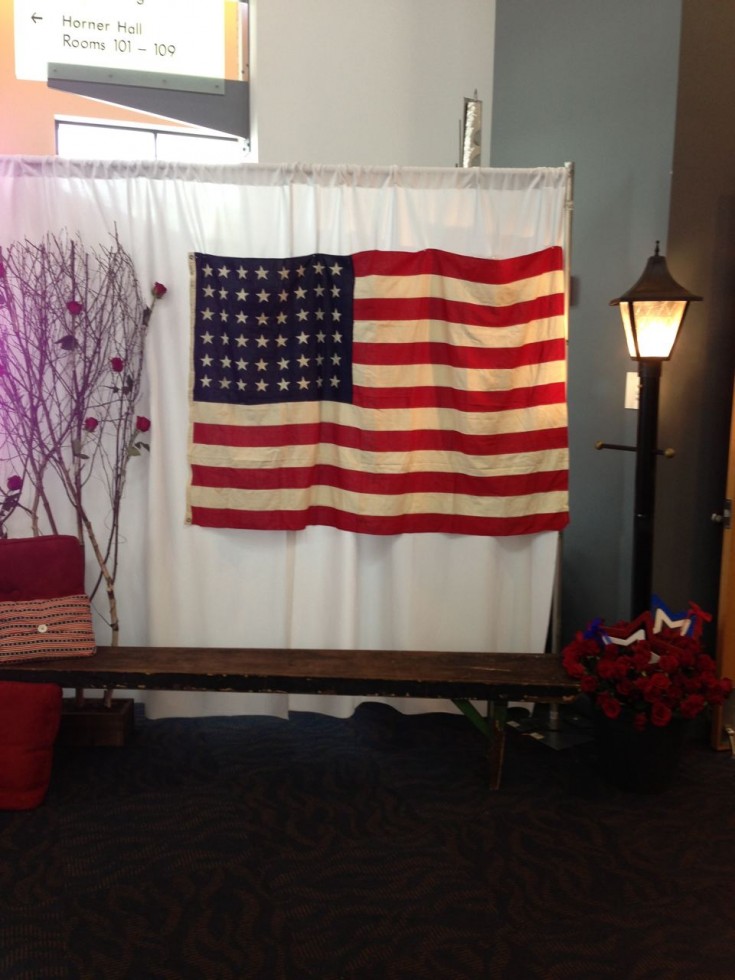 This is a display put together to illustrate the convention theme: Celebrate America! Nice shot of Old Glory.
Reminiscent of bygone days with the old-style bike. Celebrate America is alive and well in this picture! We always applaud a judicious use of flowers to make a point.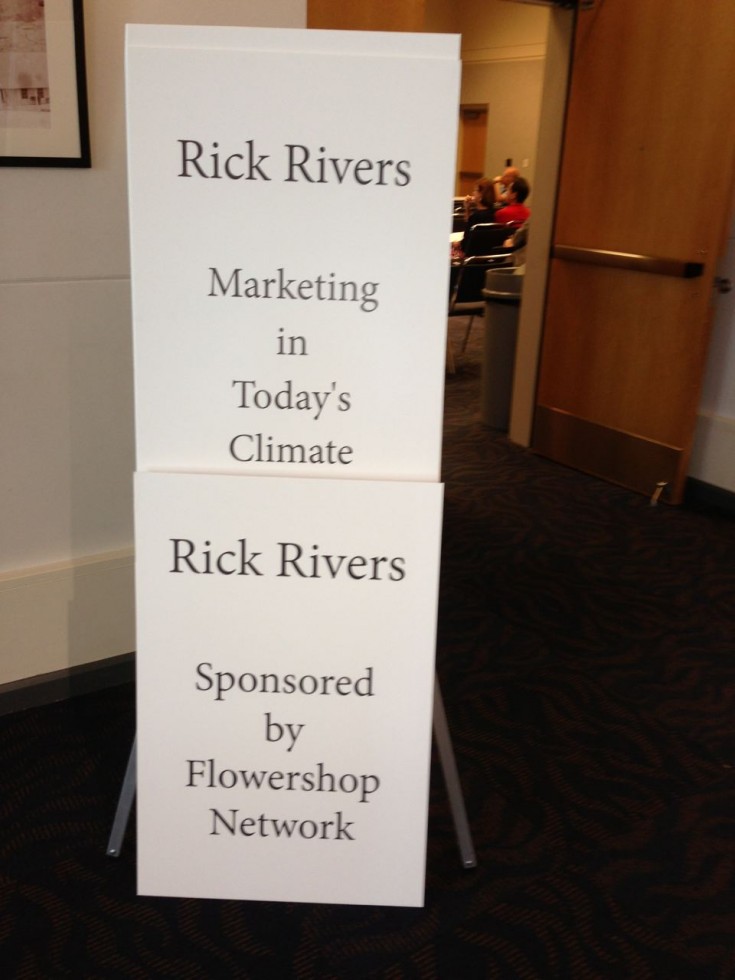 The sign for a brilliant talk given by Rick Rivers and sponsored by Flower Shop Network! Rick had a lot to say about marketing and how to do it successfully. This was one presentation you did NOT want to miss!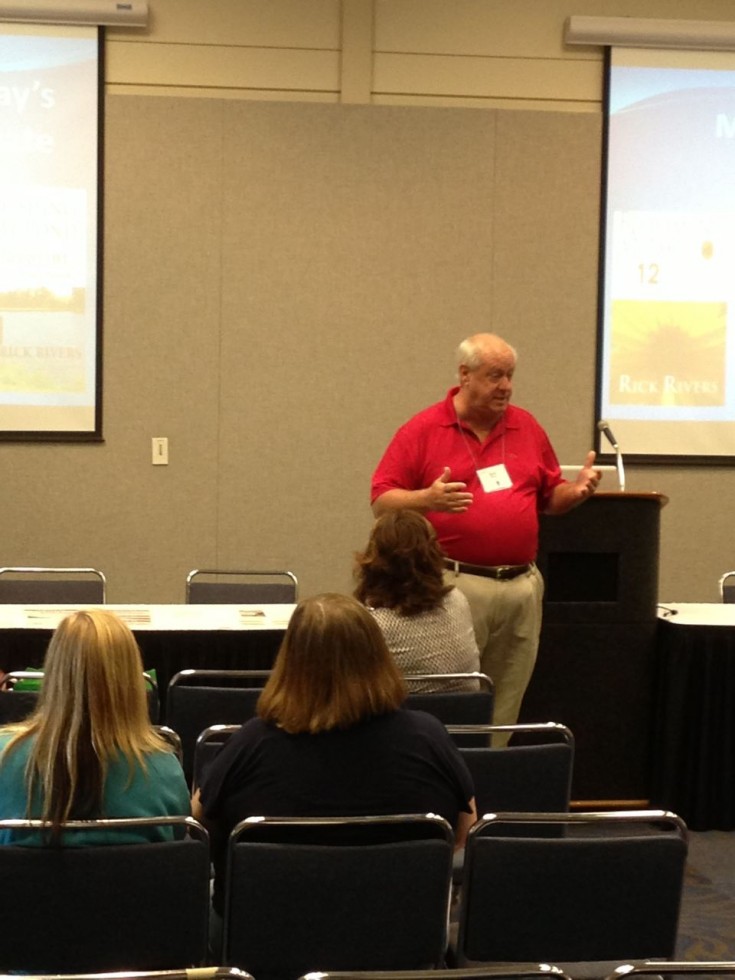 Here's Rick detailing some important points to his audience.
Now I'll leave you with this last photo, and what's a Flower Shop Network booth without some flowers? This is a lovely patriotic arrangement put together by two of our talented member florists to help us Celebrate America! A special thank you to Rebecca and Larry Beckwith of Beckwith Visions Florist in Hot Springs, AR for providing such a lovely piece. You guys rock!
FSN had a great time at the AFA convention, and we aren't even close to showing you all the pictures that we took! Come back soon for a pictorial tour through the Arkansas Cup, the Mid-America Cup, and the FSN sponsored event: So You Think You Can Design! We'll see you then!