We had the pleasure of attending FSFA's Annual Convention this past weekend and had an unforgettable time. Our FSN Account Manager Irving Casiano Flores had a wonderful time. Here are a few pictures.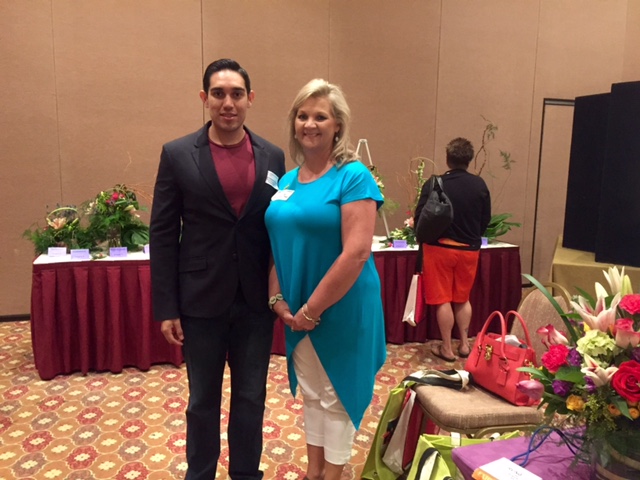 Irving Casiano Flores with FSN Member Joyce Petty from Atmore Flower Shop of Atmore, AL. She also won 3rd in the design competition, congratulations Joyce!
What an amazing design for the theme of the convention, Carnevale Di Venezia.
A creative centerpiece with purples, pinks, and greens.
A beautiful pink centerpiece accented with feathers.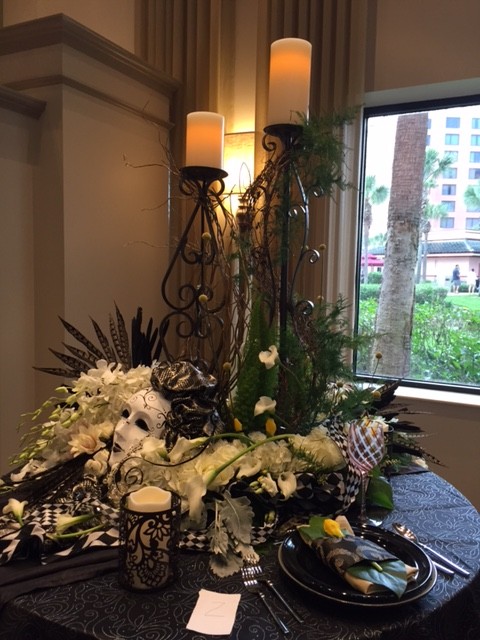 A green and ivory design.
We had a great time at this convention and enjoyed talking to so many great people. It was a great event! Check back with the Bloomin' Blog to see where we go next!