We had yet another baby shower at the Flower Shop Network offices this week. (Man, there must be something in the water down here.) This time we pulled out the punch for Kylie who works in our administration department. The refreshments were delicious and the gifts were plentiful, so let's take a look at all the goodies!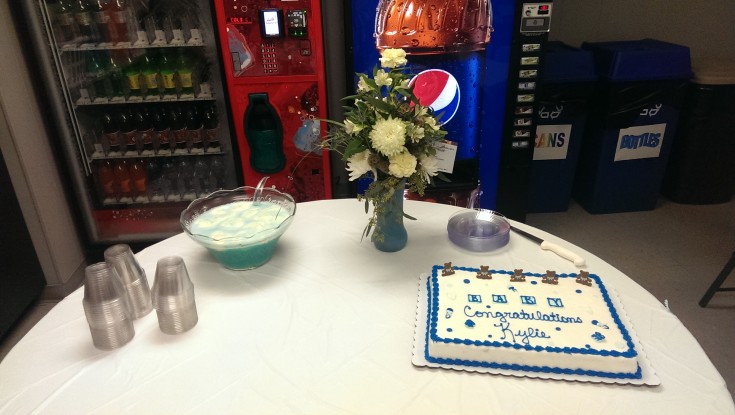 Blue punch, blue cake … It's a BOY!
Beautiful afghan handcrafted by our very own Loranne. Great job!
Knit caps and some comfy-looking onesies. Gotta keep that winter baby warm.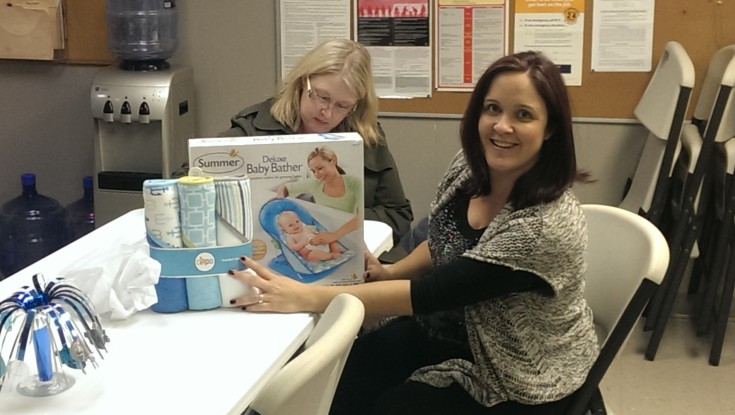 It's bath time! A baby bather and wonderfully soft towels.
You can never have too many bibs, that's for sure. Babies go through those like water through a sieve. Or is that juice?
An entire outfit, and looks like it will be big enough to start next winter off the right way.
Will this be grandma's favorite outfit? Nana, nana, nana, nana … Batman!
It's hard to tell, but that is a combo crib, playpen and changing table all in one. Wow!
Congratulations Kylie!
We're not done yet, folks. We've got plenty more events scheduled between now and the end of the year. Check back tomorrow for our Thanksgiving feast!