In our lives, we are often gifted with a specific set of skills. Some are inventors and mathematicians, others are musicians, artists, and writers. For Suzanne Farmmartino, the owner of Love at First Sight Floral & Design, designing is in her blood. From fashion designing to flowers, she has always found herself creating. Over the last 28 years, Suzanne has successfully built what can only be described as a floral empire. But as they say, all good things must come to an end, and for Suzanne, she has decided now is the time to retire and pass her dynasty on to someone new.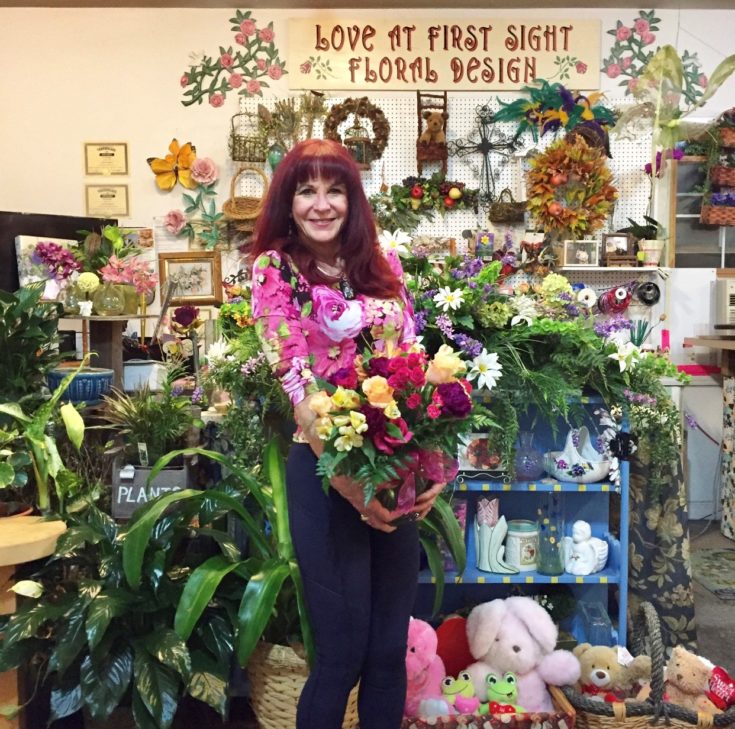 Love at First Sight Floral & Design has been the go-to flower shop in Carmel, IN since its opening. Suzanne has taken special care to create a lasting bond with her customers. She doesn't just design the same arrangement time and time again. For every order, she asks for little details about the recipient, from their favorite color or flower to hobbies they enjoy. Suzanne then takes that information to create and customize an arrangement specifically for that person. In fact, she says one of the things she will miss the most about being a florist is those connections with her customers. She will also miss the conversations, smiles, and making beautiful things for other people.
Though she won't be designing with flowers, Suzanne will continue creating and designing in other ways. As a classically trained guitarist, she plans to return to her love of music, as well as painting. She was recently gifted with a kiln, so she will also be making jewelry. Even in retirement, Suzanne says she will stay busy doing things she loves.
As for Love at First Sight Floral & Design, Suzanne has decided to sell the business. She hopes to find a buyer that is as passionate as she has been all these years, and is willing to wait for the right person. Since the shop's location is currently in a separate building on the same property as her home, whoever purchases the business will need to move the physical location. However, the lucky buyer will definitely have a solid foundation for beginning their business.
When asked if she would ever open another shop, she said, "No, but I might consider teaching design classes or give advice to young florists." Some of her advice to those future florists? Always put the customer first. Flowers aren't cheap. Think about what your customer has given up to buy those flowers from you. And don't just send anything out of your shop. Make arrangements that you would want yourself.
To her loyal customers, Suzanne would like for you all to know that she will miss each one of you dearly. If you've ever ordered from her, she really appreciates everything. "I have the best customers."